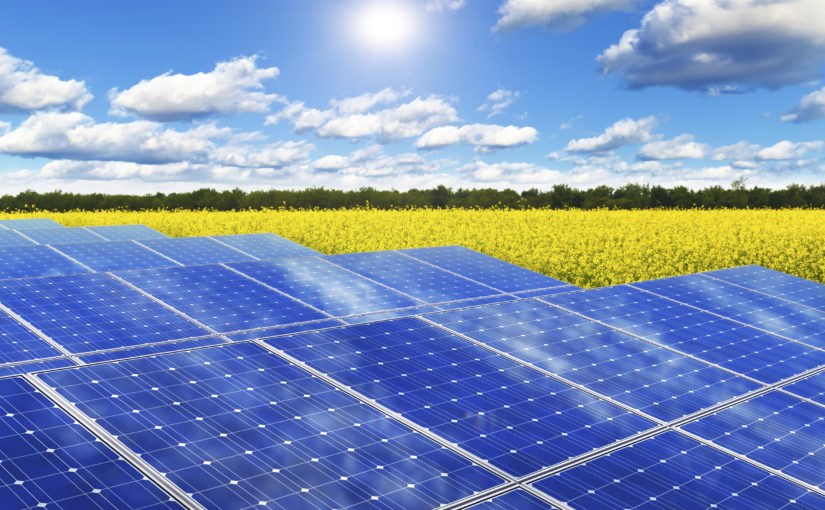 Mention 'energy on the farm' to many farmers and their early starts and long hours will probably come to mind! However, in terms of electrical generation, storage and consumption, renewable energy is has and will continue to play a major role in the 'farm of the future'.
We have seen something in the region of a 90% reduction in the development of new renewable energy projects following the government's drastic cuts to the Feed in Tariff and other subsidy support schemes.
However, studies are now showing that reductions in the capital cost of solar PV and onshore wind make them cheaper sources of generation than gas fire power stations or the Hinkley Point nuclear project. Excitingly we have just seen a new 10 MW Solar PV development with 6mw of battery storage come on stream and this project is commercially viable without any government support.
We have also seen the Clean Growth Strategy which targets sustainability for agriculture and the DEFRA 25 years Environmental plan, sustainability and carbon cutting will be key parts of all farm plans going forward.
Opportunities for farmers
What does this mean for farming? All projects need land and we all know the cliché that 'they are not making any more of it'.
Consumption of electricity is only going to increase as the move away from fossil fuels to renewable energy continues. Government policy has already been published requiring all new vehicles to be electric or powered by alternative fuels with effect from 2040. The first electric tractors will be on sale by 2020; how long before you will be plugging your tractor into the Solar PV system on the barn roof or the farm's wind turbine?
To meet the 2050 carbon commitments, the main heat source will become electric as opposed to gas which, with the changes for vehicles, points to around a 25% increase in electricity demand by 2040. So there is no doubt that we will need to see a significant deployment of new renewable energy schemes over the next 20 years and these will require land.
There is, of course, energy storage to consider and the commercial viability of large scale schemes. The revenue streams for energy storage are not guaranteed and this is proving a difficult hurdle for the big investors to get past. The current focus at farm level should be small-scale storage that enables you to maximise the use of any electricity generated on the farm. There is even now a RPA grant available to assist in the capital expenditure for batteries.
For farmers interested in going green with renewable energy diversification, the future is bright.
Sonya Bedford is a partner and head of the energy team. For advice on how a renewable project could benefit your farm or if you have a question about an existing energy project, please contact energy@stephensscown.co.uk or 01392 2100700.
First published in Westcountry Farmer on Wednesday 21 February.