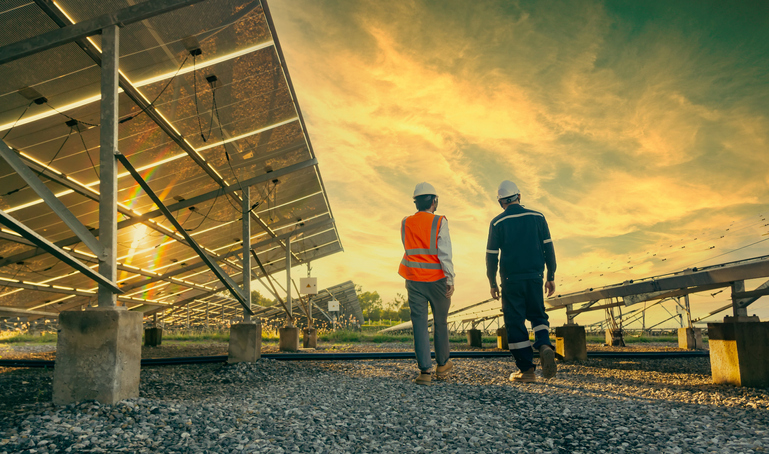 Solar developers or community energy groups have several options when it comes to entering into agreements to develop rooftop solar or ground mount solar projects. But which is best?
This article looks at the main question – whether a lease or licence is the best option to take, and whether to incorporate a Power Purchase Agreement (PPA).
Comparing options for solar developments
Leases
A lease is an agreement in which a landlord grants the use of land or a building to a tenant. Leases offer more security and certainty for the tenant as they will have an exclusive right to use the land or building whilst the lease subsists or until it is assigned. For the landlord, a lease offers a secure period of income from the tenant in terms of rent payable, or typically in the case of solar projects, energy costs saved.
Leases create a legal interest, meaning any disposition of the property is subject to the terms set out in the lease. A lease will have strict termination clauses meaning that it is more difficult for either party to terminate than a licence, allowing for a higher level of certainty for all involved.
Licences
A licence is a contractual permission for a tenant to occupy a building or area of land for a defined purpose, such as using a rooftop for generating solar electricity only. It effectively prevents what would otherwise be a trespass.
Licences are typically shorter in length and require much less negotiation, so allow for a simpler legal process and for more flexibility.
On a practical level, licences do not necessarily grant exclusive use of an area but are exempt from Stamp Duty Land Tax and registration at HM Land Registry, meaning that they can be a more cost-effective option. However, a licence does not grant a legal interest as a lease does, meaning that there is less security over the title, and that the rights cannot be assigned to a third party.
Power Purchase Agreements
A stand-alone PPA is a contract made between a Generator and an Offtaker for the sale of electricity produced by the Generator.
A PPA alone would not normally include the necessary rights for the Generator to place equipment on land or buildings however leases can be coupled with a Power Purchase Agreement, either by inclusion in the lease, or separately but in conjunction.
The benefit of a separate PPA running alongside a Lease allows the tenant to sell power to a third party who is not the landlord (such as an occupier of the landlord's building upon which solar panels are installed).
Both leases and PPAs are long documents, which will generally require negotiation between all parties involved.
By including the PPA in the lease, the contract is made between the tenant (Generator) who then sells the electricity produced back to the landlord (Offtaker). Negotiation can be faster as a result as it takes place between the same parties for both documents. However, in this situation the PPA cannot be separated from the lease, which could cause an issue if the landlord sells the property to a new owner.
Your solar project
The best option for you will vary dependent on the parties and the property on a subjective basis. If you would like to discuss a project you are looking to enter into, and what option is right for you, please get in touch with our Energy team who will be able to offer legal advice.