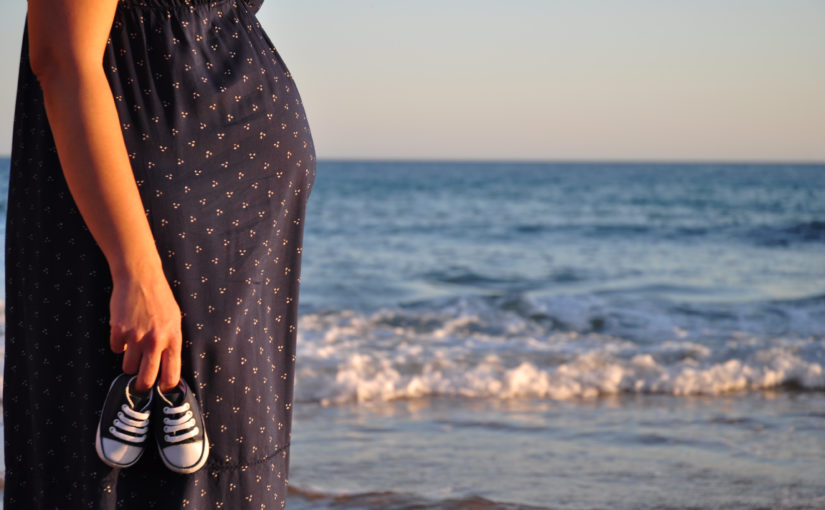 The increase in the number of women forced to leave their jobs because of maternity and pregnancy discrimination has hit the headlines this week. Unfortunately the findings from the House of Common's Woman and the Equalities Committees that the numbers of women in this situation has doubled over the past decade should come as little surprise to most people.
In my experience actual claims of discrimination on the grounds of maternity and pregnancy is the tip of the iceberg in terms of the actual incidents.  It is extremely common for companies to seek advice in respect of issues that arise when female staff fall pregnant, including:
The need to go through risk assessments, and then make the necessary arrangements for maternity leave which maybe up to a year away from the workplace.
Whether they can avoid expenditure in terms of maternity pay (other than small businesses) and recruitment to fill the vacancy.
How to cope with the disruption to operations as for small businesses, a single employee may be a significant percentage of its work force.
Whether the company can make the pregnant/absent employee redundant.
If a person brought in temporarily as maternity cover can replace the employee on maternity leave because it is perceived that they perform better.
 
The Law
Pregnancy and maternity discrimination in the workplace is prohibited. The legislation dictates that it is unlawful for an employer to:
Discriminate by treating a woman unfavourably from the beginning of pregnancy to the end of maternity leave because of her pregnancy or because of an illness she has suffered as a result of her pregnancy.
Discriminate by treating a woman unfavourably because of her wishing to take or because she has taken maternity leave.
Victimise a job applicant or employee because they have made or intend to make a complaint relating to pregnancy or maternity discrimination.
Omit a woman on maternity leave from any actions relating to the salaries of the workforce.
Provide a less favourable role for an employee returning from maternity leave (unless there are exceptional circumstances).
Additionally, if one employee discriminates against another, the employer will be liable unless it has taken reasonable steps to prevent such conduct from taking place. The offending employee may also be liable.
If a job applicant or employee succeeds in a claim for pregnancy and maternity discrimination, a tribunal can award substantial compensation (including a sum for injury to feelings).
Flexible working
Frequently employers also have difficulties with applications for flexible working from employees returning from maternity leave. New mothers often seek to reduce their number of days or hours when they return to the work place.
Flexible working applications are a fraught area as it is important to follow a fair and reasonable process. If handled informally, employers need to ensure that they are transparent and consultative in the way they handle the requests and that they investigate thoroughly the possibilities of providing flexible working. There are a number of reasons which are lawful reasons for refusing a flexible working request and employers are under an obligation to carry out a reasonable investigation to discover whether or not flexible working is possible. Employers should remember that using flexible working practices can be a positive for them and can be used to provide staffing at times when the business actually needs workers.
Planning for pregnancy among the workforce
There have of course, been a number of politicians and senior business leaders who have publically stated that they would not employ women of child bearing age. These sorts of discriminatory pronouncements are shameful not only because they are unlawful, but also because they betray a willingness to exclude the talent that lies within a significant proportion of our workforce.
There are easy ways of coping with the inevitable fact that some women in every work force will get pregnant; pregnancy has been happening for quite a while! Good business planning and sound advice can make the process simple and rewarding. A pregnancy is an enormous event in our lives. There is much to commend Employers embracing that fact. Working with the employee to ensure that her pregnancy and maternity is a period of joy rather than stress has significant benefits for both the employer and the employee.
Discrimination is a costly activity. It is fairly easy to detect and carries a potentially uncapped award at an employment tribunal. For higher earners this can run into hundreds of thousands of pounds. The business reasons for having a diverse and discrimination-free workplace are overwhelming. Female employees who perceive that they have been treated well during pregnancy and maternity leave are more likely to show loyalty and commitment. They will be keener to return and work for the success of the organisation on a long term basis as their children grow and invariably, the majority of female employees do return to full time work or at least increased hours. They are all someone's daughter, sister or partner/spouse and are perfectly capable of spreading their opinions – good or bad about the company!
Tribunal fees
As with all the areas of employment law, the government's imposition of fees to bring tribunal claims has been a disincentive for women to bring discriminating employers to book. However, employers should not rely on the fees to escape being sued, nor on the vulnerability of women who are pregnant or have just given birth. There are many ways to fund claims, including a remission offered to women who cannot afford the fees and funding arrangements offered by lawyers to ensure that these employees can access justice. Take heed that judges are not sympathetic to employers who discriminate, particularly against new mothers.
It is easier for employers to work with advisors (preferably with a proven track record) to engage with employees, plan ahead, develop the workforce to be multi-skilled, able to cover for each other and create succession/HR plans which fit with the business plan.