Alison Stock
Partner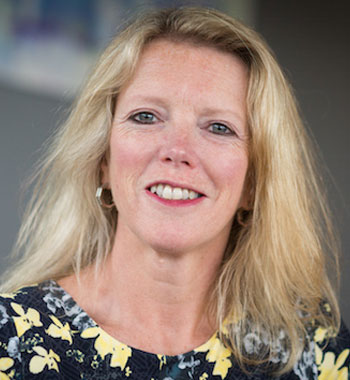 Alison is the Diocesan Registrar for the Diocese of Exeter and a partner in the Real Estate team based in the Exeter office.
Alison has been a solicitor for over 30 years, she qualified in 1989, and during her career has advised clients on a variety of different areas of law; primarily commercial property and residential developments, but also business matters (including partnerships) and wills, probate and inheritance tax planning. She joined Stephens Scown in 2015 as a member of the Energy team prior to her appointment as Registrar in 2018. Alison has also run her own legal practice for 9 years and understands well the joys and difficulties that being a business owner can bring.
As Registrar to the Diocese, Alison and her team provide legal advice on all areas of ecclesiastical and secular law to the Bishop of Exeter, his senior staff and all clergy and parochial church councils within Devon. She also advises the Exeter Diocesan Board of Finance Limited on legal matters and attends Diocesan Synod and Bishops Diocesan Council as legal adviser.
Alison's role as Registrar is varied and her recent work includes:
Administration of the faculty system for the Diocese (the Church of England's version of planning permission for churches and consecrated land)
Issuing common licences under the Marriage Act
Advising on land and trust matters including ownership of church buildings and glebe land
Advising the Bishop on matters of clergy discipline, capability and grievances
Supporting clergy with difficult situations they face within their work and acting as a sounding board and colleague
Guiding churchwardens on their legal duties
Providing advice and support to parishes on diverse topics from how to run annual parish meetings to ownership and maintenance of monuments in the churchyard
Advising church based charities on their constitution, statutory compliance, incorporation and winding up
Lecturing curates on ecclesiastical law.
Alongside her ecclesiastical work Alison continues to act for property owners in sales and acquisitions of properties, the granting of commercial leases and development of land.
Alison's personal testimonials:
"My sincere thanks to you for all your work on this case which has not always been straightforward and I am sure quite annoying at times. Your professional & friendly advice has been invaluable. All I can do in return is recommend yourself to anyone in need of similar services and I hope for Exeter Diocese that you remain Registrar for a long time to come!"
Angela, PCC Treasurer, June 2021
"I've really enjoyed working with you, and am constantly admiring of the clarity of your counsel. The waters can be choppy as we well know! But you've had a "Take heart…be not afraid" calming effect."
Archdeacon in the Diocese of Exeter, July 2020
"Stephens Scown LLP has given our Parochial Church Council invaluable support over the past year in its role as the Exeter Diocesan Registry. As a relatively new PCC secretary, I have frequently had to turn to the Registry for advice, both over the phone and via email, and on every occasion the Registrar and Clerk have patiently answered all my queries in detail. Whenever I have contacted them they have responded with alacrity so that I felt enabled to complete my role efficiently and effectively. We have been dealing with some very complex and sensitive issues over this time and I could not have managed to find a way through without their undoubted expertise. I cannot recommend them highly enough."
Jean, PCC Secretary, January 2020
Outside of work Alison enjoys singing in Stephen Scown's Exeter office choir, cooking and nurturing her new garden.