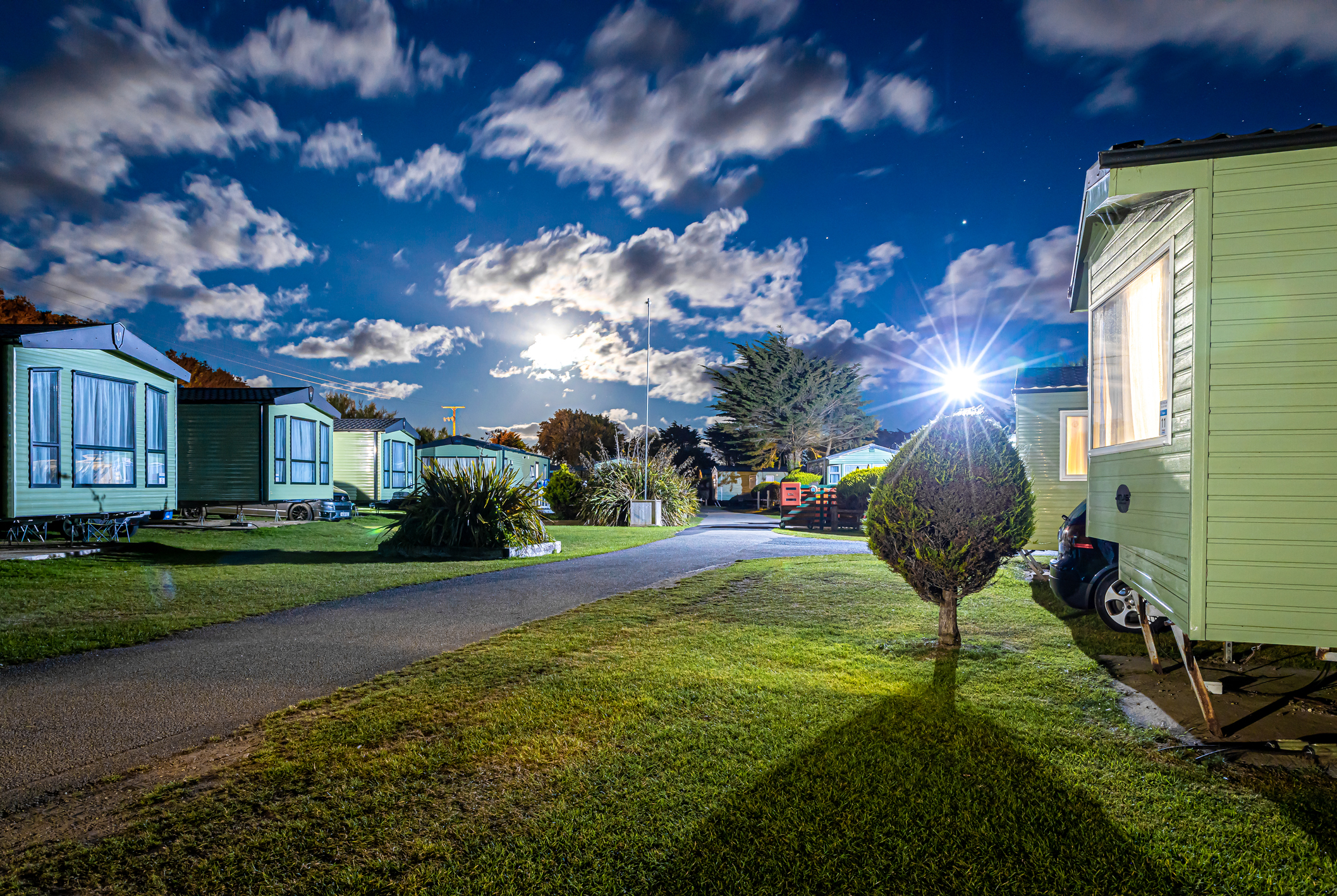 Thanks to a ministerial announcement in the summer, holiday and touring parks can apply to extend their open season. This will enable them to stay open through the winter and capitalise on bookings all year round.
In the wake of Covid, many holiday and touring parks have been struggling due to the imposition of closures and nationwide restrictions of movement. In recognition of the pressures this has put on the holiday park and leisure industries, the Government announced in July that local authorities should be flexible to those businesses affected.
The Government urged planning authorities to apply a light regulatory touch in respect of holiday parks operating beyond their consented seasonal limits. And we have recently helped clients secure planning to do just that.
Most holiday and touring parks would be closed from October until March, but under this new guidance, they can now apply to stay open throughout the winter in the hope that this will enable them to earn back some of the income they have lost because of the pandemic.
Holidaying at home
With many UK holidaymakers not able to travel abroad, but still desperate to enjoy a break away from home, taking a stay-cation is more popular than ever and our clients have told us that many guests are asking if they are open for bookings.
The problem is that to operate a caravan park you need both planning permission and a site licence. You cannot obtain a site licence for something that you do not have planning for and if you operate outside the scope of your licence then you commit a criminal offence.
How to apply for an extension to your open season
Where the open season of a caravan, campsite or holiday park is limited by planning condition, park owners are encouraged to speak to their local planning authority before submitting an application to extend their opening beyond the usual summer season for a temporary period.
Pre-application engagement can improve both the efficiency and effectiveness of the planning application system and improve the quality of planning applications and their likelihood of success. Local planning authorities can also advise whether a planning application is necessary.
We recently obtained planning permission for clients to operate their site on a year-round basis. This is a fantastic result for the clients as they can then ensure the park is winter-ready and have enough time to ensure those bookings come in beyond their normal season.