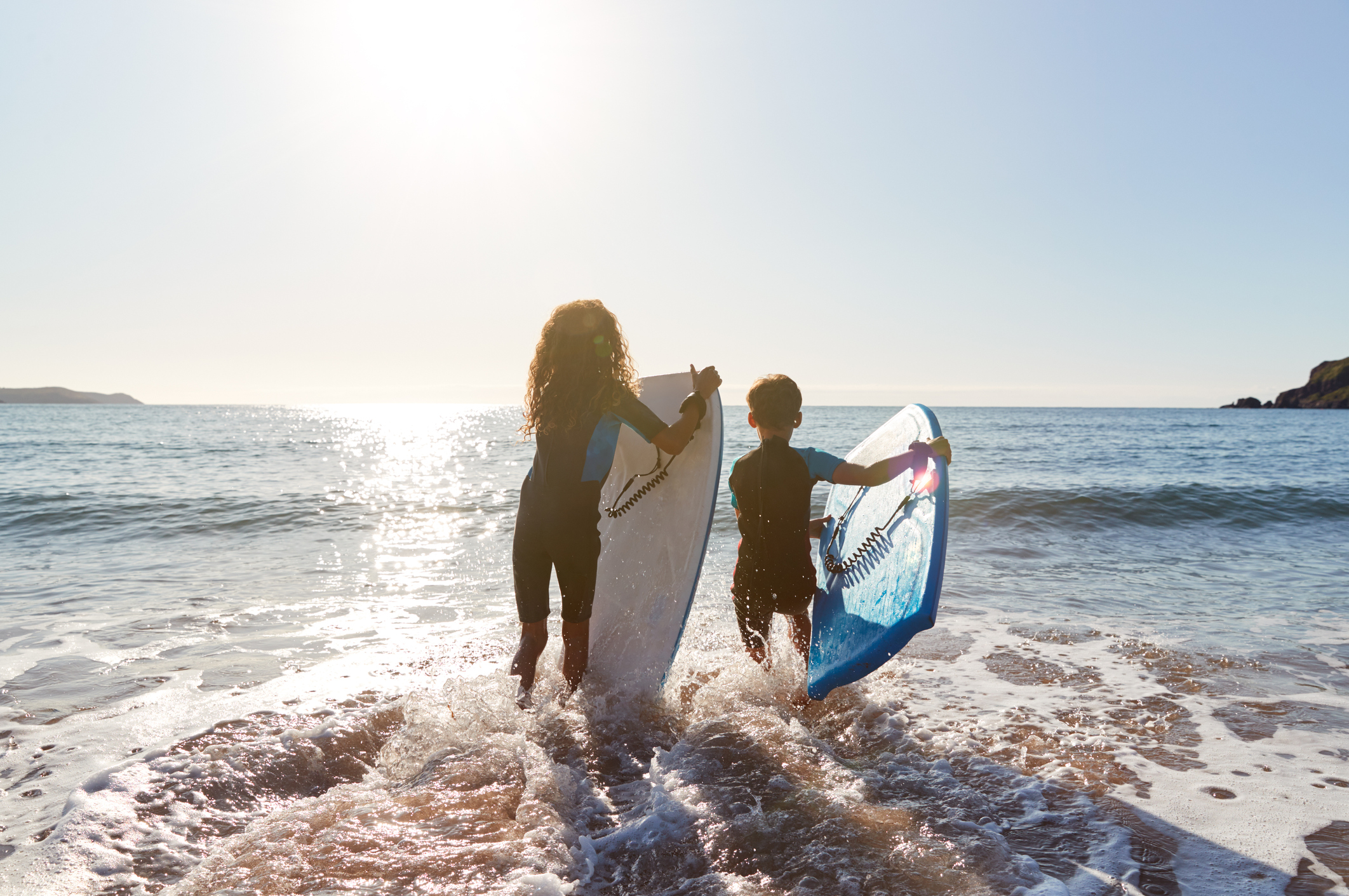 This week we're celebrating English Tourism Week, showing support for tourism businesses and destinations as they reopen and start to rebuild.
An annual celebration of the tourism industry, English Tourism Week takes place this year from 22-31 May, highlighting its economic importance to local economies and promoting the quality and range of products and services on offer to encourage domestic breaks.
Tourism is an important part of any recovery
Tourism will be one of the main drivers of any economic recovery after the Covid-19 pandemic. After the 2008 Financial Crisis, inbound tourism revenue grew faster than both the economy and the service sector as a whole between 2010 and 2013. Tourism can also quickly create jobs, accounting for a third of all new UK jobs between 2010 and 2012.
However, latest research from VisitEngland shows that while bookings for domestic trips had accelerated in the spring, the summer months are slower with just over one in five trips between July to September booked, suggesting that people are adopting a 'wait and see' approach.
This is why the organisation's campaign for English Tourism Week 2021 focuses on encouraging people to share photos and social media posts throughout the week to showcase what England has to offer and show support for the sector using #EnglishTourismWeek21.
VisitEngland Director Andrew Stokes commented:
"Our annual event to celebrate and champion English tourism has never been more important, providing a timely opportunity to show the outstanding offer here on our doorstep as we head into the critical summer season and to support local businesses and visitor attractions, who have lost months of vital trading, as they reopen and rebuild.
"Millions of jobs and local economies rely on tourism and businesses and destinations have been working flat-out, innovating and adapting to safely welcome visitors back and making sure they have a great experience. They will be very pleased to see you."
Twitter Q&A with VisitEngland
If you want to get involved in the conversation, you can ask questions during a live Twitter Q&A with Visit England on Thursday 27 May at 2pm, which will focus on business support resources the organisation offers to help get your businesses back on track.
Tune in to Twitter channel @VisitEnglandBiz for answers with VisitEngland's Head of Business Support, Ross Calladine.
'Escape the Everyday' Tourism Campaign
The organisation is also set to launch the next phase of its Escape the Everyday campaign, encouraging domestic breaks with a focus also on cities and city visitor attractions as well as regional gateways which rely on overseas visitors and their spending and which have therefore been particularly hard hit by the lack of inbound tourists. .
With more than 27,000 businesses across England signed up to VisitEngland's 'We're Good To Go' industry standard and consumer mark, this will hopefully reassure customers, staff and local residents that the correct procedures and processes are in place to welcome them back safely.
Tourism Minister Nigel Huddleston said:
"Tourism and hospitality businesses across the country have continually impressed me with their ability to adapt over the past year and I know they're all ready to welcome us back.
English tourism has so much to offer, from rural retreats to city breaks. I can't wait to get out there exploring and I urge everyone to join me in supporting our fantastic tourism sector by taking a domestic holiday over the coming months."
Supporting South West Tourism
With the tourism industry being one of the hardest hit by the pandemic, we were delighted to support the Devon, Cornwall and South West Tourism Awards again this year.
Due to Covid-19 and ongoing restrictions on movement, the awards all took place online, so sadly we didn't get to attend the ceremonies and congratulate the winners in person. However, Toby Pool, head of leisure and tourism at Stephens Scown, took part in the virtual 'Meet the Finalist' pre-awards events and the actual awards online to announce the winners for our categories. Thomas Chartres-Moore, head of our food and drink team, also presented the awards for our category at the South West awards.
Toby said: "These awards are a real highlight in the social calendar for the industry and key that we support our clients and the leisure and tourism sector, especially during such a challenging time for these businesses. I was so impressed to hear during the Meet the Finalists events, how well the businesses have adapted during this time to diversify their offering and make the best out of a bad situation. Looking ahead to the summer season, with staycations inevitable, it looks like the holiday parks are going to have a bumper season."
Cornwall Tourism Awards
This year's winners in the Cornwall Tourism Awards were announced over five sessions by Daphne Skinnard and Robin Barker on Thursday 25 February. The virtual event marked the culmination of an 11-month programme, with entrants judged on a combination of their entry submissions, digital presence, reviews and external evidence.
We were delighted to sponsor both the 'Holiday Park of the Year' category and 'Camping and Caravanning'. The results were:
Holiday Park of the Year:
Camping and Caravanning:
Devon Tourism Awards
Now in their 11th year, the Devon Tourism Awards took place on 11 March and saw 67 awards presented in 24 categories, with a surprise 'Outstanding Contribution to Tourism' award being the final announcement for Michael Smith, Co-founder of the Venus Company.
We sponsored the 'Holiday Park of the Year' category where the awards went to the following parks:
South West Tourism Awards
The regional award winners all went forward for the South West Tourism Awards, which took place on 22 April. We also sponsored the 'Holiday Park of the Year' category at this final ceremony and the winners were:
Robin Barker, Director of Services for Tourism Ltd, who manage the Awards, commented: "I feel honoured to have been involved in the awards over the past year and the last decade. Of all the years, this has been the one that has generated the most challenges as well as the most emotions, and we are so gratified to have played our part in giving our outstanding businesses something to celebrate. They are all so deserving! We can't wait to get out and visit as many of them as possible."
Co-organiser of the awards, Nell Barrington, added: "I have been really humbled to hear stories from these amazing tourism and hospitality businesses about how they have overcome adversity in these terrible times. It has been great to be able to celebrate their success today and I hope they have a fantastic season. Congratulations to them all."
Will 2021 be the year of the 'staycation'?
With the ongoing uncertainty over travel abroad and slightly confusing traffic light system, this might just be a year to stay closer to home and enjoy some of the delights of the UK.
Our multi-discipline team at Stephens Scown supports many different businesses in the industry including holiday parks, hotels, restaurants and visitor attractions. For more information about how we can support your business, see get in touch below or email solicitors@stephens-scown.co.uk.