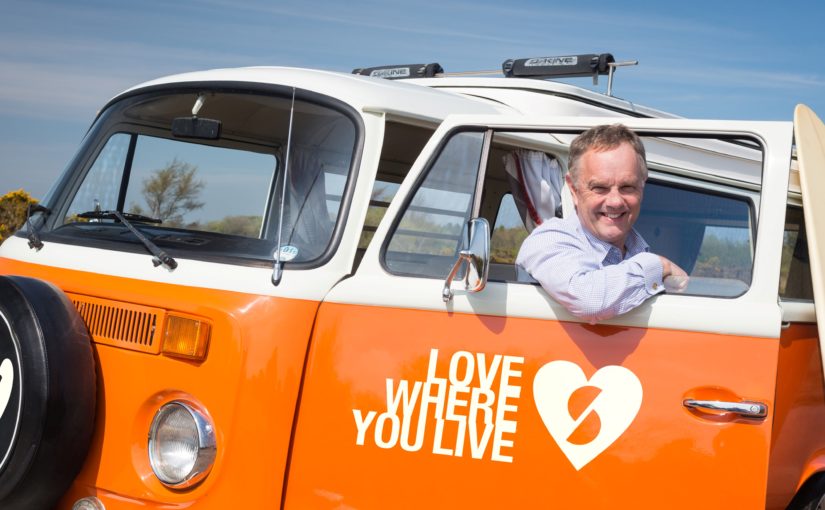 Robert Camp, Stephens Scown's managing partner, is listed in The Lawyer's Hot 100, which is described as "a list of the most daring, innovative and creative lawyers in the UK".
Robert has been named in the prestigious list of standout lawyers compiled by industry magazine The Lawyer for the first time. He is included in the leaders section, along with managing partners from some global law firms including Mayer Brown and CMS.
"The cultural change Stephens Scown's managing partner Robert Camp has instigated at the firm is huge," is just one of the comments in The Lawyer Hot 100 List, which was published on 29 January 2018.
It goes on to say: "A healthy eight per cent growth in revenue plus a double-digit profit boost last year shows the firm is heading in the right direction. While its competitors increasingly look towards London, Stephens Scown remains focused on the South West. But conservative or unambitious it certainly is not."
Robert was appointed as Stephens Scown's managing partner in 2011 and since then has transformed the firm, which is now ranked among the best employers in the UK according to the Sunday Times 100 Best Companies to Work For survey. Robert was also instrumental in introducing employee ownership at Stephens Scown. The firm is the first large law firm to take this step, which means that all eligible members of staff enjoy an equal share of the firm's profits on a pro rata basis.
Commenting on Robert's inclusion in The Lawyer Hot 100 list, Stephens Scown's chairman Michael Beadel said: "Robert is an exceptional leader. His energy and enthusiasm are infectious. He really cares about everyone who works here, and takes the time to listen to their ideas. But he doesn't stop there – many of the changes he has introduced at the firm have come from our people. It takes a strong leader to do that."
Robert Camp added: "I see this as recognition of how far the firm has come and how hard all of our people work. We are winning national awards and putting Devon and Cornwall firmly on the map in the legal sector. I feel really proud of what we are doing here."