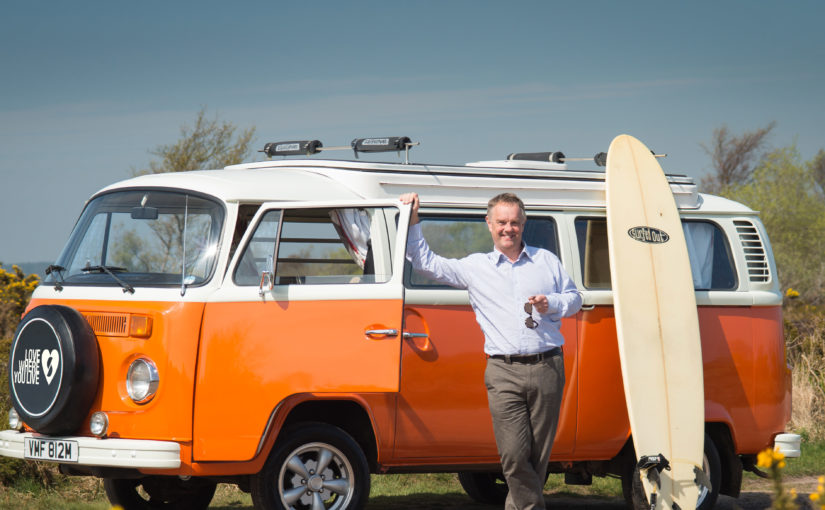 Stephens Scown has been flying the flag for Devon and Cornwall at a national awards ceremony, where it has scooped two awards.
Stephens Scown won Law Firm of the Year and Most Innovative Marketing Campaign at the Symphony Legal Awards 2016. The awards were announced in Stratford-Upon-Avon on 6 October and saw law firms from across the country competing for the awards.
The judges highlighted Stephens Scown's ethos and culture as a key reason for its selection as Law Firm of the Year. They singled out Stephens Scown's success in the Sunday Times 100 Best Companies to Work For, where the firm is ranked in 12th place, as well as its new Employee Ownership Scheme, which is based on the John Lewis model and will see all eligible staff members benefitting from an equal share in the firm's profits.
The marketing award was for the firm's Love Where You Live campaign, which supports the firm's clients and other local businesses by showcasing the great things to enjoy in Devon and Cornwall. The firm's passion for its region, creativity and innovative approach were praised by the judges.
Robert Camp, Stephens Scown' managing partner commented: "I'm so proud of the team here at Stephens Scown for securing these awards. First and foremost we work hard to ensure exceptional engagement with our clients, and make this a great place to work for our staff. It is great that in doing so we have set ourselves apart from other firms, and brought these national awards home to the South West."
Stephens Scown has also made the shortlist for a range of other national awards that will be announced in the next few months. It has been shortlisted for: UK Law Firm of the Year at the British Legal Awards; Marketing Excellence Award at the Law Society Excellence Awards; and Law Firm of the Year and Best Marketing Campaign at the Modern Law Awards. The firm has also been selected as the UK champion for customer focus in the European Business Awards and will compete against firms from across Europe.