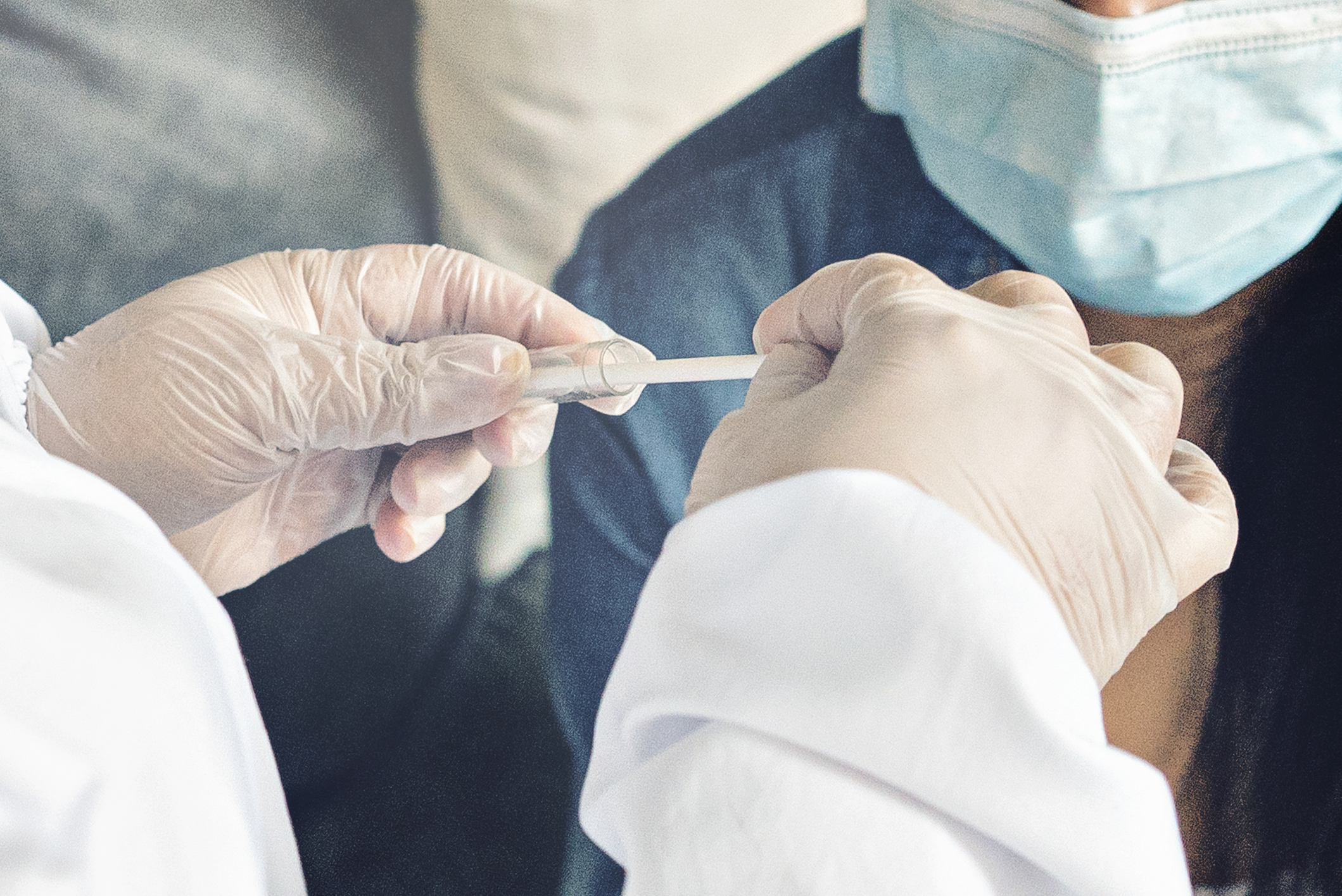 What do employers need to know about Covid-19 testing in the workplace, following the announcement that businesses can order free Coronavirus tests?
Homeworking is impossible for many businesses because of the work they do, for example, construction, manufacturing, food production, transportation etc. Couple this with around 1 in 3 people with Coronavirus showing no symptoms, regular testing in the workplace is an important development in the fight against Covid-19.
Which businesses are eligible for Covid-19 testing?
The government has announced that businesses can now order free Covid-19 rapid lateral flow tests for their employees if:
They are registered in England;
Have more than 50 employees; and
Their employees cannot work from home.
This is open to all businesses and not just essential workers.
The tests give results within 30 minutes without the need to send the sample to a lab.
Those with a positive test must self-isolate immediately and the result be reported to the NHS Test and Trace. The current self-isolation period is 10 days (provided symptoms save for a cough or anosmia have gone). More details on self-isolation (as the rules are now fairly complex) can be found here.
How do you get the tests?
Interested employers need to register for the kits as soon as possible here.
We do not know what the supply/demand will be or how well the website will hold up as the number of registrations inevitably increase. We understand that these will be free until at least 31 March. Employers will be told before charges are levied.
What else do employers need to do?
Obtaining Covid-19 testing kits will (hopefully) be a simple process. However, if you are implementing a programme of Covid-19 testing you need to make sure you have an appropriate testing policy in place.
A Privacy Impact Assessment should also be completed to show that your employees' right to privacy is being balanced against the need for testing. Keep in mind that health information is one of the most sensitive types of data an employer can process.
We understand that NHS Test & Trace will be supporting organisations with guidance, training and a framework for delivery. It is unclear whether this includes template Policies and Privacy Impact Assessments which are necessary to manage this safely and to avoid employment law and data protection issues arising.
Any template documents will need to be appropriately tailored to your own business practices.
What if someone refuses Covid-19 testing?
This is always going to be fact specific, so the first thing you need to understand is why the employee is refusing. This means opening a dialogue to understand if the refusal is reasonable. They may just need some reassurance about one element of the testing.
Unless you have a full understanding of why an employee is refusing a test you cannot make an informed decision about how best to react. Likewise, you are at great risk of making an unfair decision. A fair and agreed Policy makes it easier to manage this situation if it arises and to take action if tests are refused.
For more information, see our article on Covid-19 vaccination here.
What if some of your workforce can work from home?
The government registration form does not ask what proportion of a workforce can/cannot work from home. This might be something explored in more detail further down the process but, until the government says otherwise, it seems that as long as you employ more than 50 people you can access the testing kits.
Why not just buy Covid-19 testing kits somewhere else?
There are numerous businesses and websites offering Covid-19 testing kits, but the key is ensuring that those tests are legitimate. The implications of buying fake / low quality testing kits could be significant. A third-party supplier should therefore be carefully reviewed and the appropriate safeguards put in place.
Our specialist employment team is supporting many employers with appropriate documentation, processes and issues arising from testing and vaccines. Please do not hesitate to get in touch if you require assistance.