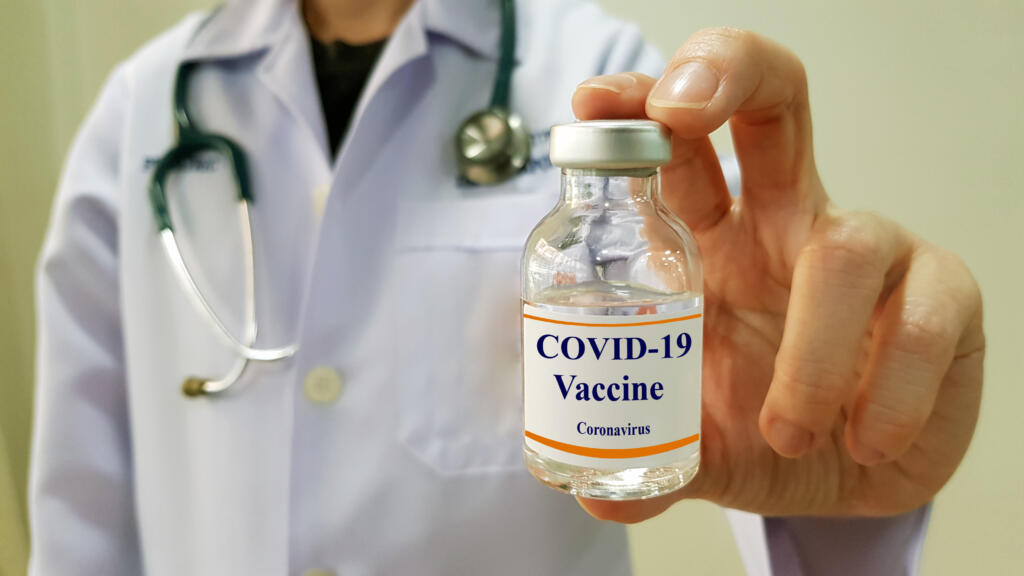 The Covid-19 vaccination programme is now very much underway, with immediate focus being given to nine high-priority groups, including frontline health and social care workers. Next it will be given to people according to age group, rather than profession.
It has long been apparent that the only way the UK, and the world, can return to life 'as normal' after the pandemic is through a vaccine. It was therefore great news that at the end of 2020, a series of vaccines were given approval for use by regulators in the UK.
As the Covid-19 vaccine programme rolls out, and further down the line when it is more widely available to the public, there will be implications for employers and employees and potentially some challenges around managing the impact of the vaccine.
What are my options if an employee refuses to have a Coronavirus vaccination?
There are several reasons why an employee may refuse a vaccine, for example:
Religion;
A genuine concern regarding side effects and the testing programme undertaken before approving the vaccine; and
Medical reasons.
Fundamentally, an employer cannot legally force an employee to have the vaccine.
It may be that you become aware of a refusal through discussion with an employee or in certain organisations, you may contemplate issuing an instruction to employees that if they are invited to attend for the vaccine, they must attend.
Either way, what options do you have if an employee refuses?
Talk to the employee about vaccination
First and foremost, make sure that you have engaged in dialogue with your employee about why they have refused to have the vaccine.
It is important that you understand their reasons and once you do, you can seek to allay their concerns and explore what alternatives there might be (including potential redeployment). Being able to evidence such discussions will also be critical if you later take any steps to discipline or dismiss an employee.
Think about what support you can provide
Consider how you can continue to support that individual (and any other unvaccinated employees). This will include ensuring the work environment is Covid secure, having risk assessments in place and ensuring employees are maintaining social distancing and wearing suitable PPE. What is required is likely to change as Government requirements and restrictions evolve and as a greater proportion of the population is vaccinated.
Agree to run a Covid-19 testing programme
Consider if you could implement regular testing in your workplace for those who are not vaccinated. This would need to be agreed with employees and that agreement should be recorded in writing. Care would need to be taken to ensure that the testing programme is compliant with your data protection obligations.
It would not be possible to compel an employee to submit to a test and if an individual did not agree, it would be important to listen to their concerns and be flexible in trying to find ways to resolve any issues. An unreasonable refusal to take a test may result in disciplinary action as a last resort, particularly if there is a well-documented policy around the rationale for testing, which is supported by the nature of the work being undertaken.
For more information on Covid-19 testing in the workplace, please see our article here.
Disciplinary and dismissal procedures
If an employer requires an employee to have the vaccine and if that employee then refuses, then it is possible that that refusal could, in some situations, result in a disciplinary procedure and potentially dismissal. An employer should only consider going down a disciplinary/dismissal route after a careful and considered discussion with the employee about their refusal and only if satisfied that all reasonable alternatives have been exhausted.
Contemplating dismissal brings into play the possibility of unfair dismissal or discrimination claims and it's going to be important to have these potential risks in mind when deciding how you are going to approach this issue.
Unfair dismissal
For an employee with under two years' service, ordinary unfair dismissal is not an issue and it's probably unlikely that an automatically unfair whistleblowing claim could arise out of this scenario.
For an employee with over two years' service, an unfair dismissal claim is possible in theory, and at the moment we have no way of knowing how a tribunal might approach that.
However, there is the risk if an employer dismisses an employee for a refusal to be vaccinated, that a dismissal could be found to be unfair on the following grounds:
As noted above, an employer cannot compel an employee to have the vaccine so arguing it would therefore be fair to dismiss someone for refusing to do so could be difficult;
Consider the fairness of making the vaccine mandatory. There may be scope to argue that a vaccination requirement is an unnecessary invasion of an individual's privacy, particularly when there may be other (less invasive) ways to minimise the risk of transmission in the workplace;
Some people will genuinely have concerns about possible side effects and the testing programme undertaken before approving the vaccines; and
There will be a small proportion of people who will have adverse reactions.
In certain organisations or sectors, there may be a better chance of defending such a claim and we've explored this further below.
That said, even if there might be good prospects for an employee in an unfair dismissal claim, litigation is rarely an attractive option, particularly given the pressure on the tribunal system at present and the length of time a claim is likely to take to conclude.
Discrimination claims
As far as a discrimination claim is concerned, we consider that such claims are probably unlikely to be successful because:
Being hesitant about vaccination isn't a protected characteristic for the purposes of discrimination legislation;
If the vaccines contain pork gelatine, a Muslim employee could potentially argue indirect discrimination but such a claim could probably be objectively justified; and
Employees with a disability might be able to argue that the vaccine (or going to get it) would be more dangerous for them, but that's probably an unusual set of facts and again, such a claim could probably be objectively justified.
What if we are delivering front-line services?
Organisations which are delivering front-line services (most notably in the NHS, within care homes and, arguably, education) may be in a different position from some other employers.
The prospect of the claims mentioned above being successful is likely to depend to a large degree on whether the vaccination was necessary for an employee to do their job.
Our view is that if an employee has a critical role and is a front-line worker, then employers are likely to be in a stronger position to argue that it is reasonable to require employees to have the vaccine and to dismiss if they fail to do so, on the basis that their work is 'mission critical'. However, it is still going to be necessary for such employers to be able to show that they have worked through and explored alternatives first, including redeployment.
The media has, of course, been reporting on 'anti-vaxxers', some of whom are very vocal and prominent in their resistance to the vaccine. These individuals are, we would suggest, a different group from those who are 'vaccine hesitant'. If comments were to be made on social media, for example, campaigning against the vaccine, that could well have implications for their employment too if those views conflict with the values and work of their employer. Once again, care would still need to be taken over what action would be reasonable but the particular work of an organisation is going to be relevant to these matters.
Other potential issues regarding vaccination
Third party pressure
It is possible that an organisation could come under third party pressure in relation to vaccination. For example, a funder may say that work can only be carried out by individuals who have been vaccinated. If this were the case, consideration may need to be given to whether any dismissal that might follow as a result could be fair for some other substantial reason (SOSR).
SOSR dismissals are intended to catch those dismissals which do not normally fall under one of the other potentially fair categories for dismissal. In dismissing an employee for SOSR, an employer must:
Show that the SOSR is the sole or principle reason for the dismissal. An employer would only need to establish an SOSR for the dismissal which could justify the dismissal of an employee; it is not necessary to show that it actually did justify the dismissal; and
Show that the decision to dismiss due for SOSR was reasonable in all the circumstances. It would be for a tribunal to determine this question of reasonableness.
Before making a decision to dismiss on the basis of third-party pressure, an employer should consider the importance of the third party's continued relationship with the employer and how serious or definite the threat by the third party is.
For instance, where a major third party is adamant that it will never provide funding to an employer again or that it will withdraw funding unless the employer ensures that all employees have the vaccination, therefore significantly and directly impacting the organisation, this is more likely to be regarded as a fair dismissal by a tribunal. Rather than where a minor third party simply registers their displeasure and requests removal of an employee (but does not threaten cessation of the relationship).
Pay for those who don't work
An employee who has not been vaccinated may find themselves in a position where they are not working. This could be for the third-party reasons mentioned above or it could be that the employee still reports that they feel unsafe to work.
In such situations, it is going to be important to have a constructive dialogue with the employee and to explore what alternatives could be put in place. This would include the support measures set out above in relation to PPE, risk assessments and so on. An employer should also consider whether an employee could work from home. Of course, this would be on the basis that the employee can work from home in either their own role or an adjusted role. If this is a possibility then employees should do so on full pay.
However, many roles in the workplace (such as those on the front-line, as mentioned above) cannot be carried out remotely, so this may not be an option. If that is the case, the situation is not so clear-cut and it is possible that breach of contract or unlawful deductions from wages claims could arise if an unvaccinated employee's pay is affected because they are not working.
The question becomes whether they are 'ready, willing and able' to work. If an employee is not able to work without having the vaccine, then arguably the right to be paid would not apply.
An employee may try to argue that they are unable to work because of an external constraint. If an employee successfully argued that their inability to work is because of an unavoidable, personal impediment, a decision not to pay could be unlawful. However, an individual's decision not to get vaccinated, having been offered it, is entirely within their gift, no matter how genuine their reasons for refusing.
Employers not only owe a duty of care to their employees but also to those using its services, therefore some employers may not be able to justify having unvaccinated employees working with, for example, patients in the NHS. On that basis, we suspect it would be difficult for an individual to argue that this was a factor over which they had no control.
Consideration could be given to whether the CJRS could be used to furlough such individuals. There is no prohibition in the wording of the scheme that would prevent this.
The stated purpose of the CJRS is to cover the costs of employment of eligible employees "arising from the health, social and economic emergency…resulting from coronavirus". Arguably that would be broad enough to cover an employee who cannot work from home and who cannot go to work having not had the vaccine but it perhaps does not feel in line with the principle of the scheme. This may be something that comes under scrutiny in coming weeks as the vaccination roll-out expands.
Pregnant or breastfeeding employees
Whilst there has been no suggestion that any of the vaccines are unsafe for pregnant women, the vaccine is not going to be routinely offered to pregnant women, until further information has been obtained.
The Joint Committee of Vaccination and Immunisation (JCVI) has suggested that vaccines should only be administered to pregnant women who are at high risk of catching Coronavirus because of where they work, and those who have clinical conditions that put them at high risk of serious complications of Coronavirus.
Pregnant women should speak with their GP or a healthcare professional before having the vaccination.
Employers should support pregnant employees and take all precautions to protect pregnant staff from Coronavirus, particularly if they have underlying health conditions.
Pregnant women who have not yet been vaccinated (after discussions with a health care professional) can be vaccinated after the pregnancy is over, although there should be some discussion whilst breastfeeding too. There is no data on the safety of the vaccines for women who are breastfeeding or for the breastfed child. However, Government advice is that there is no apparent risk and the JCVI has recommended that the vaccine can be received whilst breastfeeding.
For further advice on Coronavirus or if you have a question about an employment matter, please contact our Employment team.