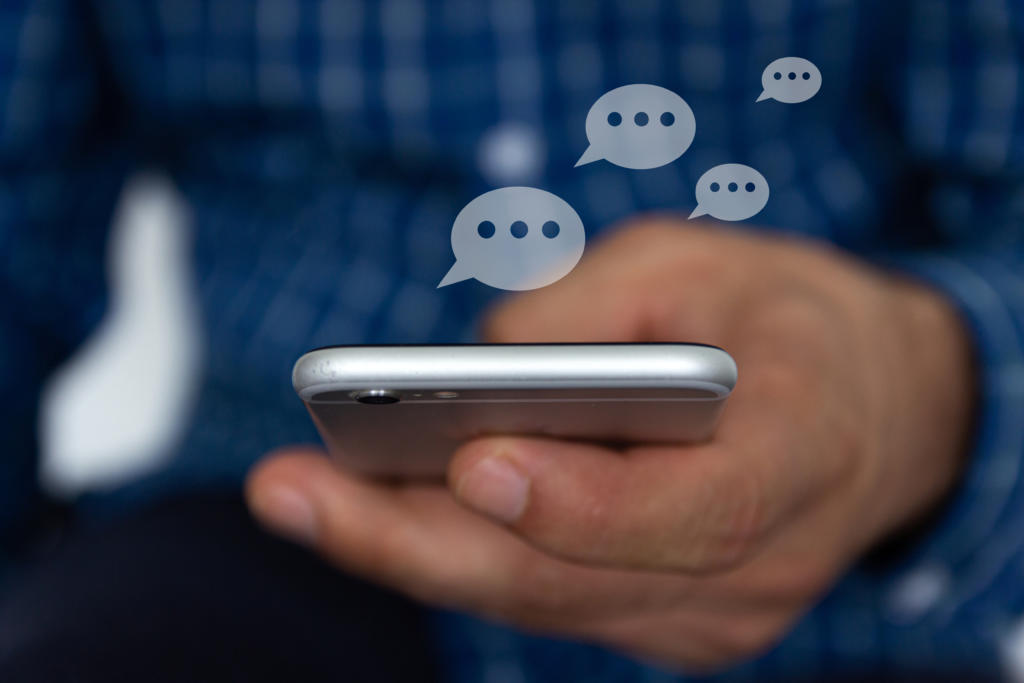 During the pandemic social media became a great asset to many workplaces and allowed people to share stories or news with their friends; but what happens if someone in a position of responsibility or with a professional qualification is accused of social media misuse?
Disciplinary proceedings for social media misuse
In a Tribunal decision regarding The Revd Michael Todd (January 2022), a Church of England priest recently faced disciplinary proceedings from the Church's Disciplinary Tribunal for 'liking' tweets which contained images of a naked man.
The priest's profile on Twitter made it clear that he was a priest and so the public could assume he was using the platform in his professional capacity.
The Tribunal took the stance that the images were inappropriate, and not naturism as he had argued, and he received a rebuke which is a formal disciplinary step.
You may or may not think that was the right outcome, but it raises the question of whether all professionals or persons in a senior role are at risk of disciplinary proceedings at work, following accusations of social media misuse, due to their lack of understanding of how social media platforms function?
Understanding social media as a communications platform
Social media is instant and has the potential to be accessed by many more people than 'in-person' communications. The priest in question had only 'liked' images rather than having actively chosen to 'share' images to his followers.
He was unaware that his followers were shown, via their own feeds, the tweets he had 'liked'. Those followers included the Diocese where he worked and the tweets were seen by people who would not have chosen to view the original images.
One can only imagine how bad this would have been if he was followed on Twitter by more vulnerable groups or individuals.
'All views expressed are my own'
We often see people stating on their social media accounts that 'all views expressed are my own' as a way to avoid their posts being associated with their employer. Interestingly, despite the priest having this disclaimer on his twitter account, it did not seem to have a bearing on the Tribunal's decision.
Users of social media often post outside of work hours and consider their time online to be their own, but their conduct at any time is capable of being reviewed by their employer.
The Tribunal decision shows that if you have amassed your followers on the basis of your profession, your activity may be considered by your employer or any professional body you are affiliated with. Their view of your posts and likes may not be in tune with your own.
The burden of social media as a professional
This may result in professionals feeling that they must be 'on duty' at all times. Can they not even relax and post their own opinions in their spare time? Priests are required to act in a morally exemplary manner at all times, but many other professions also view their members as ambassadors for their workplaces, both in the office and in their private lives.
It is important to consider whether the role carries any other expectations – company directors and charity trustees have additional duties towards their workplaces which they should be aware of before posting online.
Regardless of whether it is fair or even possible for an employee to act impeccably at all times, the expectation is perhaps becoming the norm. Professionals should bear in mind that social media accounts are a public platform and should be treated much the same as any other public space.
What practical steps can you take?
Practical ways to protect yourself online and to avoid accusations of social media misuse include changing your account privacy settings, ensuring you know the people you are communicating with and ultimately, not doing anything online that you wouldn't do in public.
So next time you go online and scroll through your feed just stop and think about who might see what you interact with and the impact that might have on your reputation and your livelihood.
If you have any further enquiries regarding social media misuse please contact our Church Law team.