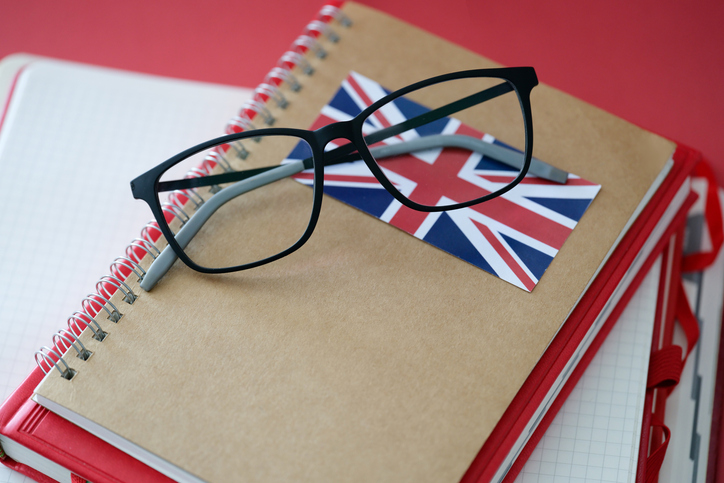 This year the UK is implementing some exciting new work visas. Here's what businesses need to know about them.
The UK government has announced further changes to the immigration system in the Statement of Changes published on 15 March 2022. Within this statement came the introduction of some exciting new work visas including the High Potential Individual, Global Business Mobility and Scale-up routes, all of which "go live" in the UK this year.
What are these new immigration routes and how might these changes affect recruitment into your business?
What are the new UK work visas?
Immigration Route #1 – High Potential Individual
The High Potential Individual route, which is open for applications on 30 May 2022, is a brand new visa for graduates of the best universities in the world, enabling them to come to the UK without any sponsorship or job offer from a UK company.
To be successful in their application, the individual must have been awarded an overseas degree level qualification within the last 5 years, which Ecctis confirms, meets or exceeds the recognised standard of a UK bachelor degree. The applicant must have been awarded the degree from an institution on the Global Universities List, in addition to meeting the English language ability and maintenance requirements.
Successful applicants will be issued a visa for a period of two years, unless their qualification is a PhD, in which case the applicant will be granted a three-year visa.
The bad news is that, despite being suggested when it was announced last summer, this route does not lead to settlement in the UK. However, it may be possible for applicants to switch into other visa categories once they are in the UK in settled roles – so watch this space!
Immigration Route #2 – Global Business Mobility
Next up out of the blocks is the Global Business Mobility route , which came into effect on 11 April 2022.
This route was highly anticipated following on from the Chancellor's budget last year, where he announced that a new route would be introduced in Spring 2022 to allow businesses to establish a UK presence or transfer staff to the UK. At that time, it wasn't clear how this would differ from the existing intra company transfer category, but we now know that the new route comprises of five different visas. These are as follows:
Graduate Trainee – this visa, replacing the Intra-Company Graduate Trainee route, is for workers on a graduate training course leading to a senior management or specialist position, who are required to do a work placement in the UK.
UK Expansion Worker – this route replaces the Sole Representative provisions in the Representative of an Overseas Business route. It is for senior managers or specialist employees who are being assigned to the UK to undertake work related to a business's expansion in the UK.
Senior or Specialist Worker – this route replaces the existing intra-company transfer visa and is for senior managers or specialist employees who are being assigned to the UK entity of the overseas business.
Secondment Worker – this route, which is new to the Immigration Rules, is for workers being seconded to the UK as part of a high value contract or investment by their employer overseas.
Service Supplier – lastly, this route replaces the contractual service supplier visa, which is currently in the Immigration Rules. This visa is for contractual service suppliers employed by an overseas service provider and self-employed independent professionals based overseas, that need to undertake an assignment in the UK to provide services covered by one of the UK's international trade agreements.
Like the existing intra-company transfer visa, none of the above work visas will lead to settlement.
Immigration Route #3 – Scale-up
Finally yet importantly, we have the new scale-up route, which is another addition to the Immigration Rules aimed at attracting the best talent from around the world.
An individual applying for a work visa under this category is required to have a sponsored job offer from an authorised UK scale-up company.
To register for this route an organisation will need to demonstrate to the Home Office that they have annualised growth of at least 20% for the previous 3-year period in terms of turnover or staffing. They will also need to have had a minimum of 10 employees at the start of the 3-year period.
In addition, the applicant will need to meet the English language and maintenance requirement; be paid at least £33,000 per annum and the role itself must be skilled to at least graduate level.
This new work visa is due to go live towards the end of the summer on 22 August 2022 and is a route to settlement.
The initial visa will be granted for a period of 2-years. To extend work visas under this route, applicants will need to have had PAYE earnings of at least £33,000 per year, for at least 50% of their time in that route. Extensions will be granted for 3-years, after which time the individual may be eligible to apply for Indefinite Leave to Remain.
The changes announced will be a welcome boost for UK businesses , particularly in the science, research and technology fields, who have struggled to recruit talent from overseas, often due to the financial and administrative constraints the existing sponsor licence scheme entails.
Although businesses will still need to hold a licence in order to sponsor individuals under the scale-up route, the government is said to be exploring ways to streamline the application process. The reforms are expected to be made through changes to the UK Immigration Rules over the course of the next six months, the first of which will come into play next month.
For more information on a Skilled Worker Sponsor Licence, see our article here.
To discuss the new work visas and how they might affect your business, please get in touch with our Immigration team below. We assist both businesses and individuals.