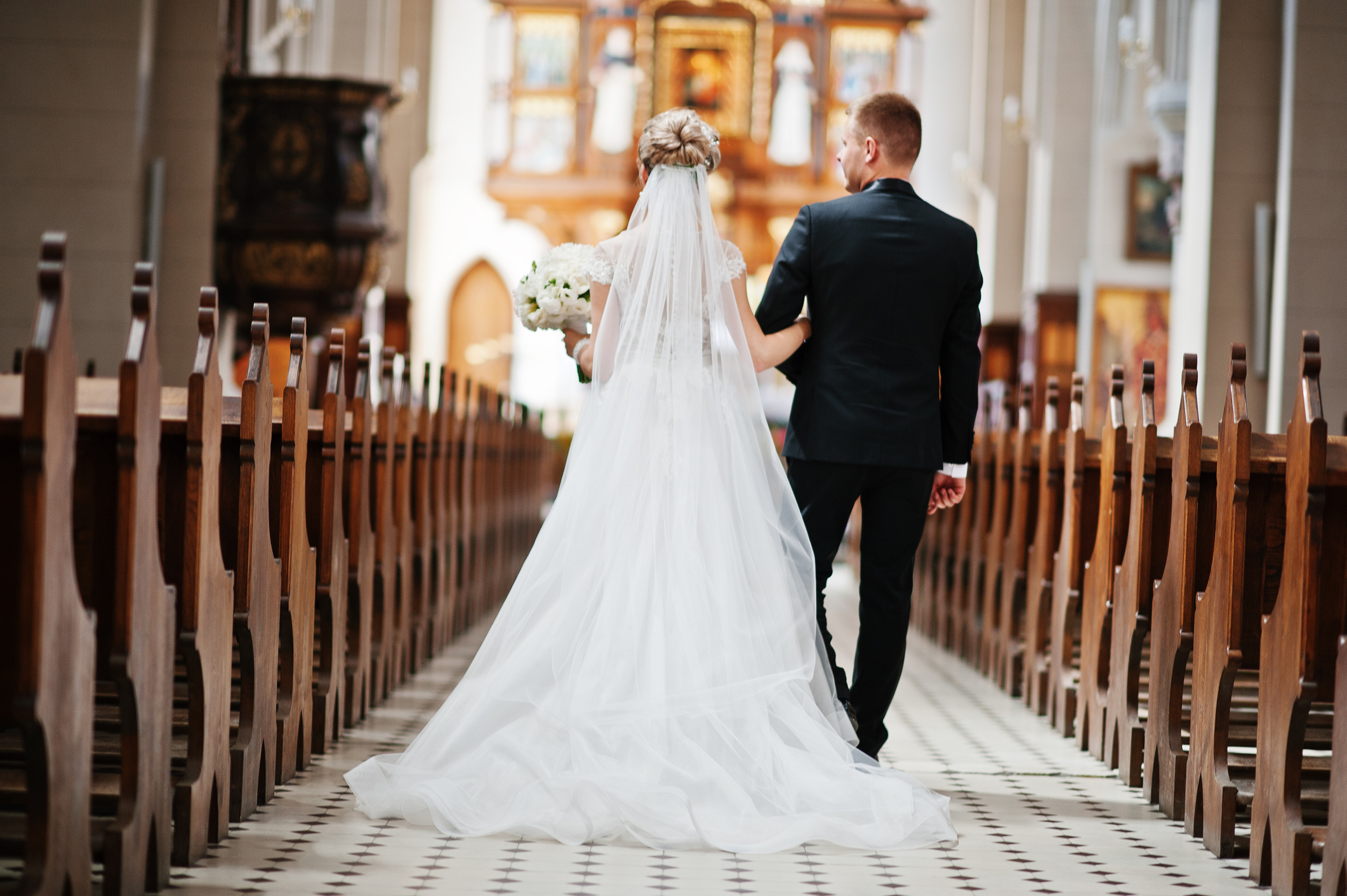 The closure of churches has hit many people hard, but none more so than those couples who were looking to start married life in 2020.
The total bar on weddings in churches has caused much anguish and, for many couples, the loss of not only their hopes but also large sums of money that had been paid in advance for venues, photographers, caterers, cars and the like. Some have been able to postpone their weddings until next year, but what about those who have pre-scheduled weddings for July onwards?
Re-opening churches for couples to get married in 2020
It is wonderful news that churches are now able to lawfully hold services again. However, the re-opening of churches is not straight-forward; there are many rules to follow and each building is different and may therefore require alternative arrangements to one that might only be a short walk down the road.
One size does not fit all when one is looking at a risk assessment for the re-opening of a church. For this reason, many parishes have decided to only open one church in the benefice or they have decided to open on only a limited number of Sundays.
This approach makes sense on a health and safety perspective, but unfortunately it is having a knock-on effect for those hardy couples who still wish to get married in 2020 (despite the restrictions on guest/attendee numbers at the service).
The problem is that couples often cannot have their banns read because there are not enough Sundays before their wedding during which their banns can be read in their particular church. Banns have to be read three times in the same place before the wedding.
What couples can do
Couples looking to get married in 2020 and get their banns read have two practical options:
Obtain a Common Licence from the Diocesan Registry; or
Obtain a Superintendent Registrar's Certificate from the secular registrar (this function being undertaken via local councils, not covered in this article)
How we can help
In the Exeter Registry, we aim to make the process of obtaining a Common Licence as straightforward and streamlined as we can. We ask that couples send us an email to registry@stephens-scown.co.uk and advise us of the date when they are hoping to be married and the name of the church.
We will then send them a form to complete and return to us, and we'll ask the couple to show us evidence of their qualifying connection or legal right to be married in that church. All information is sent to us via email and once we have received everything we need, we will arrange a meeting for the couple to come to our office in Exeter.
We will hold a short meeting in order to check the documents and then swear an Affidavit and obtain the licence. The licence is available on the day and must be taken by the couple to the priest who will conduct the wedding, as the Common Licence gives the priest the legal right to marry the couple in the specified church.
The cost of a licence is £200 and it is valid for three months from the date of issue. No banns are required to be read in any church if a Common Licence is obtained.
We understand entirely that this is a stressful time for couples and we appreciate that they are navigating a strange and mysterious path. We hope that we can provide them with calm reassurance and a feeling of excitement that they can marry this summer and autumn, despite all of the hurdles that are thrown in their path.