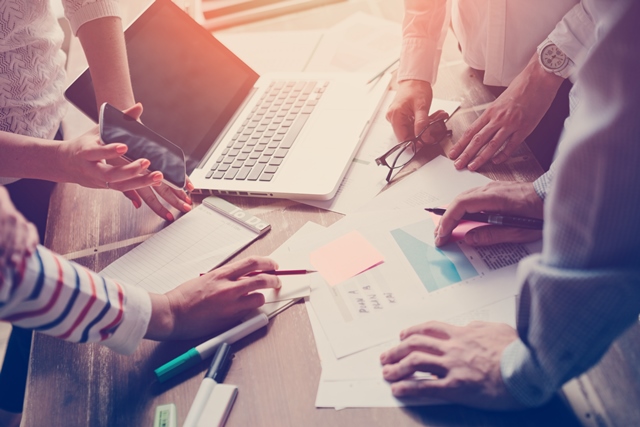 Are you still doing what you've always done and getting what you always got?
When was the last time you reviewed your marketing/advertising spend and measured the return on your investment?
It's a question we asked a holiday park we worked with recently and consequently saved them thousands of pounds while increasing bookings.
If, like them, you are still ploughing most of your budget into print advertising, you may as well be throwing the money into an empty pit.
Now, I have to stress at the start that I am not against print advertising, per se, but there are just so many more options available to you these days.
You have a diverse client base and your marketing mix should reflect that.
When we analysed the spend of the park we worked with, the vast majority of the budget went towards print advertising.
But, and this is a big but, a lot of that had been in place for years without a review and there was little evidence of any of it actually working.
We helped to work out what advertising was worth keeping and what to stop and also renegotiated terms with most of the titles. Newspapers, in particular, are more commercially aware these days and are prepared to accommodate reasonable requests and bargaining pleas from loyal customers.
Next we shifted the unnecessary spend towards digital advertising (Facebook in particular).
If you haven't used this platform before, you will be amazed at just how much reach you can achieve with a relatively small budget and how you are able to target your adverts in terms of age, gender, location and even interests and hobbies.
You can also measure the success of your advertising, something that is almost impossible in print.
The next thing we did was to train the park's marketing team to be more adept at using Twitter, Instagram and Pinterest.
These social platforms are a brilliant, and FREE, way of showcasing location, views, attractions, etc.
After our six-month stint, the holiday park had saved thousands of pounds, knew where the rest of its money was going and subsequently enjoyed their busiest season to date.
The team now run all of their own Facebook campaigns and social media accounts and are doing a brilliant job.
So here is your simple, five-point checklist for saving money and marketing yourself better:
If you are spending money on marketing and are not sure where it is going, STOP now and carry out an immediate review.
If you haven't tried 'digital advertising', take the plunge. You have very little to lose and a lot to gain.
If you have been a loyal customer of a newspaper or magazine, don't be afraid to ask for more space for the same price, free editorial or complimentary web advertising. Your business is more valuable to them than ever.
If you haven't already done so, embrace digital. Social platforms enable you to build your own audience, to control your content and … they are FREE! And, if you have a young person on the team, they will be able to show you what to do and how to do it.
If all of this scares you and you don't know where to start, seek some expert advice. It could be an investment that repays itself over and over again.
Marc Astley is CEO of Astley Media, an award-winning PR, marketing and design agency based in Devon. You can contact him with any questions by emailing marc@astleymedia.co.uk or call 01392 267390.
For further information on holiday and park home industry issues, please contact our parks team on 01392 210700 or email parks@stephens-scown.co.uk.
This article first appeared in our holiday and residential park newsletter, read  Explorer