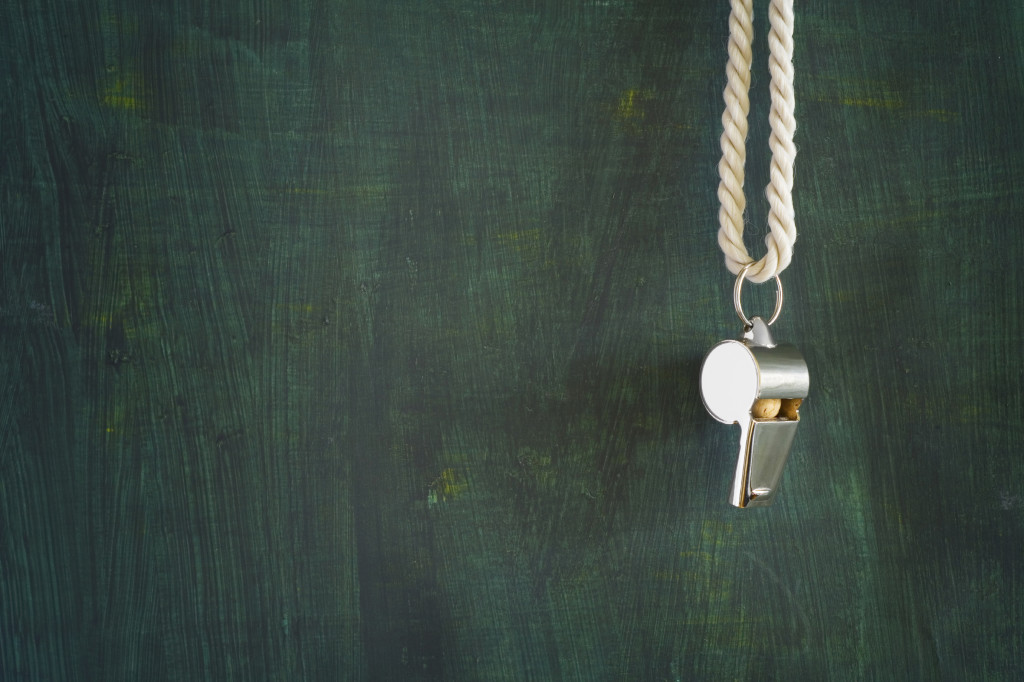 In recent months, the charity sector has come under fire with some high-profile charities criticised in the national media for adopting allegedly inappropriate practices. In response to the concerns raised, Sir Stuart Etherington was asked by the Government to lead a review into the current self-regulation model within the charity sector, and has produced a report recommending a significant overhaul. In light of these recent events, charities will likely be taking steps to "remind" their staff and volunteers about what is expected of them in line with the charity's core values.
As well as looking ahead to ensure continued compliance, charities need to ensure not to lose sight of their existing obligations. The Public Interest Disclosure Act 1998 ('PIDA 1998') and the legal protection it can provide to an individual who 'blows the whistle', is one such matter that needs to be on a charity's radar.
What legal protection does a whistleblower benefit from?
Whistleblowers are legally protected against being dismissed, or being subject to detriment, on the ground that they have made a protected disclosure, and do not require a minimum length of service before enjoying this protection.
What amounts to a protected disclosure?
A protected disclosure is where, in the reasonable belief of the worker, the information they disclose tends to show that one of the following has occurred, is occurring, or is likely to occur:
a criminal offence
breach of any legal obligation
a miscarriage of justice
danger to the health and safety of any individual
damage to the environment; or
the deliberate concealing of information about any of the above
Before June 2013, a disclosure had to be made "in good faith" for it to be protected. Following the removal of this requirement, a disclosure will only be a qualifying disclosure if the worker reasonably believes that the disclosure is "in the public interest". If a whistleblower passes that public interest test, but has nevertheless made their disclosure in bad faith, any compensation awarded could be reduced by up to 25% to reflect the bad faith element. The issue of good faith therefore remains relevant to whistleblowing claims.
Who should disclosures be made to?
It is important that the individual blows the whistle to the right person.
The subject matter of a worker's disclosure does not have to be their employer's conduct but disclosure to the employer is nevertheless encouraged under PIDA 1998 as the primary method of whistleblowing. In some circumstances, an external disclosure can still be protected, but contrary to some beliefs, a whistleblower cannot just run off to tell salacious tales to the tabloids with guaranteed impunity.  In practice, a disclosure to the media is likely to be protected only in limited circumstances.  Disclosures can sometimes legitimately be made to:
responsible persons;
prescribed persons;
Government ministers; and
legal advisers.
Specific conditions apply in each case.
Who is a "prescribed person"?
The list of "prescribed persons" is something which is approved by Parliament and sets out to whom workers can make disclosures. The caveat to this is that the whistleblower must believe that the information is substantially true and concerns a matter within that person's remit. In this instance, it is not a requirement for the worker to have told their employer first – presumably because this act of disclosure is poles apart from an individual going straight to a (possibly) less scrupulous audience – but they must take care to ensure that they have chosen the correct person or body for the issue.
Prescribed persons include HMRC, the Health and Safety Executive, the Charity Commission, Members of Parliament, and many industry regulators.
The Public Interest Disclosure (Prescribed Persons) (Amendment) (No.2) Order 2015 came into force on 1 February 2016, amending and adding to the original list. The Department for Business, Innovations & Skills (BIS) has published a list of prescribed persons and bodies together with helpful guidance about what issues might be disclosed to which prescribed person / organisation.
What about wider disclosures?
In some circumstances disclosure outside of the parameters set out above can still amount to a protected disclosure, however, unless the matter is "exceptionally serious", the whistleblower must already have made a disclosure to his/her employer or a prescribed person. If they have not done so, it must be because the whistleblower believes that, if they had, evidence would be destroyed or they would suffer reprisals. Being able to substantiate that belief will undoubtedly then form part of the assessment of whether that wider disclosure was reasonable.
Charities and whistleblowing
Charity employees can report concerns about certain categories of serious wrongdoing at their charity to the Charity Commission.
The commission asks that whistleblowing reports are made in writing via the dedicated whistleblowing email address: whistleblowing@charitycommission.gsi.gov.uk
These employees have some protection in law under PIDA 1988 from detrimental treatment or victimisation from their employer if, in the public interest, they report concerns about serious wrongdoing at their charity to the commission, provided that the concerns they report meet the conditions in the Act for a 'protected disclosure'.
PIDA 1988 protects most employees in the charity sector who report concerns about certain serious matters about their employer to the commission. The Act does not apply to:
genuinely self-employed professionals (other than in the NHS)
voluntary workers – this includes charity trustees (who should report concerns via serious incident reporting) and charity volunteers
For a disclosure to the commission regarding a charity to be protected by PIDA, as well as meeting the general 'protected disclosure' requirements above, the employee must reasonably believe that the relevant failure relates to 'the proper administration of charities and funds given, or held, for charitable purposes'.
How the Charity Commission deals with disclosures from whistleblowers
The commission considers whistleblowing disclosures in the same way that it considers complaints about charities from other sources. The commission's guidance Complaints about charities explains in general terms what happens when a concern is raised with the commission and gives examples of the powers it has to investigate these concerns and to put matters right. The action the commission will take as a result of the concerns brought to its attention will depend on the nature of those concerns.
The employment team at Stephens Scown LLP is well-versed in advising on whistleblowing matters so if you have a query related to this – whether as a possible whistleblower yourself, or the employer of a (potential) whistleblower – then please do get in touch.
Chris Morse is a Chartered Legal Executive in our employment team in Truro. To discuss the content in this article or any other HR issue call 01872 265100 or email employment@stephens-scown.co.uk.