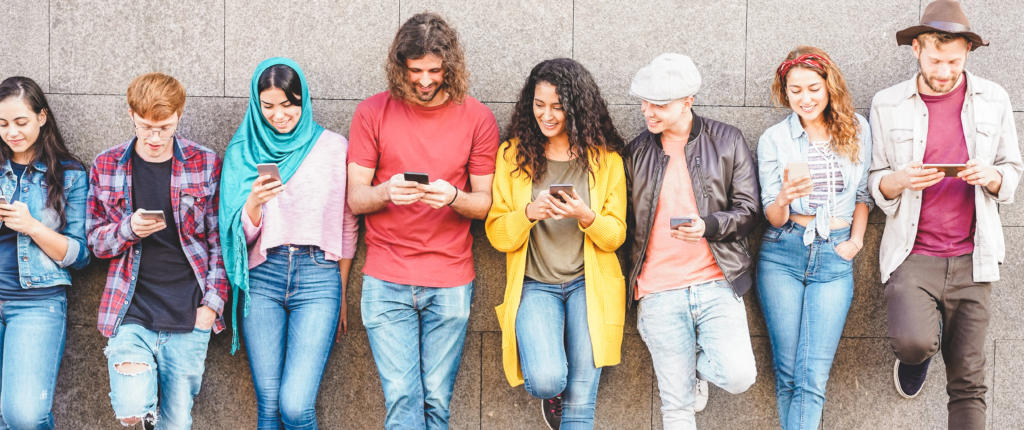 Why are influencer contracts important when entering into a new working relationship? They are imperative to outline the deliverables, the usage rights of the content and to protect the parties to the contract; be it the influencer, creator, agency and/or the brand. It is important that the contract in question is suitable for the parties signing up to the same.
A couple of years back it was commonplace for an agreement between a brand owner and an influencer to be formed on the basis of a 'DM' (direct message) on the relevant social media platform. However, the industry has since matured and influencer contracts and formal usage rights are creeping up the agenda – that said, there is still a lack of understanding of the rights at play and what the contract itself needs to cover in order to ensure the parties are protected.
It is important to highlight that the absence of a properly drafted contract leaves both parties vulnerable in the event of a dispute. For brand owners this can make them vulnerable, for example, in relation to reputation management and other legal issues. For agencies, they might not be able to uphold its agreement with a brand client – or use the influencer's content in they way it wants to. For influencers, it is important to set out the usage rights for the content and to ensure that the payment terms are correct.
In addition, failure to demonstrate the "due diligence defence" in an influencer or talent management contract could mean a missed opportunity defend a consumer protection law break. Check out our article on the topic for more information.
In this article we look at some key things to consider when entering into a new working relationship or setting up an influencer contract:
What to include in influencer contracts
Intellectual Property
Consideration needs to be given to intellectual property rights and content usage, which will inevitably arise as a result of the agreement; the creator of the content (meaning the actual photographer or videographer) will hold the rights to the intellectual property, unless there is an assignment in place. Also, the author's moral rights will give them control over how content is used in the future. This means it is crucial to ensure that the contract is drafted to address these rights and that specialist legal advice is sought to ensure that IP rights are understood. It is also important to set out how the content is permitted to be used – be it organic, paid, internal or external marketing campaigns. Also, what about the data and engagement statistics – are these included in any licence?
Advertising
With a medium as fast paced as social media, people often forget that rules around marketing still apply. The brand owner and talent agency should want to include a provision that the influencer will not breach advertising rules and use the opportunity to set down specific requirements, such as the inclusion of hashtags such as #Ad and/or using the available paid partnership disclosure tools on social media platforms, depending on the agreement. Equally, it is important for the influencer to ensure that they are not breaching advertising regulations and consumer protection laws. At the very core of the rules is the requirement for influencers to be transparent about sponsored content so that followers and viewers are clear on the same. It is important for the contract to include provision to ensure compliance with the Advertising Standards Authority (ASA) advertising regulations and standards, as well as the Committee of Advertising Practice (CAP) code and applicable consumer protection law.
Content
The parties to the agreement will want to ensure that relevant, engaging, meaningful content pursuant to the campaign brief is posted – the aim is often engagement, likes, shares, conversions and an increase in followers. It is sensible to make provision in the influencer contracts for:
the deliverables – how many posts, when should they be posted and in what format (e.g., videos, images or stories);
territorial restrictions;
advertisement no go's (particularly for regulated or age restricted products);
the end goals – conversions / engagement targets;
option to pre-approve the content and the timeline for this;
right to take down; and
the right to repurpose and recirculate content on other channels or accounts.
Confidentiality
This should be a key consideration and it is sensible to have an express provision in the contract, which deals with confidential information to protect both parties from having such information shared with third parties. In absence of a formal confidentiality obligation or an employee/employer relationship – there will be no duty of confidence.
Warranties and liabilities
It is often sensible for the parties to consider the warranties and limitation of liabilities provided in an agreement. This is particularly relevant in respect of product or service claims i.e., if a product claims to be vegan – the influencer or talent agency may wish to obtain a warranty from the brand that the product is in fact vegan and cruelty free.
It is important to note that where a contract is silent on liability, it is often the default that the liability will therefore be unlimited – the parties should therefore ensure that a suitable and reasonable limitation of liability (where legally possible) is agreed and contained in the contract.
Drafting influencer contracts
It is important for both a brand owner and an influencer to have a contract drafted, which caters to the specific agreement and how the parties intend to operate rather than agreeing terms by direct messaging or encapsulated in a contract which is not fit for purpose. Our intellectual property team has expertise in both drafting and reviewing social media influencer contracts and talent agency contracts. Our expert team also provide bespoke IP usage rights and influencer marketing law training for businesses.
If you have any questions or would like advice on influencer contracts, or any other element of your business where you think IP issues may arise, please contact our Intellectual Property team. Our Intellectual Property, Information Technology and Data Protection team has become one of the European Union Intellectual Property Office's Filing Elite (2021), as recorded by World Trademark Review (WTR) – the trusted source of worldwide news, analysis and data on the management of trade marks.