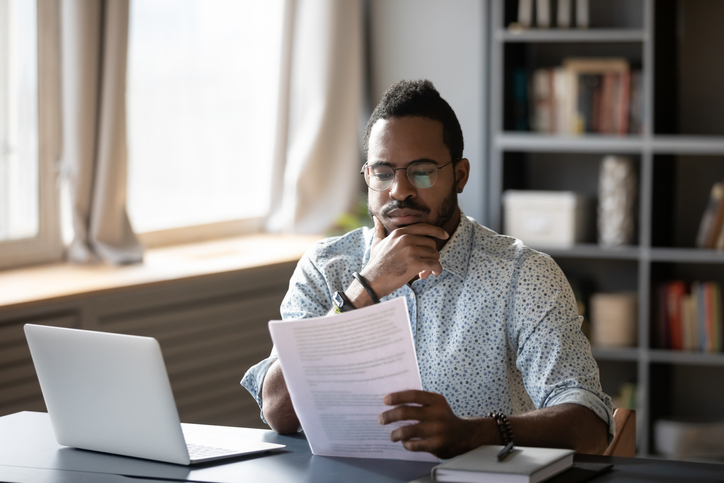 What should you do when you receive a draft consent order from a solicitor? This is the document detailing the financial agreement.
Say that you and your spouse have reached an agreement; perhaps direct or through mediation. You decide that your spouse is going to instruct a solicitor to draw up the paperwork to move matters forward.
You receive the documentation which recommends that you take independent legal advice but you are unsure what to do as you haven't contacted a solicitor before.
What to do when you receive a draft consent order
The reality is that whilst it is strongly recommended, there is no legal obligation for you to take legal advice on the draft when you receive it – it is your choice. This means you can review and consider what has been included yourself to decide whether you are happy to proceed.
However, it is important to keep in mind that your spouse's solicitor represents your spouse, not you. There may be technicalities with the drafting which do not benefit you, or other potential clauses for your benefit may have been excluded.
If you have not taken any legal advice on your position, you may encounter difficulties at a later date when trying to implement the agreement if the order does not have the effect you thought. Although legal advice comes at a cost, you only get one chance to resolve financial matters arising from your separation.
For peace of mind, to ensure the consent order includes everything you intend it to, dismisses future claims appropriately and you understand what it means for you in clear terms, we recommend that there is no substitute for taking independent legal advice.
Can you sign the consent order without taking advice?
Yes (if you are prepared to take the risks highlighted above), by signing the consent order and returning this to your spouse's solicitor, you are confirming that you have been given the opportunity to take independent legal advice but have chosen not to.
The draft would usually highlight this to reiterate to you that it is important that you understand the document carefully before you sign up to it as you intend to be bound by the terms.
Once the order is approved by a judge, do you have to follow the order?
There is usually no need to attend a court hearing. A judge will approve the consent order to make it legally binding if they think that it is a fair settlement. If the judge does not think it is fair, they can ask you to change the settlement or raise questions about it.
If an agreement is sealed by the court after being approved by a judge, it is binding. Usually, the only considerations a judge will deal with if an application needs to be made in relation to enforcing the order is in relation to the timing or implementation of the order. The fact that you later take legal advice and wish you had done so previously is not a basis for you to apply to set-aside and change the order.
How can you instruct a solicitor to check the draft you have received?
Even if you have not sought legal advice throughout the process and have relied on your spouse instructing a solicitor to move matters forward, it is not too late to contact us when you receive the draft to take advice.
Once we understand the background information from you and receive the draft, we can provide you with advice on the consent order to ensure that you are fully informed of your position and that it reflects your understanding. You would need to send us all of the financial information on which it is based (usually recorded in the statement of information form) and the draft order and then we would arrange a meeting with you to go through it.
We may suggest changes to the draft and request more information in order to be able to consider it properly. The costs of that exercise could be relatively modest, unless significant re-negotiation is required, and it could turn out to be vital.
If you would like to discuss your divorce or have one of our Family team review your consent order, please get in touch and we'd be happy to assist you.