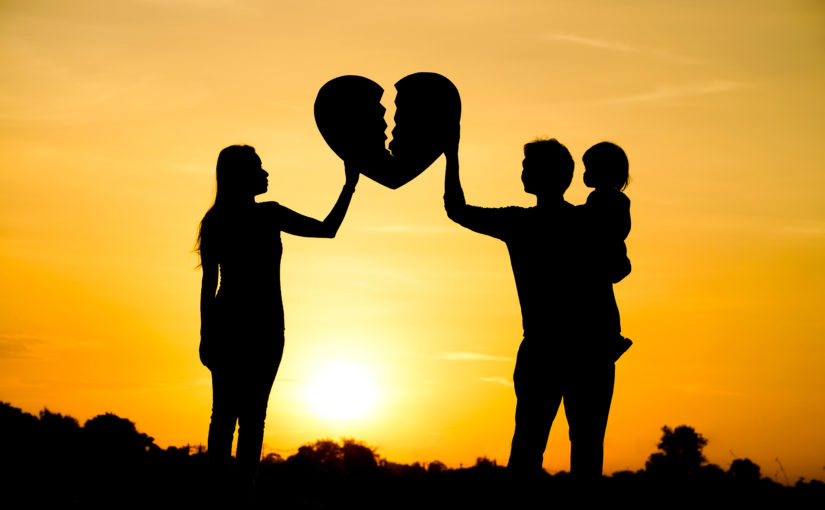 BBC One's new Tuesday night drama 'The Split' has divided opinion with its portrayal of modern marriage and divorce.
The performances were fantastic and the storyline full of drama but in real life some of the legal issues would be handled very differently.
Two fundamental themes emerged from the first episode of The Split: the issues of conflict and confidential documents. In reality, a family lawyer's priority is to solve problems not make or worsen them (although that may not make for such an exciting TV drama!).
Conflict
Conflict is the life blood of any drama but the conflict in last night's episode was beyond anything I've experienced in my professional life. Hannah Stern, senior partner in Noble and Hale, acts for Sarah. Her sister Nina from Defoes represents Rex in seeking "visitation" for Eddie who is Sarah and Rex's child. Nina appears to be having a relationship with Rex, her client. At one stage in the programme Hannah meets with Rex without Nina present.  This raises a number of interesting legal issues:
Visitation is an American term. We talk about the amount of time that a child will spend with a parent.  Other terms to avoid include custody and access. My colleague Thea Bennun has written this helpful glossary to divorce, that outlines the words that are commonly used.
Whilst there is no fundamental problem with sisters representing opposing clients, the relationship would need to be disclosed. The relationship could cloud their judgment and prevent them from acting in the best interests of their client – as happened in last night's episode.
In practice, you should not act for someone with whom you are having a relationship, sexual or otherwise.
When someone is represented by a solicitor, your solicitor does not speak directly to them – all communication takes place between the two solicitors.
Confidential documents
Hannah has also been instructed by Mr McKenzie.  In the episode last night Hannah saw Mr and Mrs McKenzie together where Mr McKenzie broke the news to Mrs McKenzie of their impending divorce.  Hannah had already written the terms of engagement letter, and therefore must have previously seen Mr McKenzie as a client to take information about their circumstances.   Mr McKenzie then decided to instruct a different solicitor (Hannah's mother, Ruth Defoe), whilst Hannah retained Mrs McKenzie as a client.  This raises two issues:
In practice a family lawyer would never see a husband and wife together. They have conflicting interests, and therefore it is inappropriate for us to meet with them both.
Once we have personal information about either the husband or the wife, we are then prevented from acting for the other spouse.
Mrs McKenzie is also seen trying to hack into her husband's password protected computer and access his safe.  Whilst she is unsuccessful in gaining access to her husband's computer, she does look at the documents in the safe, which include her husband's bank statements, which she then shares in a meeting with her lawyer. In reality there are strict legal rules about how documents should be obtained, and whether they can be used in proceedings and considered by your solicitor. If you know that the owner of a document would want it to be confidential, you should not view it.
It is important to take advice at an early stage if you are thinking about divorce so that you understand the procedure and what you can and cannot do.  Your spouse will need to be separately represented (if they choose to have legal advice).
The Split has already got us hooked and we will be tuning in next week to see what happens to the Defoe sisters next – and we'll be sharing our thoughts on the legal issues raised by the programme. The reality of family law may not be as dramatic as this BBC series, but with real people's lives at stake – perhaps that is a good thing! Tune in next week for the next instalment.
Sarah Walls is a senior associate in Stephens Scown's family team. To contact to Sarah, please call 01392 210700 or call family.exeter@stephens-scown.co.uk. For a simple explanation of the divorce process, please download our free guide to divorce. This also includes advice from some of our clients who have been through the process.