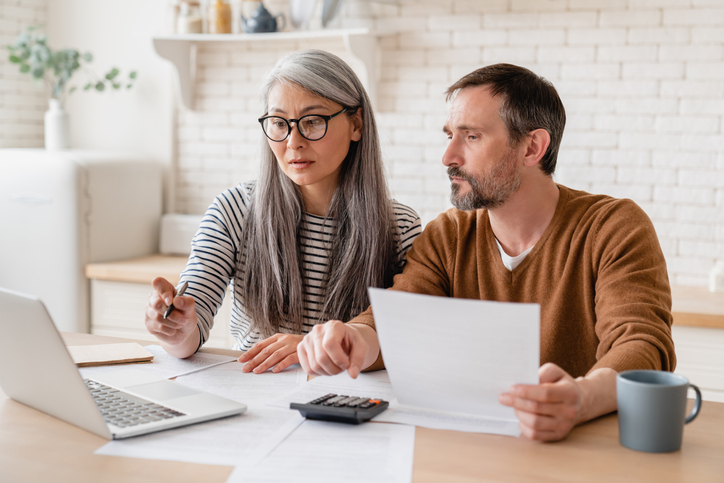 The introduction of no-fault divorce in April 2022 did not change the way in which the finances on divorce are dealt with. However, the new method for obtaining a divorce may have an inadvertent impact on the treatment of pension provision for a divorced couple. In this article we explore no-fault divorce and the impact on pensions.
No-fault divorce and the resolution of financial matters
Prior to 6 April 2022 many people would take legal advice in relation to a potential divorce, and should therefore also receive advice about the way in which pension provision would be dealt with in the resolution of financial matters.
It is possible that the no-fault divorce process will result in more separating couples going through the divorce process without obtaining legal advice.
If so, they may not realise the impact that a divorce can have on pension rights, and the importance (particularly for the person with the lower pension provision) of obtaining a divorce without a financial order including a pension sharing order.
No-fault divorce and the impact on pensions
In the event that a couple get divorced without resolving financial matters, on the death of the first of them, the other could be left without a widow or widower's pension, or on remarriage they may lose some of their financial claims.
It is very important that pension benefits are considered when seeking a divorce. It may be for example that a pension sharing order should be obtained. This is where a proportion of one spouse's pension is transferred to another so that each spouse has their own pension provision for retirement.
This should be agreed and ordered by the Court (potentially by agreement of the couple) before a Final Order on divorce (previously known as Decree Absolute) is obtained.
The importance of taking legal advice
If a couple decide to go through the divorce process themselves without obtaining legal advice, more individuals may not realise that they could be entitled to a pension sharing order from their ex-spouse.
This may leave them in a more financially vulnerable or worse financial position than they would have been if they had taken advice in relation to the old divorce regime.
If you are obtaining a divorce, even if it is by consent with your spouse, it is still important to take advice in relation to the resolution of financial matters.
This is not dealt with automatically on divorce, but if the finances are not resolved properly by an agreement being reached which is approved by the Court, there could be significant financial implications, including in relation to pensions if one of you were to subsequently die.
The family team at Stephens Scown can advise on no-fault divorce and the impact on pensions. To discuss any of the information raised in this article, please email enquries@stephens-scown.co.uk or call 01392 210700.