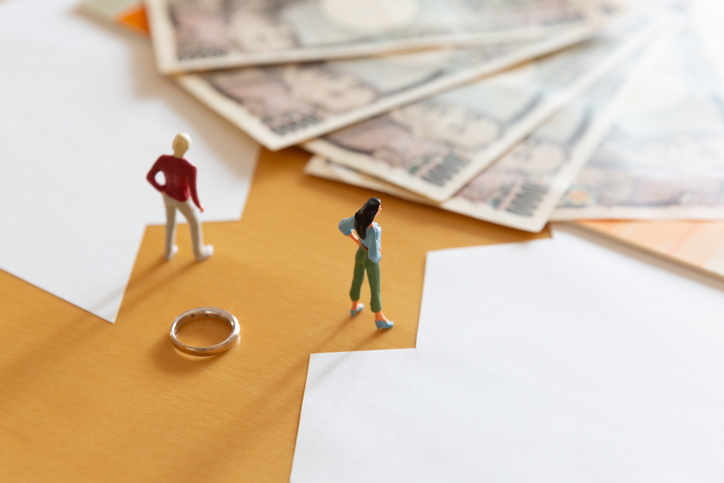 When a couple divorce, the Court has a wide-ranging set of tools at its disposal to divide their assets in a fair way. One such tool is the ability to make pension sharing orders.
What are pension sharing orders?
Pension sharing orders enable the couple to transfer pensions or parts of pensions between themselves to better balance their pension pots. This allows couples to arrange their pensions so that when they each receive retirement age, they can expect to receive broadly the same amount of money from the pensions they were holding at the time of the divorce.
A common misconception about pensions in payment
Whilst many people are aware of this entitlement and the ability to 'level-up' their pensions in this way, many believe it isn't possible to share pensions if the pension is already paying out an income at the time of a divorce.
They may have been told by their spouse or harbour some hope that the fact that the pension is already paying out an income means it is in some way protected. That is wrong, however.
Most of the time, pensions in payment are perfectly capable of being shared on divorce. Where a couple have several pensions between them, or one spouse has several pensions, the pension in payment can be adjusted and shared with the non-pension holding spouse to better balance their pension entitlements.
Top things to look out for when dealing with sharing a pension already in payment
There are several things to look out for when dealing with sharing pensions in payment on divorce:
Tip #1 – pension companies may want to clawback a portion
During the period between the pension sharing order taking effect and being implemented by the pension company (often around four months), the pension member will continue to receive a pension income.
Once the order is implemented, the pension company is likely to want to clawback a portion of that pension income from the scheme holder. This is something that the pension company is often perfectly entitled to do, but unless the scheme member has been advised of the likelihood of this happening by their solicitor, it can come as a shock to them.
Where that pension member is paying maintenance from that pension income they should be careful to make sure that the order they agree with their spouse allows for this – often by compelling the spouse to return some of that maintenance at the time of clawback.
Tip #2 – the 25% tax free lump sum will probably have been used already
If the pension is in payment, then most of the time the 25% tax free lump sum will have already been taken by the pension holder.
This will usually mean that the non-member spouse receiving a pension sharing order against the scheme won't themselves also be entitled to take a lump sum from the pension, something that they would be able to do were the pension not already in payment.
Tip #3 – the pension in payment will be seen as an income stream
As well as being an asset that the court can make orders against, the pension in payment is also an income stream whilst the divorce is progressing.
This means that it is taken account of when looking at whether there should be maintenance paid whilst the divorce is progressing. There are several other factors that will determine whether it is right to seek maintenance during a divorce, however it's important not to overlook this resource as a potential means of keeping on top of outgoings for both a husband and wife.
Getting advice on a pension in payment is vital for a successful outcome
Dealing with pensions on divorce can be an extremely complex area to navigate, particularly when one or more of those pensions are already in payment.
If this is the situation you are facing, then I would recommend that you take advice from a solicitor who knows their way around this subject matter. It is often going to be vital in these situations for a separate Pensions Expert, (very often an actuary) to be instructed to provide a report during the divorce on how best to address the pension disparity between the couple. Don't overlook the pension; it is an extremely valuable resource that could prove vital to your future once the divorce is concluded.
For advice on divorce settlements, pension sharing and pensions in payment, please get in touch with our specialist Family team who will be able to assist you.