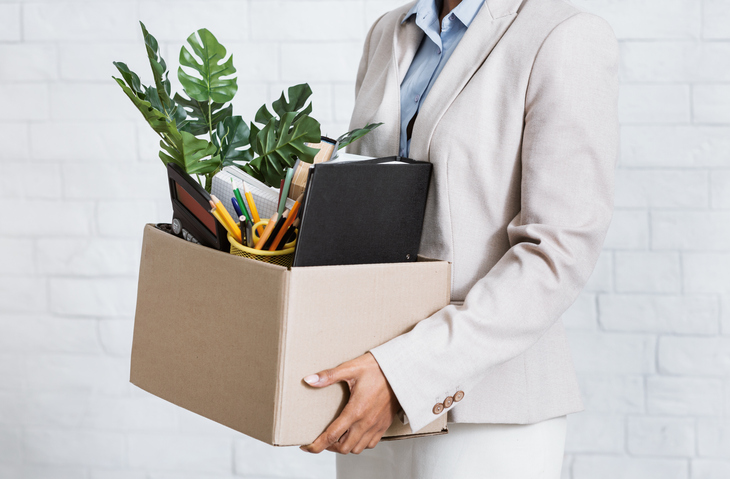 With job vacancies soaring, how can businesses prevent an employee from leaving to join a competitor? This article offers some practical guidance and steps for employers to take before, during and after they've left.
It is fair to say that the UK job market is buoyant at present. Job vacancies were at a record high of 1.21 million at the end of November 2021, an increase of 434,500 from pre-pandemic, according to the latest statistics from the Office for National Statistics.
Following the temporary lifting of restrictions, vacancies for jobs soared and many employees have taken the opportunity to move onto pastures new. New opportunities have arisen for some with the increase in flexibility at work and employers increasingly no longer requiring staff to be office based.
Where does this leave employers whose employees are leaving to join a competitor, and who themselves are concerned about meeting their staffing requirements?
This article considers some practical guidance on what to do in that situation, including some pre-emptive steps to take in order to prevent the worst consequences should this occur.
Actions you can take to prevent employees leaving to join a competitor
Before employees leave to join a competitor / 'pre-departure'
Express restrictive covenants
Currently, employers can include post-termination restrictions in contracts of employment.
This can protect the business by temporarily restricting a former employee from joining a competitor, soliciting and dealing with customers and clients, and poaching staff, to the extent this would give an unfair advantage by exploiting these for their own or a new employer's advantage. If you don't include express restrictive covenants or these are badly drafted or out of date, your business could be left in a vulnerable position.
If you have well drafted restrictive covenants, the situation is much easier. Your restrictions should be designed to protect legitimate business interests and go no further than is reasonably necessary in the circumstances including their duration. This should put you in a favourable position to encourage staff not to compete against you for a period of time and to enforce your restrictions in court, if necessary.
Restrictive covenants need to be drafted taking into account the seniority and responsibilities of the employee at the time the restrictions were entered into, rather than the point in time when you want to enforce them. They can become stale, unreasonable, and unenforceable as your business and employee's role changes, so you should review them on a regular basis. If you are not sure about the strength of your restrictive covenants, or want assistance in putting yours together, please get in touch.
Other useful terms to include in a contract of employment to protect your business can include:
A garden leave clause;
To protect confidential information and intellectual property;
An express obligation to act in the best interests of the employers;
Limiting activities of the employee outside their job for their employer without express permission; and
An appropriate notice period, including scope for the employer to pay in lieu of notice, to enable the organisation to protect its business interests.
What to do when an employee is leaving to join a competitor
As soon as you are aware that an employee is leaving your organisation, it is important to get your "ducks in a row" from an early stage. This is especially important if you are concerned that the employee may be moving to a competitor and may be considering breaching their obligations to you.
Sensible early steps to take can include:
Meeting with the employee and reminding them of their contractual obligations and that you do not intend to waive these requirements;
You may also be able to obtain some information of the employee's future work plans or new business venture, or they may remain tight lipped;
Within data protection laws, you may want to consider monitoring the employee's IT system to ensure that they are not sending on confidential information to their new employer or retaining for their own future use;
Considering whether you want to place the employee on 'garden leave'; and
Considering whether you want to encourage / incentivise the employee to stay.
Garden leave
Putting an employee on garden leave can keep them away from confidential information, your clients, customers and staff.
You should ensure your contracts of employment allow you to do this and remember that any period of garden leave will likely be held to decrease the length of any restrictive covenants you wish to enforce. For example, if you have a non-solicitation of customers clause with a duration of 12 months, and the employee is on gardening leave for three months, a court may reduce the restrictions to last for nine months post-termination.
It is common to see restrictive covenants drafted to reduce the duration of all restrictive covenants by any time already spent on garden leave. This arguably makes the covenant more likely to be held to be reasonable in terms of its duration.
Incentivise the employee not to leave
You may wish to consider encouraging the employee to stay.
It may be that offering a pay increase, or some other benefit, might convince the employee to remain. See our article on recruiting and retaining staff for tips on how some employers are taking steps to maintain their workforce.
Hold an exit interview
You could hold an exit interview, during which you can again delve into the reasons for resignation to see if any facts can be uncovered relating to the employee's intended competitive actions. An employee has an implied legal duty of fidelity to their employer during their employment, which includes not to compete, not to solicit customers, not to entice employees, and duty of confidentiality.
Employees who are also directors or whose seniority means they have a duty to act in the best interests of the company may owe a fiduciary duty towards the employer which includes reporting their own misconduct. So, if the employee were to be untruthful this could potentially add to the evidence against them if you decide to take legal action.
What do after an employee has left to join a competitor
If you have concerns about an employee leaving to join a competitor, it may serve you well to keep a close eye on them after they leave. This way you can make sure that, if it becomes evident they may be breaching their covenants to you, you are ready to act.
You should also keep an eye on your remaining employees. If there are employees with whom the ex-employee worked closely, who hand in their resignation to join him or her at their new workplace in the relevant period of the ex-employee's restrictive covenants, you may be able to enforce a non-solicitation of employees clause.
You could ask trusted clients or customers in the marketplace to report back to you in the event that they are contacted by your ex-employee. It may also become apparent that something is awry if key customers of yours suddenly announce that they are not renewing their contract or cease to place orders or no longer use your services.
Taking action and enforcement if an employee breaches a contract when leaving to join a competitor
An important aspect of any legal action is evidence and therefore the points above are crucial because they could help you in establishing this. If you reach the point of taking action to deal with a competing former employee, your options include:
Write to the employee and the new employer
In this communication, you will be letting the employee know that you have not forgotten about them and that you believe them to be breaching their restrictive covenants to you.
You reiterate the relevant covenants (and any other relevant legal obligations such a confidentiality clause) and let them know you intend to take action if they carry on in the same way. You will be letting the employer know that you suspect that they have induced breach of contract, and so you also consider them to be on the hook for breach of post-termination restrictions
Undertakings
You can seek formal undertakings from the employee that they will not / have not breached their covenants and a new employer that they will not / have not induced a breach of contract or in any way facilitated the employee breach of contract.
Typical undertakings including:
To destroy or deliver up confidential information;
Not to use confidential information in the future;
To disclose information about how confidential information has been used to date or the extent of the unlawful conduct;
Not to commit further unlawful acts;
Continue to comply with all (or some) of the relevant restrictions; and
To preserve disclosable documents.
There are two types of undertaking: contractual and to the court.
Once signed, the contractual undertaking will simply act in the same way as a normal contract, so if it is breached, you can sue for breach of contract.
The undertaking to court is more robust and requires issuance of court proceedings under which the court examines the undertakings for reasonableness and gives them the green light, but a breach would be equivalent to breach a court order.
Injunction
You can consider applying for an emergency injunction to stop the employee working in their new role and / or using your confidential information or acting in ways that are directly impacting your business.
Injunctions are expensive and the bar is high, so you will need to have a convincing case against your employee and evidence of loss to go forward with this approach.
Damages
You can seek recompense for losses directly arising from the employee / employer's breach of duties to you. If you bring court proceedings and are successful, you may also receive some or all your costs for bringing the action.
Our Employment Team and Dispute Resolution Team are experienced in drafting, advising on restrictive covenants, including taking and defending against legal action. Please contact us if you are employer or employee and wish advice on action to deal with issues that arise post-employment.