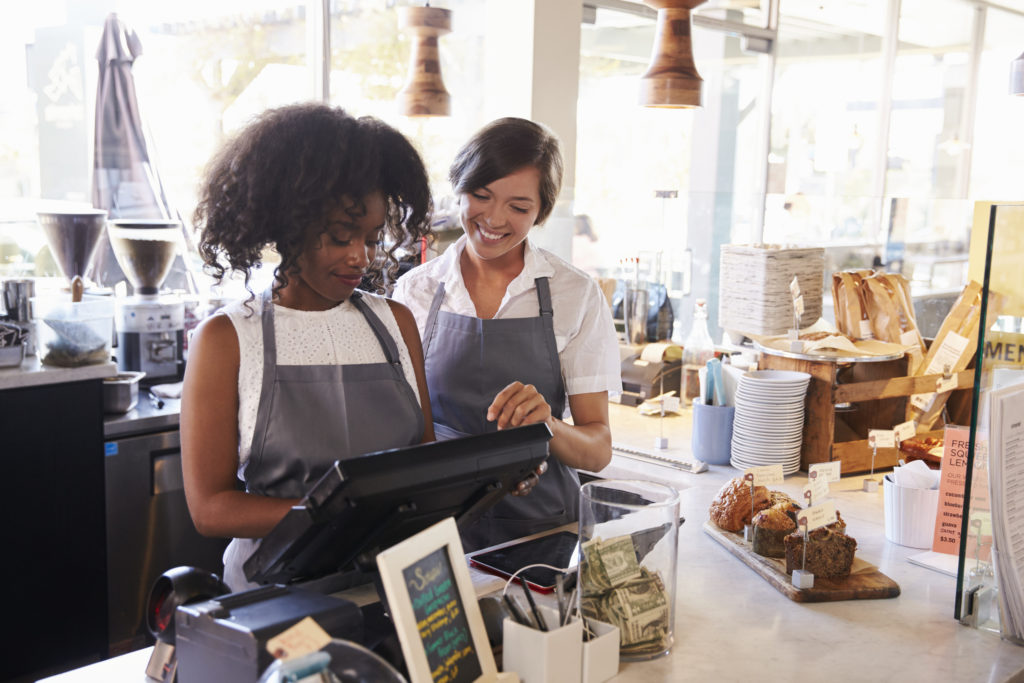 The ongoing 'cost of living crisis' presents a real challenge for both employees and employers through the soaring costs of everyday essentials and the reduction in disposable income. In this article we explore whether employers should be helping employees with the cost of living crisis?
The cost of living crisis
The causes include the Covid-19 pandemic, an energy crisis, a supply chain crisis, a labour shortage due to Brexit, increase in taxes and the turmoil in Ukraine.
According to a recent Office for National Statistics survey (ONS) 77% of UK adults reported being worried, "nearly every day" about the rise in cost of living. While the increase in prices have affected people across society, those on a lower income have been most impacted.
A survey from the think tank, Food Foundation from February 2022, reported that one million UK adults had gone a whole day without eating over the past month. According to recent research from global insurance company, Willis Towers Watson, a third of employees are living, "payday to payday".
Why you should be helping employees with the cost of living crisis
Over half of Brits report the cost of living crisis has negatively affected their health, with health professionals citing stress and being unable to pay for food as the primary factors.
Three quarters of workers are considering finding a new job in order to find better financial support through the cost of living crisis. This is a real problem for employers who are struggling to recruit and retain talent through the Great Resignation.
Over 85% of employees are of the view that they would be more loyal to an employer who supported them through the cost of living crisis. While only 5% of staff believe their employer is currently doing enough.
Recent research by the Centre for Economics and Business Research found in the UK 10% of employees missed working days due to financial problems and a further fifth of staff had reduced productivity due to money worries.
Employees who are financially stressed will have less focus and energy to provide great customer service or innovative products, which will impact your culture and organisation.
Who in your workforce is affected?
Those on a lower income will be impacted by the cost of living crisis. The UK relative poverty rate has risen to a record high this century to 17.4%. About 12% of the UK working population are in low paid and insecure work.
Women are feeling the effect of the crisis more than men being paid less on average, 20.4% of women are paid below the real Living Wage compared to 14% of men. They are also more likely to have caring responsibilities and to take the lead in household shopping which sharpens the impact of the crisis on them.
Ethnic minority workers are disproportionately affected being more likely to be in insecure work. Disabled persons are also being hit hard by the crisis with the disability charity Scope reporting that almost three million are facing an average support shortfall of £367 per year. Younger staff are worried too, with cost of living now the primary concern of millennials and Gen Z, overtaking climate change from the previous year.
Even those on a substantial salary could be feeling the pinch. They might need to now budget carefully and have expensive outgoings to manage, such as a bigger mortgage alongside increasing day to day living costs.
Employers may wish to consider assessing the equality of pay in their workforce and take steps to provide support who most need it.
Ensuring staff are paid sufficiently to live
So how can employers help their staff? The most obvious answer is an increase in pay.
With many workers contemplating seeking a new job due to the increasing cost of living, it is worth taking into account the "real living wage". This is an independently calculated rate of pay by the Living Wage Foundation, designed to meet the cost of living, which is greater than the government minimum wage. Currently the Living Wage is £11.05 in London and £9.90 elsewhere.
The next living wage increase is being announced in late September 2022, having been brought forward due to the cost of living crisis. The number of accredited Living Wage employers has almost doubled since the start of the pandemic. The Living Wage Foundation also promotes Living Hours, a programme to promote contracts with a guaranteed minimum of 16 hours a week.
Employers could consider paying the 'real Living Wage' to all staff, conducting pay reviews to work out fair pay ratios between your highest, middle and lower earners and a possible cost-of-living pay rise.
Of course not all employers can increase pay nor will it be sustainable to meet the onging soaring increase in living costs. With UK inflation having hit 9% recently even a generous pay rise in normal times is unlikely to meet this.
What else can employers do to help employees with the cost of living crisis?
Benefits and wellbeing 
You may be able to remind staff about existing benefits such as discount platforms that can help save costs on consumer goods. You may offer staff benefits that reduce their costs such as healthcare plans like BUPA. The increase in anxiety should be dealt with by wellbeing checks and support.
There are salary sacrifice benefit schemes where employees pay for a service or product from their salary before they receive it in order to save on tax. This can include childcare vouchers, pension contributions and a company car. Also, the cycle to work scheme, which could be beneficial with the rise in the cost of diesel and petrol. Another example is the Techscheme that enables employees to save on the expense and spread the cost of many electronic and white goods products.
Financial support
Employers can increase and highlight financial support to staff. This could include access to advice on financial planning and budgeting. Remember to signpost staff to Employee Assistance Programmes (EAP) you may have in place which can include counselling, financial wellbeing and debt management advice. Some employers are considering commuter subsidies, hardship loans, support on maintaining pension and insurance contributions.
Flexibility around wages
Employers can adopt greater flexibility around their pay to staff. Employers with shift-based workers are increasingly using income streaming, for example, via apps such as Wagestream, which give instant access to earned pay. Concerns have been expressed around this as there can be transaction charges and doing so could just be delaying financial problems. But, it can be a way of enabling staff to manage their finances better and avoid expensive payday loans.
Flexible working 
One in five women have considered leaving a job due to difficulty in balancing work and care responsibilities according to Business in the Community. Greater flexibility allows employers to alleviate the pressure on carers. This could entail the opportunity to work from home or flexibility with hours. There will be staff who can save costs by reducing their commuting into work by working from home and there may be others who want to reduce their household bills by being based in the workplace.
Communication and listening
Make sure you don't take a one size fits all approach to your staff, engage in communication with them, allow them to voice their concerns. Ensure staff are aware of the benefits and support you may already be providing. Normalising conversations about money worries, making a kind enquiry and listening to staff offload their concerns with empathy count as valuable support.
Organisations that show they are helping employees with the cost of living crisis are more likely to have a workforce able to focus on providing excellent services and therefore to thrive.