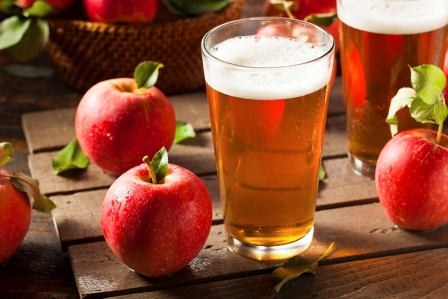 News broke in the media recently that C&C Group, the world's second largest cider maker, with brands such as Gaymers Original and Blackthorn, is to consolidate its production and packaging operations in Clonmel, Tipperary.  Some parts of the business will remain in England but the decision looks likely to result in a loss of 180 roles, including 127 in the UK.  Although it seems the decision stems from genuine business pressures (C&C posted a 9.5% decline in operating profits in the six months to 31 August 2015 and the sites in question are operating at only 34% capacity), the unions have criticised C&C because workers first heard the news through media reports and it took a further 12 hours for a meeting to take place with the workforce.
Amid dismay from unions at the way in which the group has handled announcements, we take a look at the key elements of early redundancy communications.
What is C&C obliged to do?
Where an employer is proposing to dismiss as redundant 20 or more employees at one establishment within a period of 90 days or less, it is obliged to consult on a collective basis.
The scope of the duty requires that an employer:
informs and consults appropriate representatives of the affected employees. C&C has a unionised workforce and the consultation should take place through those union representatives.  In other cases, employees must be given an opportunity to elect representatives
notifies The Department for Business, Innovation and Skills (BIS) of the proposed redundancies. Failure to do so is a criminal offence and the prosecution, albeit ultimately unsuccessful, against Sports Direct and CityLink directors for failing to comply with this obligation is an indication that compliance is being taken more seriously
Has C&C done anything wrong?
The duty requires that consultation begins in good time.  Certain minimum time periods must be complied with, depending on the scale of redundancies proposed.  For 100 or more redundancies, consultation must begin at least 45 days before the first dismissal takes effect.  This period was previously 90 days but was reduced to make it easier for businesses to comply with their obligations.  For fewer than 100 redundancies, the minimum period which must elapse is 30 days.
Consultation begins with the provision of specific information to the representatives and must be undertaken with a view to reaching agreement on ways of avoiding, reducing the number of and mitigating the consequences of dismissals.  It is not sufficient for a business simply to provide information and listen to any responses.
There is a "special circumstances" defence where it is not reasonably practicable to consult in good time or provide the specified information but this defence is interpreted very narrowly and still requires that businesses take such steps towards compliance as are reasonably practicable.
There is no specific obligation to start the consultation at any particular point.  The minimum periods are calculated working backwards from the point at which dismissals take effect.
Whilst the order of events in the C&C redundancies is far from ideal, it appears unlikely at this stage that it is in breach of its legal obligations.  The proposed redundancies will clearly have a significant impact both on Shepton Mallet and individual employees.  Some may have been aware of the difficulties C&C is in but for them to have had confirmation of that through media reports is disastrous from an employee relations perspective.  No doubt C&C was concerned about potential information leaks and the impact on its share price, but it would surely have been better advised to have had a simultaneous group meeting and media announcement to avoid the situation it now finds itself in.  Consultation about redundancies on a collective basis is likely to be difficult to handle at the best of times and C&C will undoubtedly have made its task harder by starting off on the wrong foot with the unions.
Comment
Pressures being placed on the food and drink sector through increased commodity prices, regulatory and legislative changes and issues around staffing have been well publicised.  Insolvencies within the sector have increased in recent years and the misfortune of the Shepton Mallet Cider Mill is a timely reminder to all those in the industry that when things do go wrong, it is important not to forget the softer, employee relations considerations that often go hand-in-hand with legal obligations.
Ellie Hibberd is an experienced solicitor on the employment team in Exeter. If you would like to contact the team, please call 01392 210700 or email employment@stephens-scown.co.uk.