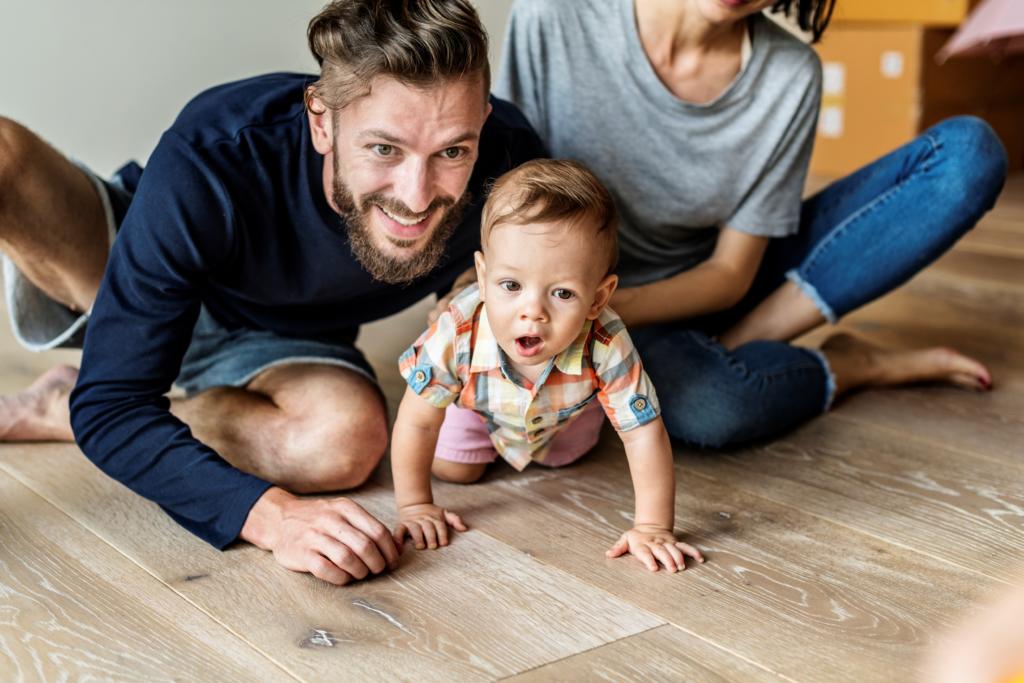 Historically, some employers have paid enhanced maternity pay to female employees. However, although the introduction of shared parental leave in April 2015 gave parents the opportunities to share leave in the first year after the birth or adoption of a child, it didn't necessarily lead to those enhanced pay arrangements being shared. When it comes to shared parental pay employers often pay this at the lesser statutory rate only. This means new fathers who take time off work may be paid less than a woman on maternity leave. The question is – is this practice legal?
What is shared parental leave?
Shared Parental Leave (SPL) is a right to share a period of 50 weeks of leave (37 weeks of pay), which is available to eligible parents during the first year after their child is born or placed with them for adoption. The intention is to provide families with greater flexibility when deciding who will take time off work to care for the child during the child's first year with its parents.
Parents can apply to take time off work together or apart, in one continuous period or discontinuously. Our guide to SPL can be found here.
Why might paying different amounts be problematic?
Sex is a protected characteristic under the Equality Act 2010 and fathers have attempted to argue that paying enhanced maternity pay and not enhanced Shared Parental Pay ("ShPP") is discrimination. Fathers have tried to argue that the following types of discrimination are engaged:
Direct discrimination: treating them less favourably because of their gender. This requires them to show they were treated less favourably than someone whose circumstances (other than their gender) are not materially different to their own
Indirect discrimination: being disadvantaged by a provision, criterion or practice (PCP) that applies to everyone but which place men at a particular disadvantage.
A breach of clause 66 of the Equality Act 2010, the sex equality clause: Being given less favourable contractual terms in breach of the sex equality clause read into all contracts of employment so that a woman's contractual terms are no less favourable than a man's and vice versa.
If we offer enhanced maternity pay, do we legally have to offer enhanced shared parental pay?
There has been much legal discussion about whether employers who offer enhanced maternity packages are obliged to match those benefits for anyone taking SPL. Thankfully, a Court of Appeal judgment has provided some long-awaited clarity on the position.
Following the Court of Appeal's judgement in the conjoined cases of Ali v Capita Customer Management Ltd; Hextall v Chief Constable of Leicestershire Police, the answer to this long-debated issue, from a legal perspective, is no.
The Court of Appeal held that the fact both Capita and Leicestershire Police paid their female employees an enhanced maternity package, but did not match this for their male employees who elected to take SPL, was not direct or indirect discrimination, nor a breach of the equal pay sex equality clause.
In Ali, the Court of Appeal considered whether his employer had directly discriminated against him. The correct comparator for a man on SPL in receipt of ShPP was a woman taking SPL; not, as was argued by Mr Ali's lawyers, a woman in receipt of enhanced maternity pay. The Court's reasoning behind this finding was the man could not compare himself to a woman taking maternity leave because their circumstances were materially different. The primary purpose of statutory maternity leave is the health and wellbeing of the pregnant and birth mother and not to facilitate childcare. The Court went on to find numerous differences between SPL and statutory maternity leave: for example, maternity leave is in part compulsory and could begin before the birth of the child, whereas SPL is optional and dependant on the mother giving up statutory maternity leave. When the Court compared Mr Ali with the correct comparator (a woman taking SPL) it found there to be no resulting detriment as they would receive the same amount of pay.
In Hextall, the Court of Appeal held Mr Hextall had not been indirectly discriminated against as it was not the PCP of paying the statutory rate to those taking SPL that caused a disadvantage to men. His true case was that men in his position were disadvantaged by the fact only a birth mother was entitled to statutory and contractual maternity pay. Further, when deciding the correct pool of individuals for comparison purposes, it needed to be made up of those whose circumstances were the same, or not materially different from, Mr Hextall's; accordingly, women taking maternity leave should be excluded from the pool of comparators because they are in a materially different position. It was clear thereafter that the PCP had caused no particular disadvantage to Mr Hextall (he was treated no differently to a woman on SPL) and his claim subsequently failed.
Finally, just to provide a brief comment on Mr Hextall's claim pursuant the sex equality clause. The Court of Appeal held the claim could not succeed because of the exclusion in schedule 7 of the Act, which barred him from relying on the sex equality clause where a claim is based on more favourable terms enjoyed by a woman as a result of pregnancy or childbirth.
The Court of Appeal's findings will provide some reassurance to employers who currently offer an enhanced maternity package, but do not match this for those electing to take SPL.
If we offer enhanced adoption pay, do we legally have to offer enhanced shared parental pay?
The EAT explored this in the case of Price v Powys County Council and held that there is no sex discrimination where an employer pays a man on SPL less than a woman on adoption leave. The reasoning was similar to that in the cases above i.e. the correct comparator to Mr Price was a woman on SPL because there were material differences between Mr Price and women on adoption leave. Under the Council's policies both men and women on SPL were paid the same statutory rate so there was no differential in pay and accordingly the claim failed.
Is there any remaining risk of a discrimination claim?
The cases above are binding on lower courts, none of them has progressed to a higher court on appeal and as they are based on sound legal logic we anticipate that the position will be settled for some time. Employers should however ensure that their policies in respect of each type of leave treat each sex the same – for example paying woman enhanced pay while on SPL but only paying men ShPP would likely be discriminatory.
Are there any benefits to offering enhanced shared parental pay?
Take up of SPL has been low with estimates in the region of only 2-3% of eligible employees using it. The low level of take up is thought to be largely down to the lack of pay available.
Setting aside the legal rights and wrongs it might be that as a business you choose to offer enhanced pay for SPL in order to:
attract and retain talent;
demonstrate that the business recognises the importance of a father in raising a child;
demonstrate that the business places equal value on men and woman in the workplace; and
send a positive message that the business is taking a step towards encouraging a reduction in the gender pay gap in the wider community, as women could be more inclined to return to work sooner.
We can provide you with advice and guidance if you have any concerns about any potentially discriminatory practices or if you would like to review and update your family friendly policies.
If you would like to discuss your family friendly policies, or any other employment matter, please get in touch.