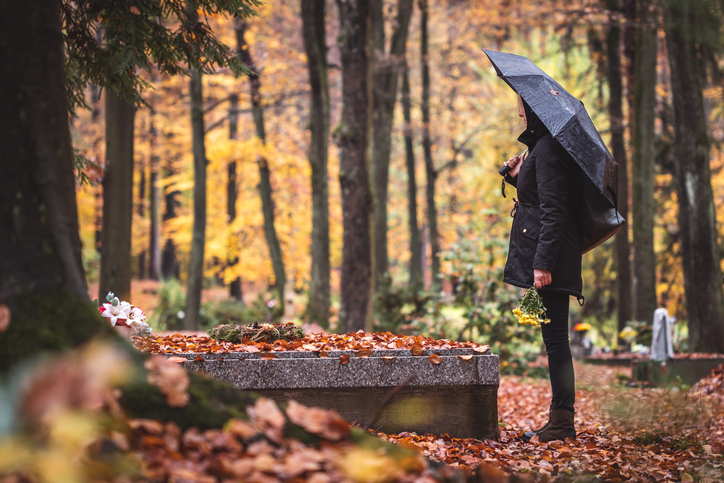 When a person dies without a Will they die Intestate and the Intestacy Rules determine who should benefit from their estate.
Even if a Will was made, an estate can still be distributed in accordance with the Intestacy Rules in certain situations, such as:
when a Will has been revoked because it has been destroyed;
if the deceased marries after making their Will (if the Will was not made in contemplation of marriage) then the effect of the subsequent marriage is to revoke their Will; and
if a Will has failed to comply with the necessary requirements to make a valid Will.
Who inherits under the Intestacy rules?
The Intestacy Rules differ depending on whether the deceased had a surviving spouse and/or children. They currently provide for:-
The entirety of an estate to pass to a surviving spouse if the deceased dies without any children; or

 

If the deceased dies with a surviving spouse and children, the first £250,000 passes to the spouse (together with personal possessions) and anything over this sum is split 50/50. The first 50% also passes to the spouse and the remaining 50% is split between the deceased's children in equal shares; or
If the deceased dies with no surviving spouse but with children then the entirety of the estate is split between the deceased's children in equal shares.
Additional rules apply where there are no surviving spouse and no children.
What are the Intestacy rules for children?
So who is entitled to inherit as a child of the deceased and how do you prove you are an eligible child?
Biological children with the parent included on the birth certificate
This is the most common example and proving parentage for you is normally relatively straight forward as all you need to do is produce a copy of your birth certificate to the Personal Representatives (PRs) of the estate. This is sufficient evidence of parentage for any court so it enables the PRs to include you within the distribution of the estate.
Adopted children with a formal adoption certificate
Proving your entitlement to inherit from the estate is also straight forward as once a formal adoption order is made you become entitled to inherit from your adoptive parent's estate as much as a biological child would (you also lose those inheritance rights from your biological parents' estates). You will simply need to produce a copy of your adoption certificate to the PRs and this will be sufficient evidence of your parentage for them to include you within the distribution of the estate.
Stepchildren
You are not entitled to inherit from your step-parent's estate under the Intestacy Rules. If you wish to inherit from the estate you will therefore need to seek advice about bringing a claim under the Inheritance (Provision for Family & Dependants) Act 1975 ("the 1975 Act"). For further detail on eligible claimants under that Act as a "child of the family" see our article here.
Illegitimate children
Whilst the law no longer makes a distinction between legitimate and illegitimate children in terms of your entitlement to inherit from your parent's estate, being illegitimate does make it more likely that your parent is not included on your birth certificate.
Without evidence of your parentage, you will need to consider taking part in a DNA test to evidence your parentage before the PRs can be satisfied of your entitlement to inherit from the estate. You will need to ensure that the DNA test is undertaken by a reputable and court-approved company and we would recommend that you seek specialist advice upon your options regarding such tests as there are various tests which will be accepted by the Court (and therefore the PRs) if you have uncooperative family members resistant to assisting you with this. For further details of the different kinds of DNA tests which can be used to prove parentage see here.
Parentage disputes
Whilst most children will therefore find proving their parentage straight forward, unfortunately, it is not uncommon for disputes to arise regarding a child's entitlement to inherit from their parent's estate in some cases.
If this happens a declaration of parentage may need to be sought from the Court, with the DNA test results being key evidence in support of that claim together with things like adverse inferences which you can invite the Court to draw from a party's refusal to cooperate with a DNA test (i.e. if they wouldn't give a sample the Court can assume this is because it was considered likely to come back with a positive result).   
These claims can also become necessary when a parent dies with a Will (i.e. not just on Intestacy) if, for example, they have worded their Will to provide for their "children alive at their death" without specifying their names. This would also require the Executors to seek evidence of a child's parentage before they could include them in the distribution of the estate and could result in a case before the Court seeking a declaration of parentage if this cannot be resolved between the parties.
We would always encourage children to seek specialist advice upon their inheritance rights and options to enforce those rights at the earliest possible opportunity once their loved one dies to ensure that all aspects of the law can be used in their favour to assist them in obtaining their rightful inheritance.
If you'd like to know about how to dispute the validity of a Will, please read this article.