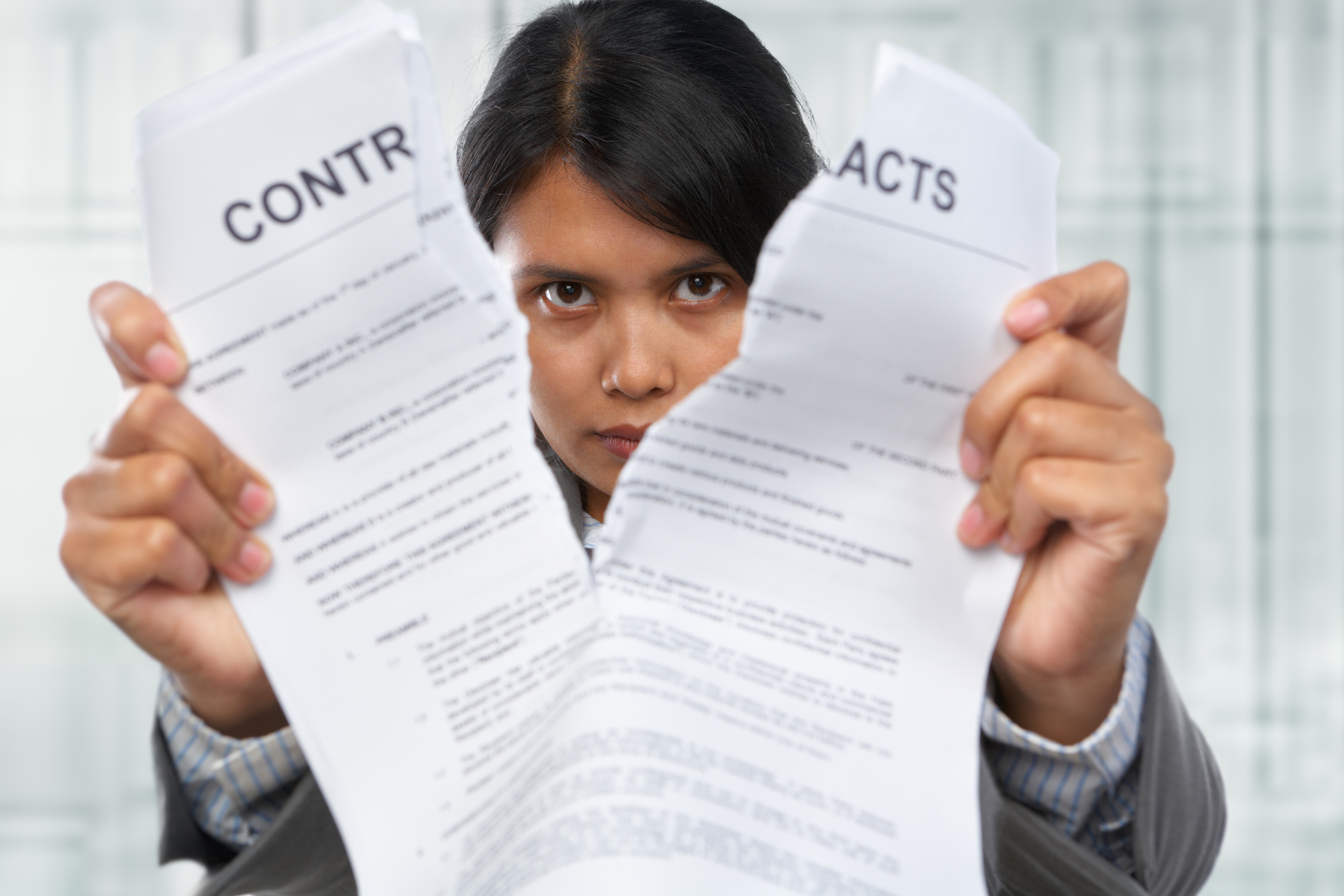 As the Coronavirus pandemic continues, many businesses are still being affected by the restrictions. This article looks at what businesses need to know if they are unable to continue their services and are considering terminating consumer contracts due to Covid-19.
A range of businesses within the hospitality sector and more widely continue to be impacted by the restrictions on gathering and trading, and will be looking to ascertain how risk can best be mitigated in the light of the ongoing restrictions.
As a matter of consumer law, terms and conditions with consumers need to be fair, reasonable, and easy to understand.
"Consumers" will generally include those individuals acting for purposes that are wholly or mainly outside of their business. Therefore, consumers will include those planning weddings, booking holiday accommodation, undertaking organised leisure activities or experiences, and other related activities. The Competition and Markets Authority ("CMA") exercises a range of functions designed to protect the interests of consumers. In the light of these unprecedented times, the CMA has provided some guidance on cancellation and refunds.
Although this guidance is not law, it is taken into account by the CMA when considering enforcement action. CMA guidance on cancellation and refunds is available at this link and in addition there is dedicated assistance for wedding services available here. The purpose of this note is to highlight some of the key messages to take away from the CMA's guidance.
For information on commercial (B2B) contracts and force majeure, please see our previous article here.
What happens if the services cannot go ahead at all?
A contract will be "frustrated" if it cannot go ahead at all; for example if Coronavirus related measures prevent certain activities such as holidays, weddings or other activities from taking place. In these circumstances, where the consumer has paid in advance, the consumer would be entitled to a refund and would not be obliged to make any further payments.
Are there any exceptions to the need to give a full refund?
This will depend on the circumstances.
Sometimes, a consumer will already have received some of the services they have paid for. In those cases, the CMA considers that they should be refunded for services that are not provided, however where they have already received something of value, it is fair that they pay for it.
There may also be circumstances where it would be just for the consumer and the business to share the losses associated with certain irrecoverable costs incurred by the business.
What about ongoing contracts?
Where a consumer receives services on a regular basis in exchange for a regular payment, the consumer will be required to pay for services it has received, but not those it has not.
If a service is suspended, depending on the circumstances, there may be a limited ability to require a consumer to make a modest ongoing payment to cover costs until normal service is resumed, although the consumer will almost certainty have the ability to terminate in the alternative.
Can credits or re-booking be offered as an alternative to a refund?
Generally credits or re-booking can be offered by businesses, although a refund must also be offered and just as easily available.
What about contracts which a business knows it will not be able to provide due to COVID-19?
A business should not seek payments for services it knows it will be unable to provide.
What about contracts that are partly affected?
As lockdown is eased, the services may be able to go ahead, although the consumer's experience may be different. Whether the contract is frustrated will depend on whether the service that can be provided is radically different to what was agreed. If this is the case, the consumer would be likely to be able to cancel and accept a full refund.
If the service can be provided with only minor differences, then the contract would not be frustrated as such, although as the business has not delivered what was offered, this could represent a breach of contract entitling a right to damages. Or, for a sufficiently severe breach, a right to terminate.
In practice, businesses may look to resolve this with consumers by agreeing that there is a partial price decrease, or, if the altered arrangements would materially change what was offered, a right to cancel. Consumers may, in any event, have additional cancellation rights under their contracts, and should not be left in a worse position as a result of any resolution in this manner.
What steps can you take to mitigate against the risks?
The contract terms with the consumer are the first line of defence for most businesses. Businesses may struggle to unilaterally amend contracts that are already entered into. However for new contracts, it is worth considering how Coronavirus related issues can be dealt with in a fair manor.
Businesses should also be aware that consumers are entitled to rely on things that they have been told to them course of the sales process, even if this isn't subsequently included in the contract.
However, it seems to us that there are a number of things businesses can (and should) be considering to mitigate coronavirus-related cancellation risk:
Ensuring that what can actually be offered by the business is clearly outlined, within both the sales process and within the contract, and that the contract itself is clear as to the arrangements around cancellation;
Giving consideration as to the extent and size of operations that are organised so that if things have to be cancelled, it has a lesser impact: for example, if possible a broader range of smaller, lower- cost bookings may spread the risk more as against one or two big contracts; and
Giving consideration as to the extent that which cost risk can be mitigated using the business's own supply chain. For example, if large-scale weddings are likely to be cancelled at short notice, whether equivalent rights of cancellation may be included within contracts with caterers and other sub contractors. It may be that in exchange for agreeing this caterers and other suppliers will look to increase their prices to compensate for the risk, and businesses will need to consider whether this cost can be passed back to the consumer.