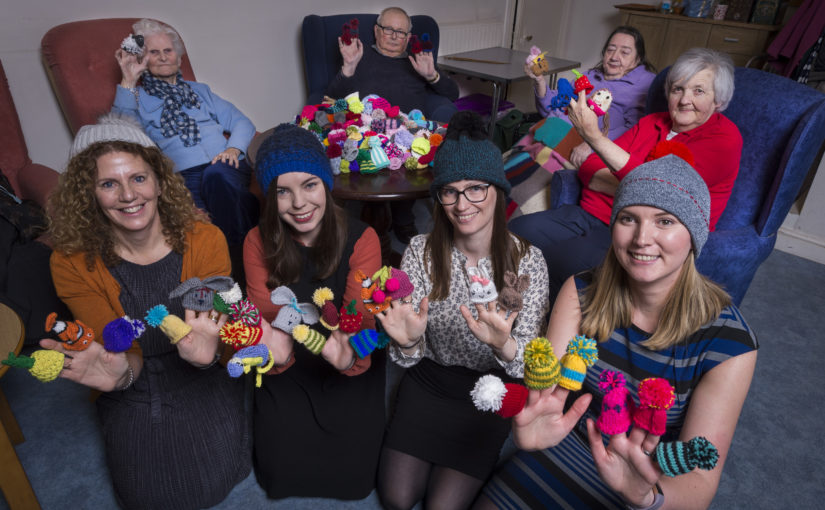 A team of knitters from Stephen Scown has produced 242 hats for its office charity Age UK Exeter's Big Knit campaign.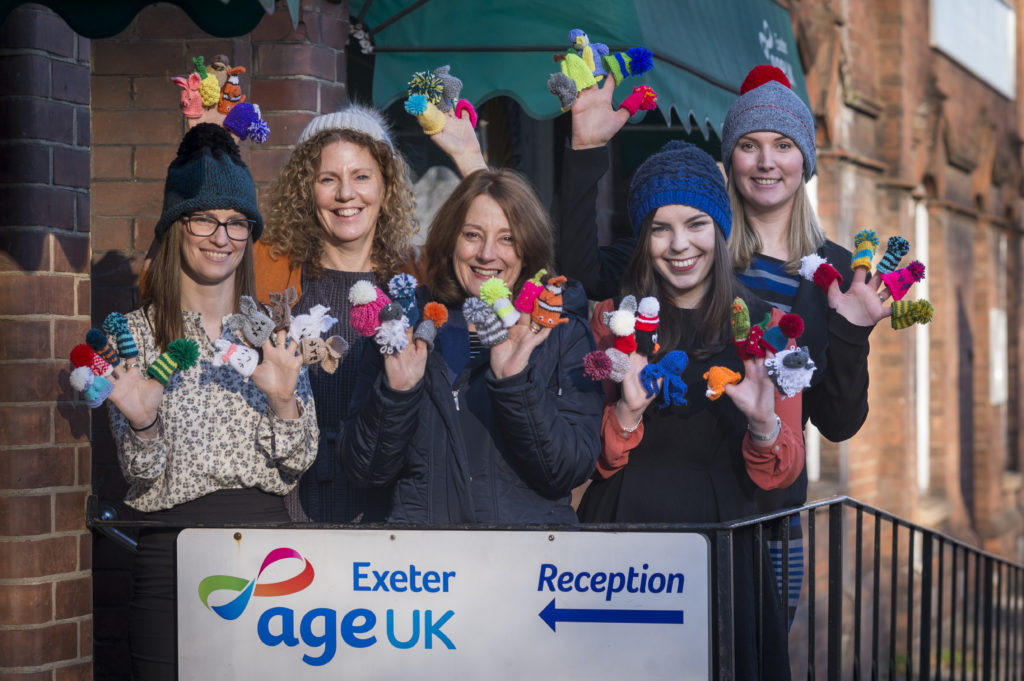 Kate Evans, a trainee solicitor at Stephens Scown set up a knitting club in 2015 when the firm first took part in the Big Knit for Age UK Exeter. The club was so popular that it has become a regular fixture at the firm, with knitters of mixed ability meeting each Wednesday lunch time. This is the second consecutive year the firm has participated in the Big Knit.
Speaking about the campaign Kate said: "We really look forward to our weekly knitting club, which is a chance to get together with friends from different departments in the firm. Some of the group are experienced knitters and others have used it as a chance to learn something new. I am very proud of the club's achievements – we worked really hard to make over 200 hats to help Age UK Exeter reach its ambitious target to collect 6,000 this year."
Kate added: "Knitting provides me with a creative outlet which is completely different to my day job. My mother taught me to knit, who in turn was taught by her mother. My grandmother was sadly diagnosed with Alzheimer's when I was young and eventually lost all interest in knitting. I like to think that by teaching others to knit, I am helping keep her memory alive. This is why I became involved in the Big Knit challenge, to not only spread the knitting bug amongst my colleagues at Stephens Scown (who are now hooked!), but to also help an amazing charity earn some much deserved funds."
Age UK and Innocent's Big Knit campaign for 2017 is encouraging knitters to make a difference by knitting mini hats for the top of Innocent smoothie bottles and 25p from each bottle sale will go straight to the charity, to help it provide support to older people in Exeter.
Martyn Rogers, Director of Age UK Exeter said: "I am bowled over by the skills of the Stephen Scown staff. Some of these hats are a real work of art. We are delighted that Stephens Scown has supported the Big Knit again this year – their efforts really do make a difference, helping us fundraise four our work with older people in Exeter."
Staff from Stephens Scown's Southernhay office chose Age UK Exeter as its office charity in 2015 and since then staff have pulled together to raise money by taking part in a variety of events from fun runs to charity choir performances.