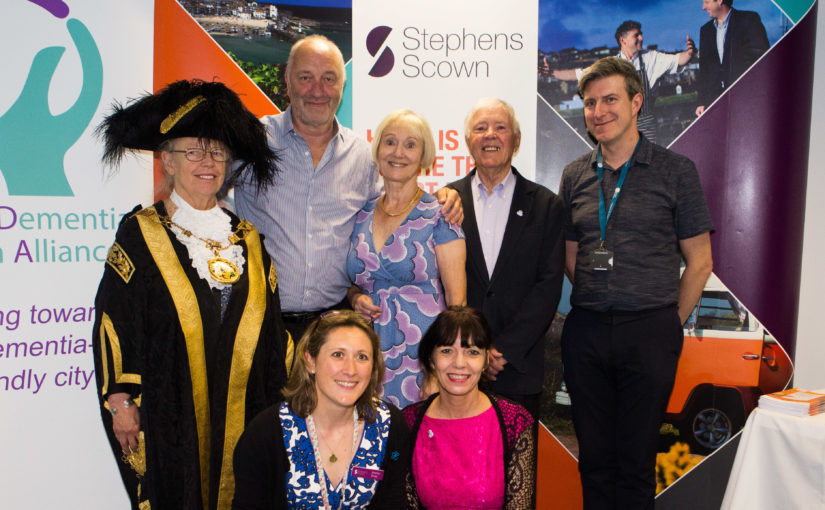 Renowned Private Eye cartoonist Tony Husband joined guests at an event hosted by Exeter Dementia Action Alliance (EDAA), at the premises of one of its members Stephens Scown LLP.
The event was attended by 35 people including the Lord Mayor, EDAA members and local people living with dementia.
Tony Husband read through his book Take Care, Son: My Dad Living With Dementia. The reading was followed by a Q&A which allowed guests to ask questions and tell their own stories about their experiences.
Gina Awad of EDAA said: "I have received such wonderful responses which highlight how open and honest events like these are so pivotal in our work towards a Dementia Friendly community. We were also joined by Sara and Barrie Carless, who are living locally with dementia. This was an important inclusion to our event and everyone was touched by their personal story."
Robert Camp, Stephens Scown's managing partner said: ""This was a truly inspirational event and we were delighted to host the event for EDAA. Tony Husband's talk was insightful and helpful, he talked about his relationship with his father and their journey together. It sparked a lot of discussion in the room with people sharing their own stories."