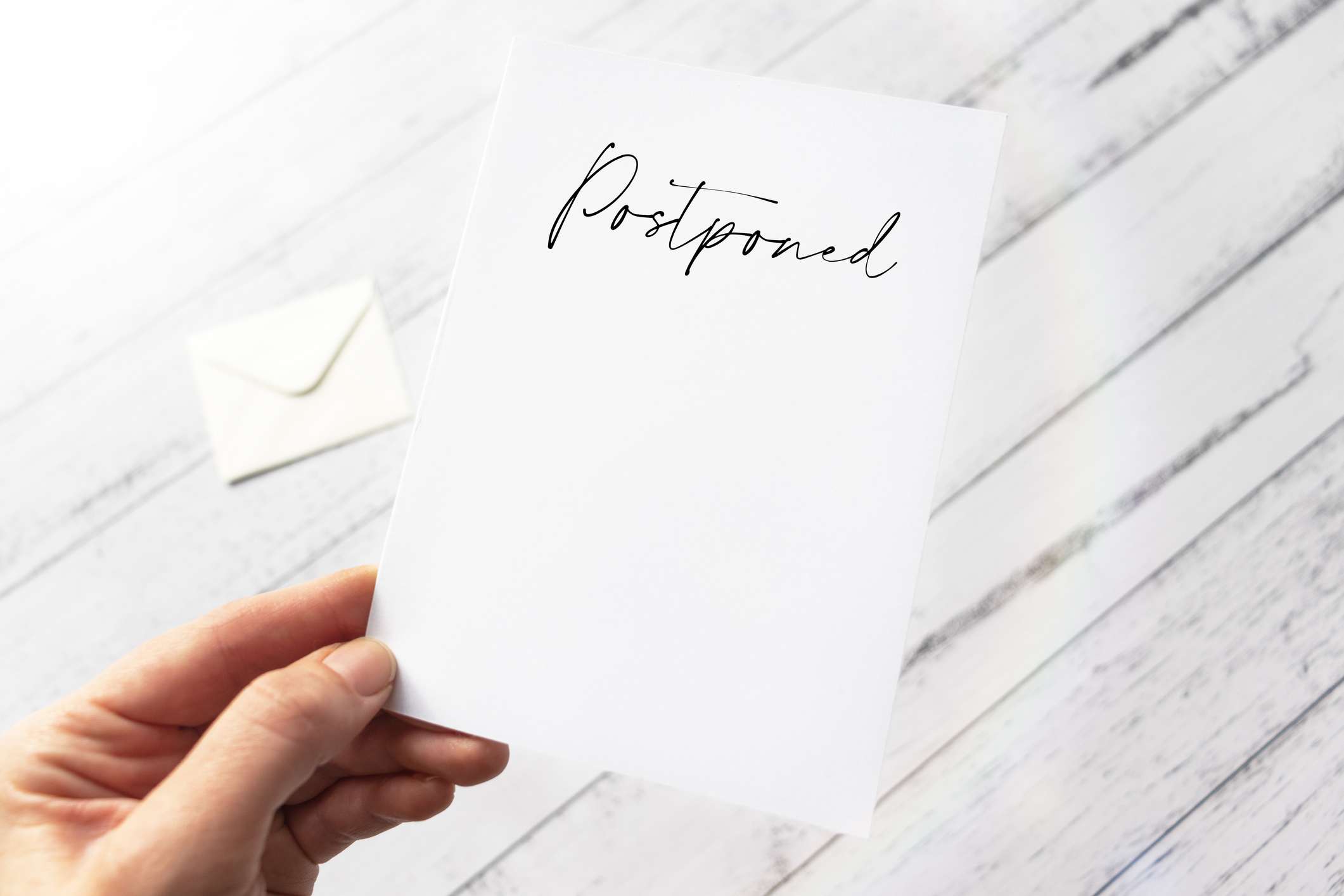 How should businesses respond to customers looking to cancel their wedding booking? With restrictions still in place, we expect wedding cancellations and postponements to continue.
Many couples with weddings booked this summer will have been looking forward to, and planning on, the total lifting of Covid-19 restrictions on 21 June 2021. However, the government's announcement that restrictions are only partially lifted leaves wedding businesses in a difficult position, where larger weddings can go ahead (dependant on the venue) but restrictions will remain (tables of six, table service only, and no dancing inside).
How should businesses and venues respond to wedding cancellations?
The first thing to say, aside from any legal issues, is that how a business responds on an inter-personal level continues to be important. The reputation of your business will be affected by the interactions with your customer concerning cancellation, whether for better or for worse; 'for richer or for poorer', if you will. Take care over the tone of all such conversations and remain pragmatic and commercial.
From a legal perspective, the first step a wedding business should take is to check the terms of the contract with the customer. It may be the case that there are specific provisions that deal with wedding cancellations, and the status of any deposit paid. If so, the terms of the contract should be followed.
Do note that a consumer may be able to rely on the Consumer Rights Act 2015 in arguing that some terms are 'unfair' and therefore cannot be relied on by your business.
In addition, customers may suggest that the contract has been 'frustrated' by the restrictions. Frustration is a legal doctrine that releases parties from the obligations of an agreement where circumstances have rendered the agreement pointless or impossible to perform. Covid-19 has been frustrating in all sorts of ways, and in some cases, it is legally 'frustrating' too!
Guidance from the CMA
The Competition & Markets Authority (CMA) have issued specific guidance in respect of weddings where arrangements need altering to comply with Coronavirus restrictions.
The guidance is not black and white but the important takeaway is that where a 'key element' of the wedding cannot go ahead without breaching the restrictions, then the contract may be considered frustrated, and a refund should be paid.
An example of a key element of the wedding celebration would be the number of guests that can safely and lawfully attend the wedding. If this is radically different from what was agreed, then the agreement may be considered frustrated.
Where the wedding is complying with the restrictions is different (but not radically so) from what was agreed, the CMA suggest that businesses agree a price reduction to fairly reflect the changed plan. This may apply for example where dancing is available outdoors but not indoors.
It will not be easy for wedding businesses to successfully navigate this grey area between heavy restrictions and no restrictions. For expert advice on resolving these kinds of disputes, legal advice should be taken.
If you are concerned about how wedding cancellations could affect your business or would like advice on contracts, please get in touch with us below.