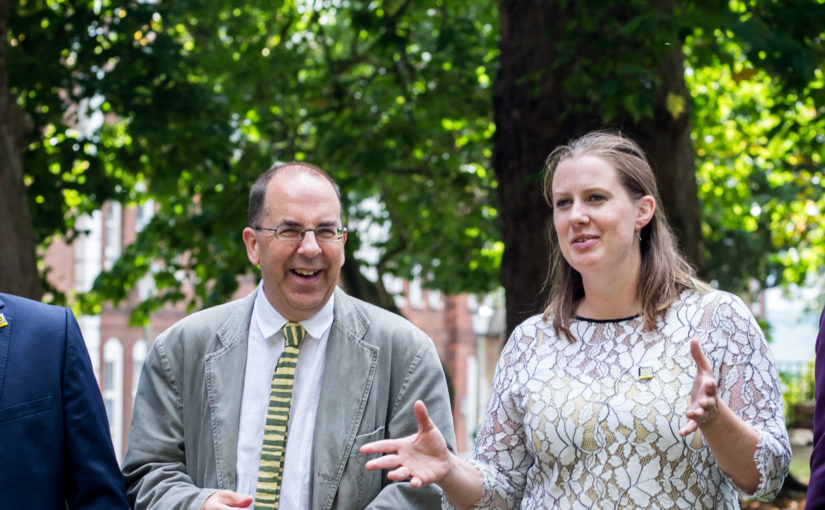 Stephens Scown has made a public commitment to the mental health of its staff. The firm is taking part in the Mindful Employer initiative and has signed the Charter for Employers who are Positive About Mental Health.
The Charter is a voluntary agreement that seeks to support employers working within the spirit of its positive approach. It is one element of the Mindful Employer initiative, which is aimed at increasing awareness of mental health in the workplace and supporting businesses in recruiting and retaining staff.
A wide range of employers from all over the UK are involved in the initiative, which gives businesses and organisations easier access to information, practical support, training, networks and assistance from other employers.
Robert Camp, Stephens Scown's managing partner said: "We recognise that the mental wellbeing of our staff is every bit as important as their physical health. Taking part in the Mindful Employer initiative and signing the Charter is very significant for us. Most of all we want to create a culture where mental health is no longer a taboo, and where we can all talk about the issues that concern us and feel empowered to ask for help when we need it."
Chris Morse is a chartered legal executive in Stephens Scown's employment team. He adds: "Like many others I have suffered from anxiety and depression at times. I spoke to my colleagues about my situation and found so much support and understanding. Talking about my situation and asking for help was a difficult step to take, but my message to others who may be struggling is that it is important to know that you are not alone and that help and support is available. Only by talking about these things can the stigma around mental ill health be beaten."
Richard Frost, who leads the Mindful Employer initiative said: "We are delighted that Stephens Scown has made this public and tangible commitment to the mental wellbeing of its staff. They join hundreds of other employers across the country who are addressing this important issue."
Mindful Employer is a UK-wide initiative run by Workways, part of Devon Partnership NHS Trust – which provides mental health and learning disability services across Devon. More information is available at www.mindfulemployer.net