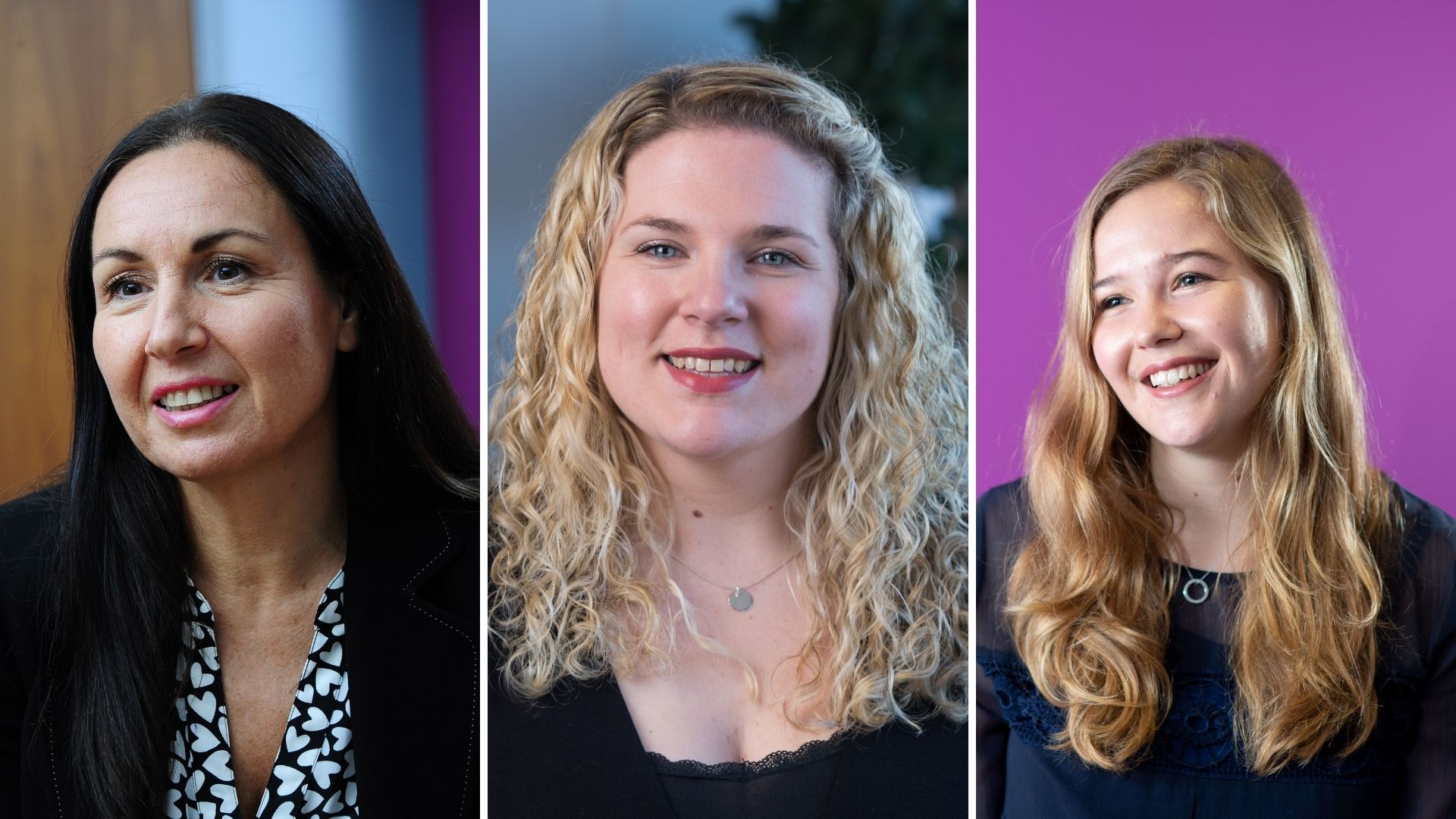 We're proud of our apprenticeships programme and are delighted to share that we have more apprentices than ever before.
In recognition of National Apprenticeships Week 2022, which runs from the 7th to 13th of February, we're celebrating the fact that in the last 12 months, our number of apprentices has doubled. This includes more legal apprentices than ever before.
As the first large UK law firm to become employee-owned, we're a keen advocate of the apprenticeship route to law.
Currently we employ three solicitor apprentices, six Paralegal apprentices, three Chartered Legal Executive apprentices, and one HR apprentice. We are also currently seeking a further two Paralegal apprentices to join our Intellectual Property, IT and Data Protection team. And, thanks to the success of our digital marketing activity, we're also seeking to employ a new Digital Marketing apprentice.
Lead training partner, Hilary Pitts comments: "Legal apprenticeships offer the perfect combination of academic learning with on-the-job training, helping legal apprentices to develop new and critical skills at an early stage of their career. The practical exposure offered by apprenticeships is also invaluable, as it allows individuals to develop client relations and receive hands-on experience.
"In addition, we know from experience how valuable apprenticeships are to the firm, as all our apprentices have brought in fresh ideas and added value, while constantly improving through their training and learning."
Our Apprenticeships
The journey of an apprentice solicitor
For those starting their legal journey from September 2021, the new Solicitors Qualifying Examination (SQE) is a centralised assessment that all individuals must pass to qualify as a solicitor of England and Wales. The solicitor apprenticeship includes SQE training, as well as the assessments, and typically takes 5 to 6 years to complete. At the end, providing apprentices pass the assessment and meet certain character and suitability requirements set out by the Solicitors Regulation Authority (SRA), they can qualify as a solicitor.
Graduate Recruitment and Apprenticeships Officer, Rachael Smith, says: "The solicitor apprenticeship, which has now been available for five years – is helping to make the legal profession more accessible."
Lexie Williams, Stephens Scown's first Solicitor apprentice, who joined the firm in 2019, says: "I chose the apprenticeship route as I loved the concept of studying and working in synthesis. Anyone who has studied law and subsequently become a solicitor, will tell you that the academic side of law is vastly different to the practical. By studying and working at the same time you are able to see clear differences in the practical application of the law, whilst also understanding the key concepts that underpin our daily work."
Lexie adds: "The apprenticeship route is an excellent option because you do not incur any debt. A key barrier to accessing the legal world is the lack of financial support that many aspiring solicitors have; the apprenticeship route removes this barrier as you not only have your law degree and SQE exams paid for, but you also earn a salary too!"
Becoming an apprentice Chartered Legal Executive
The CILEX Professional Qualification (CPQ) is one of the new routes to becoming a specialist lawyer. With practical training and the opportunity to specialise early, Chartered Legal Executive apprentices will be joining the thousands who are already shaping the future of law as a specialist lawyer.
Becky Pickford was first employed at Stephens Scown as a receptionist in 2013, and after 18 months, she joined the Intellectual Property and Information Technology (IP/IT) team as a legal secretary. Within six months, she became a paralegal, and she is now a Chartered Legal Executive Apprentice.
Currently completing her Level 6 Chartered Legal Executive apprenticeship, Becky says: "Having completed my Level 3 qualification completely outside of work, I was initially reluctant to change how I had been studying. However, soon after starting my apprenticeship, it became clear that apprenticeships at Stephens Scown come with great benefits.
"Firstly, 20% of your time at work is allocated to studying and development, meaning that you can train "on the job". I no longer have to dedicate all of my free time to studying and I can use my time at work to put what I've learned into practice."
"The apprenticeship also means that I have more structured support, including a one-to-one tutor who meets with me regularly to make sure I am on track and am not struggling with my workload or study balance. My supervisor at work is also involved in my studies, so I can ensure that I am getting the exposure to work that will help with my development, and my workload is manageable."
"Having studied in a number of ways in the past, I can safely say that it is much easier when you have the support, interaction and feedback that you get through an apprenticeship.
"Once I have completed all my studies I will be a Chartered Legal Executive, and the apprenticeship means that I can continue to build my experience in the area of law I will qualify in to, whilst studying."
If you would like to learn more about our apprenticeships, please get in touch with our Graduate Recruitment and Apprenticeships Officer, Rachael Smith.