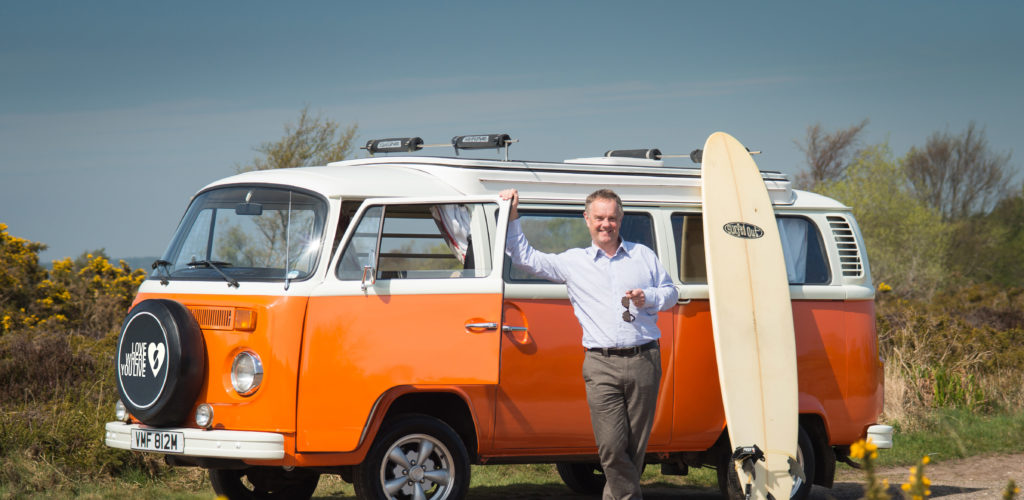 The Cornwall and Isles of Scilly Local Enterprise Partnership (LEP) has appointed Robert Camp, Managing Partner at regional law firm Stephens Scown, to its Board.
The LEP has also confirmed the reappointment of three current directors for a second three-year term.
They are Chair Mark Duddridge, who is a director of Rodda's; Vice-Chair Professor Mark Goodwin, who is Deputy Vice-Chancellor at the University of Exeter; and Emmie Kell, Chief Executive of the Cornwall Museums Partnership.
Sarah Trethowan will be stepping down from the Board later this month. Late last year Sarah sold TRAC Services Limited, the business she founded with her husband Jonathan in 2001.
LEP Chair Mark Duddridge said: "Robert brings a great depth of business experience to the LEP and we very much look forward to working with him. I am pleased too that both Mark and Emmie will continue to serve as non-executive directors, and I look forward to my second term as Chair.
"Thanks also to Sarah for the huge contribution she has made to the LEP as our small business representative, and for her stewardship of our Growth and Skills Hub business advice service, which continues to play a key role supporting business growth across Cornwall and the Isles of Scilly."
Robert Camp has been Managing Partner of Stephens Scown since 2010 and under his stewardship the firm has doubled in size, with turnover of almost £20 million and 300 staff across the South West. The firm has appeared in the Sunday Times 100 Best Companies to Work For for four consecutive years, ranking 33rd in 2018.
Robert said: "The Government has charged LEPs with spearheading economic growth and job creation in their regions and they have a vital role delivering the UK's Industrial Strategy. I'm delighted to be joining the LEP Board to help drive growth and prosperity in Cornwall and the Isles of Scilly."
The 20-strong LEP Board includes 14 representatives from the world of business, education and social enterprise, and four local authority members drawn from Cornwall Council and the Council of the Isles of Scilly.
The LEP's role is to shape and influence economic growth in Cornwall and the Isles of Scilly to help businesses grow and create quality jobs so people realise their potential. Since 2011 the LEP has helped secure over £450 million of public and private investment in Cornwall and the Isles of Scilly.