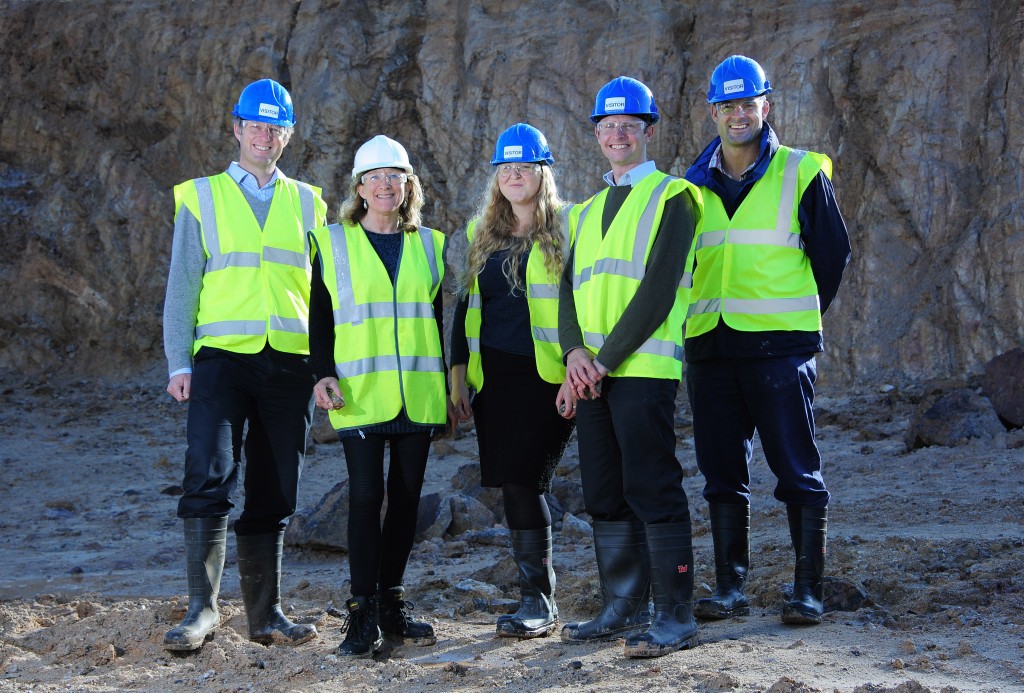 One of the leading law firms in Devon and Cornwall has won two prestigious awards for its work, as well as reaching the shortlist for another national award.
Stephens Scown LLP has won Property Law Firm of the Year and Deal of the Year at the Insider South West Property Awards 2014, which were announced at an event in Bristol on 16 October. The Deal of the Year award was for the firm's work with Wolf Minerals on the development of its Drakelands Mine near Plymouth. The judges called it the "most complicated deal by a country mile".
Stephens Scown has also reached the shortlist for the Planning Awards, again for its work with Wolf Minerals. The Planning Awards are open to businesses across the UK and will be announced at an event in London on 18 November.
Wolf Minerals' Drakelands mine near Plymouth contains the third largest tungsten and tin resource in the world and is the first new metal mine to be developed in the UK in 45 years. It will bring a significant economic boost to the area, creating hundreds of new jobs.
Stephens Scown has a national reputation for its mining and minerals expertise, having represented clients in this sector for more than 70 years.
Robert Camp, Stephens Scown's managing partner said: "We are delighted to be recognised in this way. Our work with Wolf has been extensive and it is fantastic to play a part in such a significant project for our local area, and indeed the whole of the UK. Given the size of the project a number of our staff have been involved over the years, and this industry recognition is thanks to their hard work and dedication."
John Briggs, Wolf Minerals Mineral Planning and Estates Manager, said: "Stephens Scown has been closely involved in many aspects of this project as it has progressed over the past seven years. They have proved their calibre by providing us with pertinent and timely advice and action on a wide range of issues. Their depth of knowledge and understanding, especially of minerals issues, has been reassuring."
Find out more about our property and mining and minerals teams