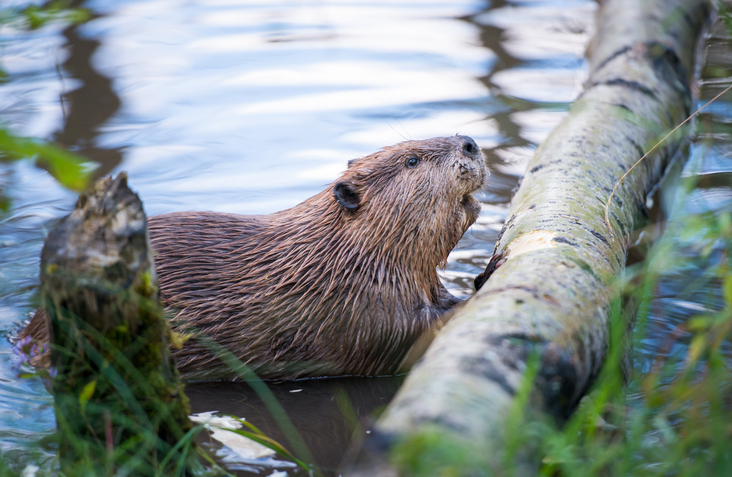 Following the success of the Government's trial re-introduction of beavers on the River Otter, further releases are being considered.
It was announced in August 2020 that the UK Government considered the trial re-introduction of beavers on the River Otter to have been a success.
The Government have as a result issued a consultation concerning its proposed approach to further releases and management of beaver in the wild. That consultation was open until 17 November 2021, the details being available on the Department for Environment Food & Rural Affairs (DEFRA) website here.
Consultation on approach to re-introduction of beavers
No doubt there may be some strong views expressed on either side; for the environmental benefits on the one hand and concerns about the potential adverse impact of the beavers' 'ecosystem engineering' work on the other.
The stopping-up of watercourses and felling of trees, amongst other points, can cause issues. In North America, in some areas where there are thriving beaver colonies, arrangements are made for wildlife rangers to relocate some of their local beaver population as it expands and begins to cause more friction with the local human population.
Whatever your views, there are clear potential implications for landowners and farmers, particularly those who own or border inland lakes and watercourses. It may therefore be worth taking a look at the consultation and its supporting documentation and expressing a view on what is proposed.
Legal implications
From a legal perspective, there are a number of potential implications, including the interaction with the new scheme for subsidising public goods in substitution for the basic payment scheme, where the reintroduction of beaver could fit well with sustainable farming, local nature recovery and landscape scale regeneration.
The detail of that remains to be seen but on the downside there are also, for example, the potential implications for requiring compensation for losses, including localised flooding caused by beaver activity and the loss of timber.
All in all, it is one to watch but it is clear the reintroduction of beavers does fit well with the general direction of Government environmental policy and is therefore likely to become a feature of our landscape in future years.
If you would like to discuss how this may impact you or your property, please get in touch with our Rural team.