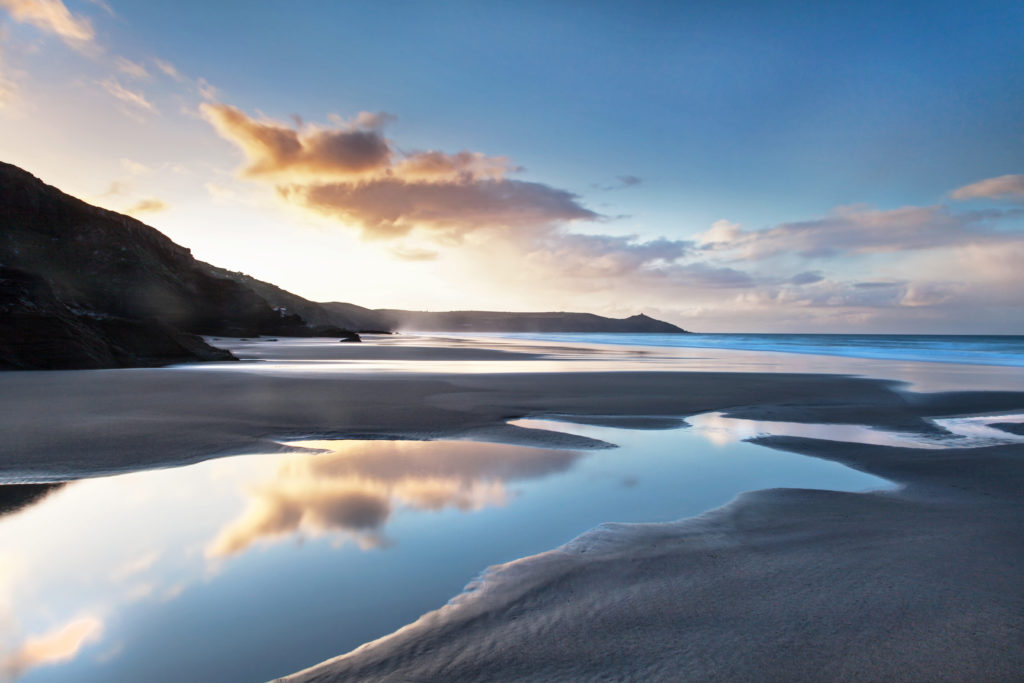 As part of our Park Life guide Robin Barker, CEO of Services for Tourism, a business that specialises in tourism excellence, shares his insights on award winning holiday parks.
There are many facets that make a park award winning. It's not necessarily the park that offers the most lavish facilities or brandishes the latest hi-tech gadgets that win awards. Rather, it's a
park that has been mindful enough to create something that exceeds customers' expectations.
These ideals and expectations usually begin when a prospective visitor looks at a park's web pages. If the website is packed full of appealing imagery, and strong informative content that answers the most likely questions, this will build a level of anticipation and desire. Naturally, the customer will have formed a level of expectation before they arrive at the park.
Most award winning parks have motivating websites, backed up with a strong social media presence. Whatever social media platforms a park decides to use, be it Pinterest, Facebook, Twitter or Instagram; they should do it, and do it well. This will need regular maintenance and should engage people with good conversational content.
On arrival at a holiday park, a visitor's expectations should meet or surpass those that have already been formed in their minds. First impressions matter a lot. Signage to the park and on arrival is a huge factor. If the signs are covered in algae and look dirty, then it could suggest that the rest of the park is unkempt.
The next stage involves the driveway into the park. Is the driveway well maintained or full of potholes? Are the flowers and planting on site looking good? Is there ample parking near the reception?
The first encounter with a member of staff is incredibly important. Crucially, the first interaction should leave the customer feeling valued. Staff should be friendly and welcoming. Ideally, the reception staff should be smiling and maintaining good eye contact.
Nothing should be too much trouble. With an ageing population and growth in three generation groups you need to be accessible and inclusive. This requires a park to adopt creative ways of thinking. For example, customers now expect a strong WiFi signal in their accommodation. Currently, not many parks offer the level of WiFi that is now required. Consumers, and often their children, are becoming more demanding when it comes to their internet usage, so this is a key area for investment.
The practice of sustainable tourism and how a park contributes towards its local community are key factors. Bonus points are gained if a park actively encourages its visitors to recycle their waste or if they use creative ways to make the bin storage area look good, enticing even. These things suggest to what degree a park is interested in sustainability. Strong community ties fare well too. This makes commercial sense as it reinforces the brand with the destination and the businesses in the area. This collective ideal is more likely to entice a visitor to return to an area.
The best way forward for park owners is through ongoing innovation and creativity. Tourism is a sector affected by many external factors, such as fuel costs, exchange rates and the weather. However, a holiday park will remain strong if it continues to invest in its people and in marketing. Tourism never stands still, and nor should a holiday park – keep investing and keep innovating!
Robin has a very broad experience in tourism management, delivery, marketing and consultancy, following six years as head of Direct Marketing for Saga Group, nine years running his own marketing services company, two years at National Maritime Museum Cornwall and five years at South West Tourism. He holds a Fellowship from the Institute of Direct Marketing and from the Tourism Management Institute.  You can contact Robin by email rbarker@services4tourism.co.uk  or visit the website www.services4tourism.co.uk
Read more advice and download our guide to being a successful holiday park