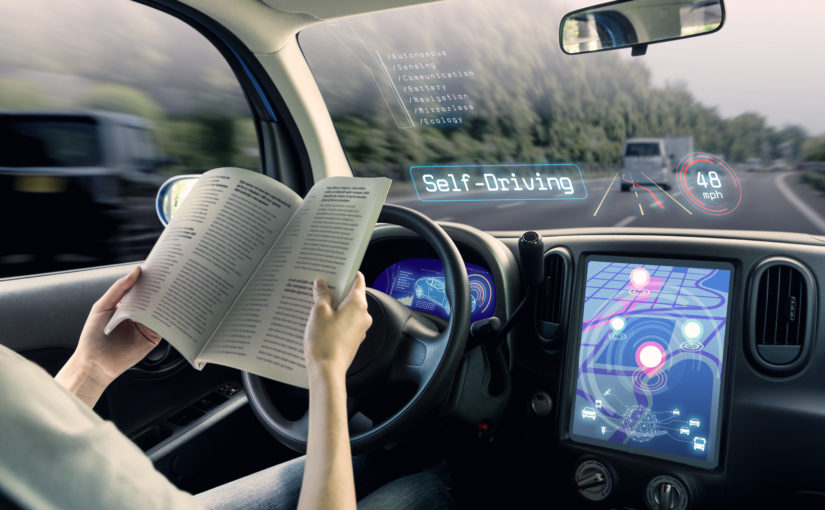 While the hype around autonomous vehicles has largely been focused on Tesla recently, it should not be forgotten that other major car manufacturers such as Volvo, believe that they will be also be able to produce fully autonomous cars by 2018.
Volvo credits itself as a leading authority on autonomous technology. Whilst autonomous vehicles might seem a radical concept to most people, it should be remembered that technology has been taking over the way we drive for the past several years. This has been mainly through the concept of "supervised driving". Although the driver remains in ultimate control of the vehicle, technology has been developed to support the driver in tasks such as parking.
On its website Volvo sets out a timeline of its technical innovations and research undertaken to date, which has enabled it to be confident about their future self-driving vehicles.
In April 2006, a feature was introduced, providing collision warning with brake support. This is designed to assist the driver by detecting an imminent rear end collision, then preparing the brakes for use. 2006 also saw the introduction of adaptive cruise control, allowing the driver to maintain a set distance between their car and the car in front. Lane departure warning was the final feature of the year, where the vehicle alerts the driver if they begin to stray across lane markings.
2007 saw an evolution in collision warning, as the technology introduced auto brake. If an imminent rear end collision was detected, the brakes were automatically applied where necessary.
2008 saw the introduction of a city safety feature. This helps the driver avoid collisions with the car in front, when travelling at low speeds. Infra-red detection is to apply the brakes if necessary.
In 2009 the Start of Safe Road Trains for The Environment ("SARTRE") project began. This was a pioneering project to develop platooning of autonomous cars on highways. The project completed in 2012, with Volvo successfully and safely testing autonomous platooning Volvos on open roads in Spain.
Adaptive cruise control with queue assist was introduced in 2010. This enhanced adaptive cruise control, by working in slow-moving and stationary traffic. Collision warning with full auto brake provided radar and camera driven technology to detect imminent rear end collision, applying full braking power if necessary. Pedestrian detection with full auto brake helps protect drivers and pedestrians on the road by applying full braking power if a collision is imminent.
In 2012 the vehicle was able to recognise road signs and display them on the dash for the driver. It also provided speed warnings, advising on legal limits. The park assist pilot was also introduced in this year, helping the driver park by identifying a suitable space and steering the car into it. The driver retained control of the gears and vehicle speed.
Technology continued to advance with an adaptation to the lane departure warning, through the introduction of lane-keeping aid. The technology assists the driver by steering the car to keep it within the lane.
In 2013 Volvo demonstrated their autonomous parking concept. A driverless self-parking car was controlled by mobile phone without anyone on board. Further advancements to autonomous driving came later in 2013, where the "Drive Me" project was announced. This was the world's first large-scale trial of self-driving cars, which is due to start this year.
Volvo continued to develop its technology with the introduction of Pilot Assist in 2014. This technology combined lane keeping and adaptive cruise control into one function, to keep the car in lane and a set distance from the vehicle in front.
Now we are in 2017, the Drive Me Pilot has launched. This is a large-scale trial of autonomous driving technology which will be carried out by real customers on real roads in Gothenburg. They will be behind the wheel of state-of-the-art Volvo XC90s.
It will be interesting to see the conclusions the Drive Me Pilot reaches once completed. Clearly Volvo is extremely engaged in the concept of autonomous vehicles and has been at the front end of driving enhancement features in its vehicles throughout the past decade.
However, it remains to be seen how successful their fully autonomous vehicle will prove to be. What will be critical is whether they can win over their customer base, to ultimately give up control of their vehicle to technology, whilst on open roads.
Kate is a solicitor at Stephens Scown who champions electric vehicles and alternative fuels. To contact Kate or the energy team, please call 01392 210700 or email energy@stephens-scown.co.uk.