Keith Wright
Partner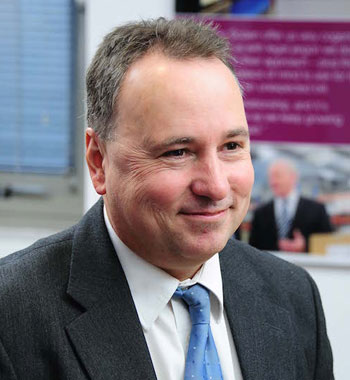 Keith leads the Commercial Property team in Truro.
Qualifying in October 1989 he specialises in commercial landlord and tenant matters, property development and work for specialist rural housing association initiatives.
Keith advises on commercial landlord and tenant, development work for both commercial and residential sites including work for social landlords, owners of large property portfolios and specialises in turnover rent leases.
His work includes:
Putting in place a charge for a portfolio in excess of £120 million
Completing option agreements and subsequent acquisitions of development land
Drafting a unique turnover rent lease
Advising on unusual rent review formulae
Drafting leases for use by community land trusts.
Keith is a member of Clarity, the organisation promoting plain English in legal documents.
Keith's personal testimonials:
Chambers and Partners (2021) – "His knowledge and experience are his strengths. He has a wealth of knowledge that we can utilise and we can always rely on him to help us." "Keith is pragmatic, he gives good advice and he's not risk-averse."
Legal 500 (2021) – The Social Housing team is led by Keith Wright, who has particular know-how in rural housing initiatives.
Chambers and Partners (2020) – advises housing associations on transactions such as shared ownership leases and related management work, offering particular strength in the rural housing market. "He supports his comprehensive legal opinion with pragmatic advice."
Chambers and Partners (2019) – "strong team leader who provides strong analysis and is very communicative and accessible."
Chambers and Partners (2018) – "always approachable and willing to help, and will go above and beyond the instructions if needed."
Chambers and Partners (2017) – state that "he will go down an innovative route if he needs to, and isn't afraid to look at things in a different way."
Chambers and Partners (2016) – Keith is lauded by clients for his "pragmatic and simplified approach," as well as his "availability and responsiveness".
Legal 500 (2017) – Recommended Lawyer.
Outside the office, Keith enjoys playing golf, spending time with his family and skiing.