Jess Lewis
Paralegal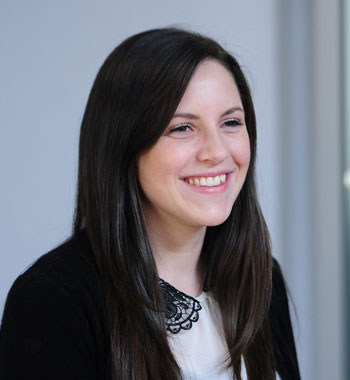 Jess is a paralegal in our Real Estate team based in Truro. Jess joined Stephens Scown in December 2015 and is part of the Social Housing sub-team.
Within the Social Housing sub-team, Jess and Lydia Dismore work together as a team to provide a top quality service to a number of Registered Providers as well as other clients. Together they deal with most aspects of social housing conveyancing, particularly new build open market and shared ownership plot sales, staircasing, share resales, buy backs, lease extensions, enfranchisements and old stock property disposals. They also assist other members of the team with a variety of residential and commercial transactions.
Jess has a degree in Psychology with Criminology and Criminal Justice Studies from Plymouth University and is in the process of obtaining her CILEx qualifications.
Jess' personal testimonials:
"We have a fantastic relationship with the paralegals within the social housing team and consider them to also be part of our team and crucial to delivering affordable home ownership to those that are in need within the county. The team are extremely dedicated and passionate about their role which is evident from their timely way in which progress transactions and from their communication throughout. We use the social housing team for all of our first trance shared ownership sales, shared ownership resales, staircasing transactions, Right to Buy sales and asset disposals. The paralegals are extremely proactive in their approach, which in turn keeps transaction times low. The team are always on hand to discuss any issues that may arise and are always willing to tackle these head on. Our shared ownership and disposals programmes have both grown significantly within the past 5 years. This simply would have been unachievable without the commitment and dedication of the paralegals within the social housing team."
Darren Taylor-Browning, Sales & Marketing Manager for Coastline, October 2021
Outside of work Jess enjoys listening to podcasts whilst jogging and exploring the coastal paths of Cornwall.