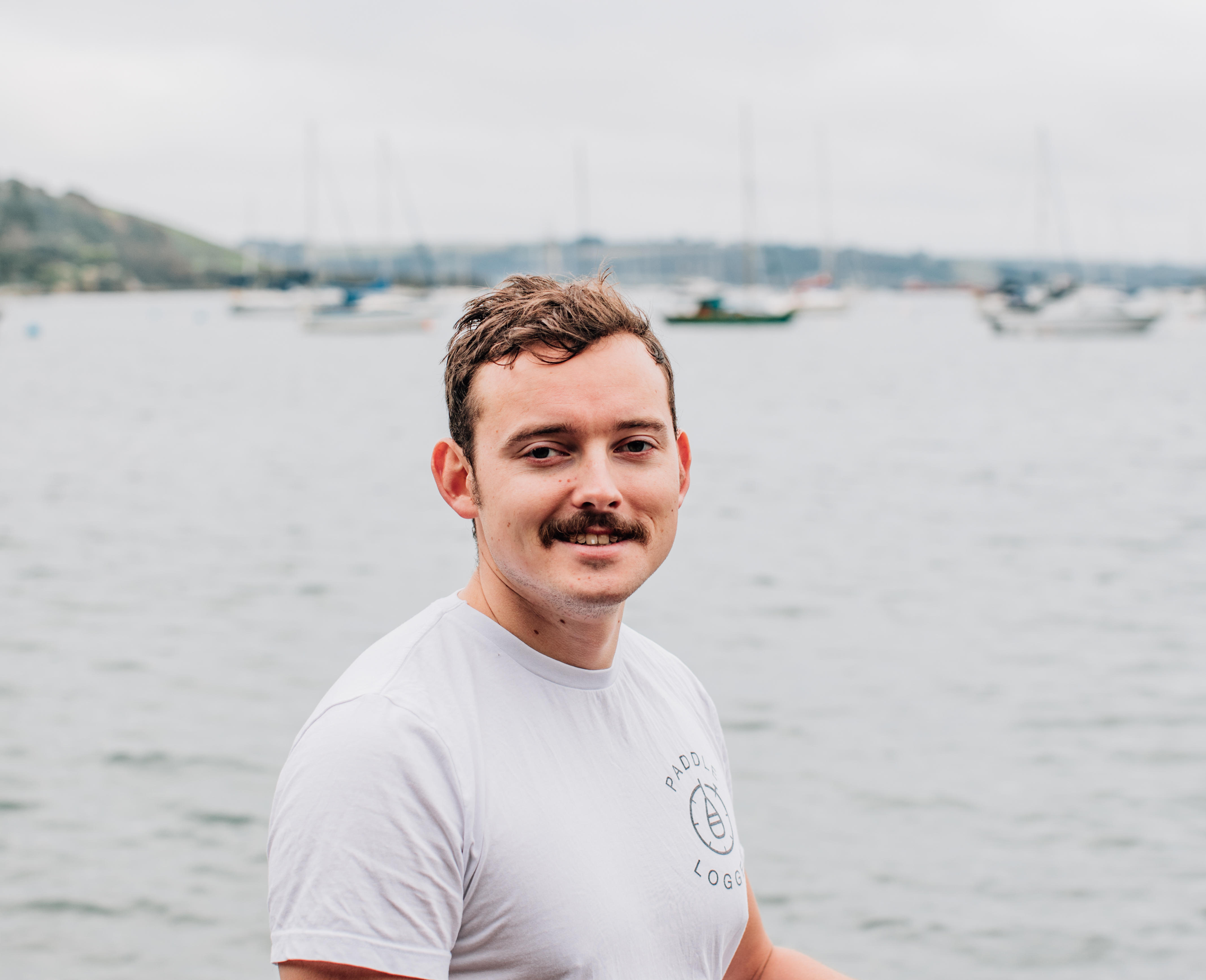 Sometimes the best business ideas come when you spot a gap in the market. That was the case for entrepreneur David Walker who wanted to track his trips out on his stand up paddle board, but realised there was no software or app on the market which could do it.
For land-based sports like running and cycling several apps are well established. But before Paddle Logger there was nothing similar for paddle sports.
David has sought advice on intellectual property and data protection from Stephens Scown. We caught up with him to hear about what makes Paddle Logger special and his exciting plans for the business.
How does Paddle Logger work?
The app allows paddle sports enthusiasts to track their progress after a session on the water. It can be used for a variety of sports from canoeing to dragon boating, but the two most popular at the moment are kayaking and stand up paddle boarding.
The app uses the GPS tracker in any smartphone, so does not require Wi-Fi connection or phone reception.
Our aim is to create zero friction and ensure that Paddle Logger is quick and simple to use so that paddlers are not distracted. The app itself is very clean and simple. The buttons are deliberately large so that paddlers with cold hands won't have any trouble using them!
The user simply presses a button when they start their session, then safely stows their device and gets on with enjoying their time on the water. After their session they can review their stats, track their progress and share their data with friends. The app can integrate with other fitness trackers including Apple health. It is the only paddle app built for Apple Watch.
We also offer a subscription service which unlocks more features including our PiT (paddler in trouble) safety feature.
Tell us more about PiT (paddler in trouble) and the app's safety features
Again, this is simple to use. Users add their emergency contacts to the app, then at the start of their session update their estimated journey time. Fifteen minutes before that time is up the app will ask if the user wants to extend their session. They will have several prompts and if they don't respond and their trip time is exceeded the app will automatically send a message to their emergency contacts, with a link to the paddler's route and last known location.
Safety can be a bit of a hassle and a chore and a lot of work needs to be done to change the narrative around the safety of paddle sports. We want to be part of that and ensure using a safety app like ours will become second nature.
You are a global business. Where do most of your customers come from?
The majority of our business – almost 70% – comes from the USA. Our UK customer base is growing and this is something we are keen to develop further. We are a niche market, so we are not going for millions of users, but we want to be the go to app for people who are into paddle sports.
What is next for Paddle Logger?
We are planning to add new features such as integrating with heart rate monitors and enhancements like tracking two journeys together. Our objective is always to boost our feature list, but without compromising the simplicity of the app.
What do you like best about being based in Cornwall?
Cornwall has thriving marine and technology sectors, so it is a perfect place for us. Our app relies on satellite technology, so it is exciting to be based here as we look forward to horizontal launch satellites at Spaceport Cornwall in the next few years. We are based in Falmouth, which is ideal for us as we are surrounded by great design and digital agencies – everything we need is right here.
One of our intellectual property experts recently helped you. How did you find working with her?
Kathryn has the patience of a saint! I'm not a technical expert but my business partner Lewis is, so on the one hand I'm looking for the big picture and on the other Lewis wants every single detail. Kathryn was brilliant at explaining what we needed to do and why it was important.
We were looking for a law firm that could advise us on both intellectual property and data protection, which not all firms can do. I'd seen Kathryn give a presentation on these areas of law and felt she really knew her stuff. When Kathryn met with us in person we were really impressed with her knowledge of both intellectual property and data protection. We want our customers to trust us with their data, so we had to ensure we got it right from the start. With Kathryn's help we have been able to do that.
What is your favourite place to go stand up paddle boarding?
You can't go wrong in Cornwall; there are so many brilliant places to paddle. I took part in the Celtic Cup race from Carbis Bay to St Ives recently and that was brilliant.
When I'm at my desk my view is out over Falmouth Bay. I can walk out of my door, pick up my board and be on the water in minutes. If I need to meet with someone across the Bay, I can paddle there. There is something really magical about that.
The Paddle Logger app has recently won SUP Connect's Gear of the Year Award in the Accessory category. For more information on Paddle Logger, go to https://paddlelogger.com/