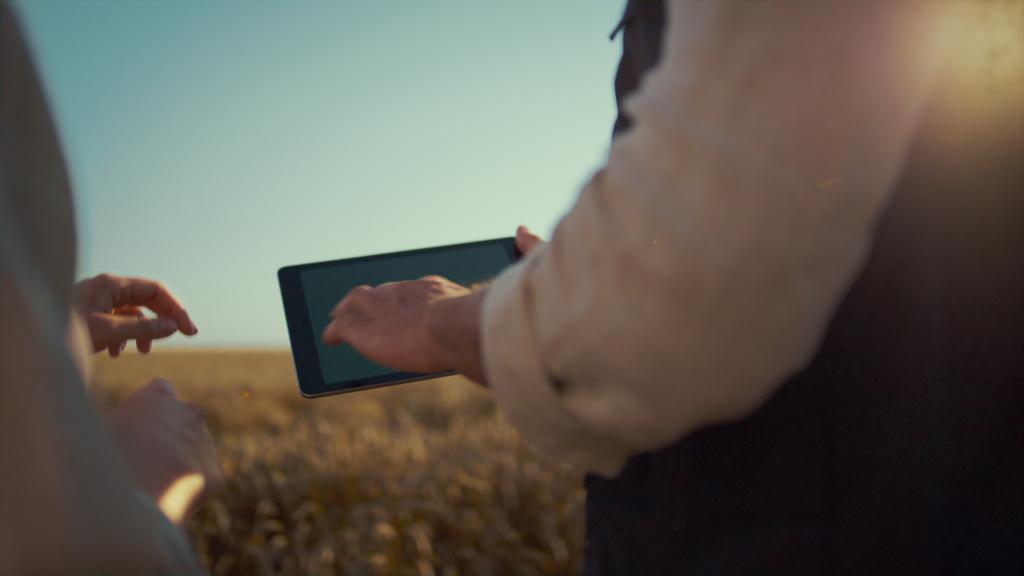 There have been many exciting developments in the agri-tech sector in recent years, from artificial intelligence to the use of drones, and there is great potential for further innovation.
As the sector continues to grow with new technologies on the rise, what do businesses operating in the agri-tech industry need to consider? In this article we cover some of the key questions to ask.
1. How can I protect my new technologies and innovations?
If you are creating new technologies and innovations, it is important to consider the intellectual property (IP) rights that may be available to help protect your inventions – the agri-tech sector is no exception.
Some IP rights arise automatically, whereas others need to be registered in order to exist. Below, we have set out some examples of intellectual property protection.
Copyright
An "idea" or a concept alone is not capable of intellectual property right protection; it is the expression of the idea of concept that may be capable of copyright protection, if certain requirements are met.
Copyright arises automatically and can protect works such as written materials, music, design drawings, computer programs and art.
There is no means of registering copyright in the UK, however, there are strategies you can use to strengthen your copyright protections and preserve confidentiality. Copyright protection can make up part of your IP rights portfolio.
Database Rights
Database rights are a subset of copyright; a database is a collection of independent works, data or other materials arranged in a systematic or methodical way and individually accessible by electronic or other means. Database right lasts for fifteen years from the end of the calendar year in which the making of the database was completed. Each time there is a substantial change to the contents of the database, the amended database is likely to qualify for a new fifteen year term.
In a legal environment where attaching intellectual property rights to data is challenging, trade secrecy is emerging as the most likely right, especially in a more digitally connected, AI enabled world. This is because the area of trade secrecy is relatively structured and harmonised and interoperates with national (common or equitable) laws of confidence.
Design Rights
There is also the possibility of applying for a registered design right in the UK if certain criteria is met – this again is limited to the appearance of the invention (not the methodology or functionality).
Owners of registered design rights can prevent others from making, offering, putting on the market, importing, exporting, using or stocking a product to which the registered design applies.
For registered design right to apply, the design must be new and have individual character.
There is also the possibility of unregistered design rights for purely functional products if certain criteria is met.
Trade Marks
Registered trade marks are a cost-effective way to ensure you gain a monopoly right over the name of your products in the sectors and locations in which you operate. Trade mark protection also helps differentiate your products from others in the market.
Having trade mark registration for your brand name and/or logo enables you to prevent third parties from using the same or similar brand name and/logos in relation to the goods or services you provide (so long as you have the correct classes covered in your registration).
You should consider applying for trade marks for your business name and logo, as well as features of any product/service lines. The trade mark system works on a first to file basis, and therefore timing is key if you want to protect your brand name and/or logos.
Patents
Patents protect how an invention (or some part of it) works. Broadly, patent applications can be made for inventions which meet the following criteria:-
are new or novel;
have an inventive step that is not obvious to someone with relative knowledge, skill and experience in the subject; and
are capable of being made or used in some kind of industry.
Patent protection is not always suitable – or possible. For example, ways of doing business, simply presenting information, scientific theories and certain computer programs are not capable of protection.
Patents publish to the world at large how your invention works and therefore many businesses opt for an alternative route to protect their invention's functionality. For example, by way of trade secrecy and routinely using robust non-disclosure agreements.
If you are considering patent protection, it is important to seek specialist legal advice from a patent attorney early on. Making your invention public or disclosing it to a third party without a non-disclosure agreement (NDA) in place will take patentability off the table.
2. How can we protect our technology when commercialising it?
Licensing
Licensing can be a great way to expand the reach of your technology and access markets that you may not have the resources to access.
Licensing of your technology occurs where you as the owner of the intellectual property (the licensor) allow another company (the licensee) to use, modify and/or resell the technology you have developed in return for compensation (such as a lump sum payment, royalties based on usage and/or the right to use the licensee's technology).
The way you decide to licence your technology and the respective compensation will depend on your business and commercial considerations. It is important to have a suitable licencing agreement in place with the other company that accurately reflects how you decide to licence the product.
NDAs
Making sure that you have a non-disclosure agreement in place before disclosing your technology and/or conducting demos for clients is imperative to safeguard your commercially sensitive information.
3. What about working with third parties to develop the technology?
NDAs
When companies decide to work together on developing technology it is important that confidential information shared between the parties is protected right from the start.
You should carefully consider who you are going to work with and ensure there is a clear agreement in place. As part of this you should consider entering into an NDA prior to discussing any of your technology.
IP Agreements
Making sure that you have a fit for purpose agreement in place to deal with the ownership of any IP output is fundamental – whether it's software development, content creation or a collaborative project, it is key to make sure that you have the necessary rights to use the IP generated from the relationship.
4. Where does data protection come into it?
The UK GDPR and wider data protection regime requires you to put in place appropriate technical and organisational measures to implement the data protection principles set out in the regulations and safeguard individual rights.
It is important you consider data protection and privacy issues along with the requirements under the data protection regime when developing any new technology which processes personal data, to ensure you are complying with the law and have adequate security and policies in place.
If you are developing new technologies and innovations in the agricultural sector, you should be aware of the above key considerations and ensure your business' IP is protected.
Our Intellectual Property, Data Protection and Technology team at Stephens Scown has extensive experience in assisting clients with identifying and where necessary, obtaining IP protection, licensing agreements, NDAs, and compliance with data protection requirements.