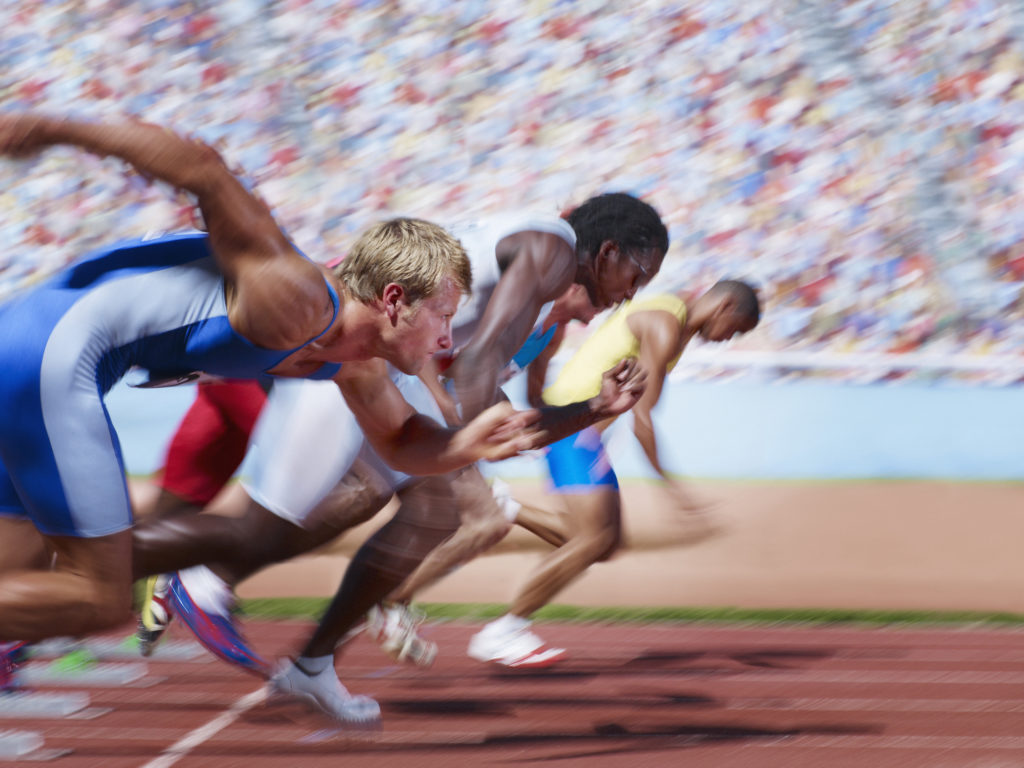 The Exeter Business Games (organised by Bigwave Media) are a series of mini-competitions that run throughout May to June, the participants being any Exeter-based business who fancy their chances. The Games include bowling, Clip and Climb, and a pub quiz to name a few – and they provide a great opportunity to get to know other local businesses through (mostly!) healthy competition. 
Internally the games are co-ordinated by Stephens Scown's Exeter Professionals (a group of staff members who are under five years qualified), but anyone in the Firm is able to enter the games should they feel drawn to one of the six events on offer. Partners, associates and support staff all got involved this year. As a trainee solicitor myself I know how important it is to hone your networking skills, and the fun and relaxed environment of the Games provides a great environment to develop these skills. 
Being one of the taller trainees I found myself being volunteered for the Clip and Climb (though I don't think height made much difference for most of the climbs, some of which were very hard!). We were a well prepared climbing team, having undertaken a practice climb a few weeks before the competition. However – this ultimately made very little difference to our performance on the night but we had a great time racing up and down everything Clip and Climb had to throw at us. We ended the evening enjoying a few drinks in Exeter Quay with the other teams and making the most of the networking opportunity.
Alongside climbing, a mini-Olympics event and a bell-boat race were also on offer. Elizabeth Ferguson, a trainee in our Dispute Resolution Team, took part in both these events and said of the Mini-Olympics that she "enjoyed the variety of challenges in the event, including a netball hoop shoot-out and a medicine ball throw. Each person in the team was suited to a challenge because we all had different strengths and, as a result, we worked well together." Asked about the healthy competition during the event, she explained that "each team was paired up with another in direct competition. This was good because it encouraged you to do your best to try and beat the other team. We were paired up with the Environment Agency, and, although we were competing against each other, we gave each other encouragement and support throughout."
The Bell Boat Race was seemingly the stand out event of the Games for Elizabeth. "The atmosphere on the night was great. The added bonus being that the sun was out!" Each team got two attempts to race on the course throughout the night and in the first race Stephens Scown achieved a time of 1 minute 4 seconds – at that point being placed 4th overall. The team did not race again until the end of the evening at around 9.30pm. By this time, Elizabeth says, "we had slipped down to 9th place." That did not seem to stop them though as despite the fact that they may have been tired they definitely gave it their all. "We achieved a time of 58 seconds and slid in to 2nd place in the event. Everyone was on a high and we ended the night a stronger team."   
Joe Bryon-Edmond, a first year trainee in our Family Team, also took part in the mini-Olympics and the Bell Boat Race. Of the mini-Olympics, he said that "it's a different kind of networking event, even compared to the usual sporting events. People seemed to interact a lot more on a personal level which made the whole thing an enjoyable and sociable time.. It brought together a lot of different businesses, some of which we wouldn't usually get a chance to network with". Asked whether he learned anything new from the events, Joe said that he is now fully aware "that Stephens Scown can put together an incredible dragon boat crew."
As we crossed the finish line having completed all of the events (and reached the charity donation total which gave us some additional points), Stephens Scown placed in the top 10, finishing in 9th place overall. We're definitely looking forward to next year's games where we can look to better our score and get to know even more people from local businesses.