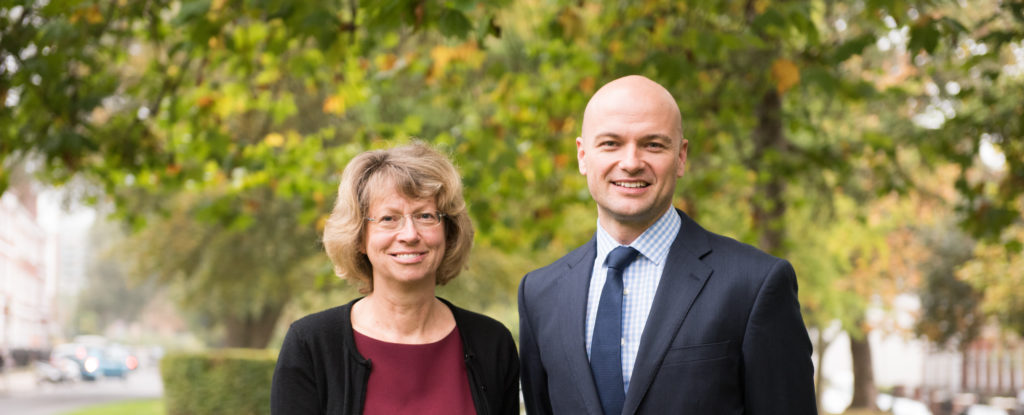 Two divorce lawyers from Stephens Scown are featured on an independent list of some of the best advisors in private wealth management in the world.
Liz Allen, head of the family law team at Stephens Scown LLP, has been selected to appear in the Honours section of the 2017 edition of the 'Citywealth Leaders List', for the 9th consecutive year. Liz also features in the 'Power Women' list. Andrew Barton, partner in the family team at Stephens Scown is also included in the Citywealth Leaders List for the first time. They are the only lawyers from Devon and Cornwall to be included.
The Citywealth Leaders List is compiled through the recommendation of industry peers, clients and other organisations and is distributed to advisors in private wealth management around the world later this summer.
Stephens Scown's managing partner Robert Camp said: "Although everyone's circumstances are different, the clients of our family team are often at one of the lowest and most difficult times in their lives: the future can seem frightening and unknown, and it's our role to help them to put the pieces back together. As well as a fantastic legal knowledge Liz and Andrew both care deeply about their clients. Recognition on an international scale like this is well deserved for them both."
One of the comments about Liz in the guide reads: "I am very familiar with the extraordinary support Liz is able to provide to her clients on many levels. She has an excellent grasp of the law, but also a pragmatic and commercial approach to her work, looking for solutions and not afraid to give honest and objective advice, while fighting her client's corner vigorously."
A client describes Andrew Barton as: "Calm, incisive and responsive, Andrew is representing me through my increasingly toxic divorce with sound, clear advice. His straightforward manner and ability to identify the salient points bring a breath of fresh air."
To contact our family law team, please call 01392 210700 or email family.exeter@stephens-scown.co.uk