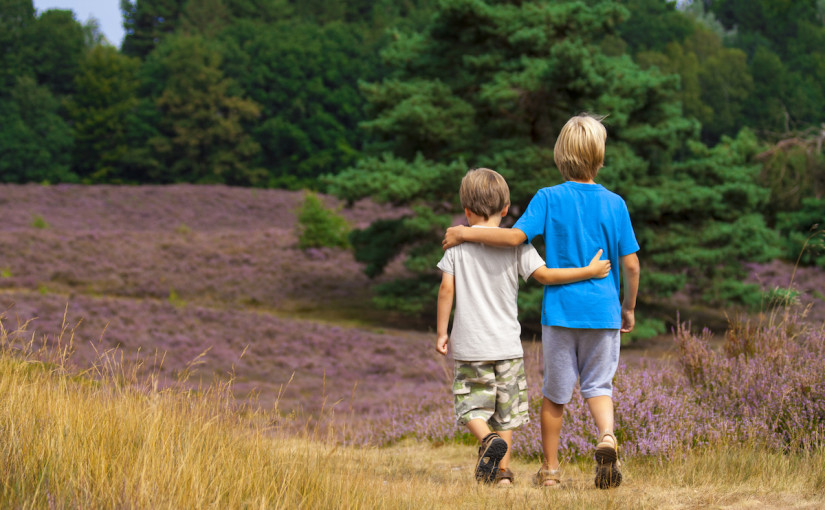 In the UK we have truly international families. In 2016 alone 15,878 births (2.3% of total births in England and Wales) were to mothers born in another EU state and a UK-born father. And a further 1.3% of births were to a UK-born mother and an EU born father. This is reflected in the work of our family team, where we have seen an increase in the number of family disputes and relationship breakdowns with an international element.
Brexit clearly brings a lot of uncertainty about what will happen in these kind of family law cases. Much of the debate about Brexit has centred on the impact on our economy, but here we are talking about people's lives and children's futures. For that reason we are encouraged by a new report that puts the needs of children front and centre.
But what happens when we leave Europe?
 The Children's Society and Barnardo's, amongst other groups of experts across the UK have formed a coalition and published a report about the implications of Brexit on children and young people.  The "Brexit and Children" coalition within their Making Brexit Work for Children report stresses that following Brexit, domestic law should ensure that all of the existing protections in place for children and their rights in current EU legislative framework, are kept.  This comprises a myriad of issues that include migration, asylum, child protection and safety, and cross-border breakdown.
The needs of children and young people should be considered
A number of the headlines within the report suggest that when considering the settlement status of EU nationals, the needs of children and young people should be considered and they should also be able to apply for settled status in their own right.
The report recommends a strategy to continue the sharing of intelligence, training, security and research to help protect children, and also encourages the Government to guarantee that a shared prosperity fund continues to fund projects that support children and young people in the future.  Furthermore, it proposes that the UK should continue to be part of the EU family framework that regulates cross border family law cases to offer the best protection for children's rights.
The full report can be found at Making Brexit work for children.
International family law
The family courts regularly deal with cases where the family make-up is international, multi-cultural and spans various jurisdictions, often involving children and parents with dual citizenship.  Brexit clearly brings with it a great deal of uncertainty but the report represents encouraging signs that the interests of children must not be forgotten, and indeed must be prioritised in an ever changing political climate across Europe and beyond.
If your family is international and you think you may need legal advice, it is important to seek that advice early.
If you are experiencing problems with the arrangements for your children, or would just like to find out more information about the issues raised above, please contact us.  Ed Bidder works in our  family law team.  The team has a wealth of experience and offers advice on all children issues, including offering legal aid.  Please call 01392 210700 or email enquries@stephens-scown.co.uk for further information.