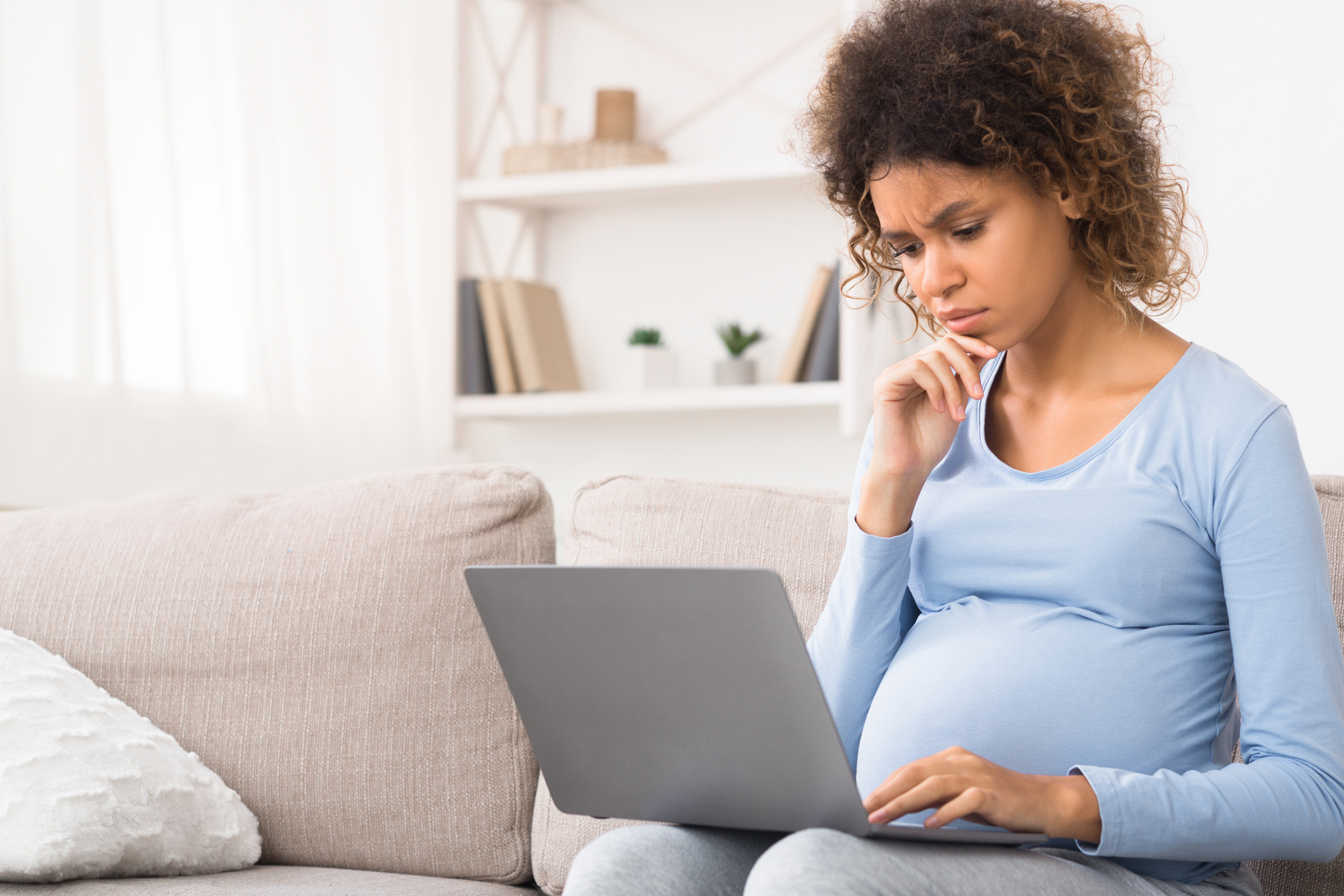 As Employment lawyers, pregnancy and maternity discrimination is possibly the most common form of discrimination we come across.
There are some familiar themes which appear in cases. This article covers some of those themes and provides suggestions for how employers can be more supportive and fair.
Red flags of pregnancy and maternity discrimination
Upon informing the company of the pregnancy, some common symptoms of an organisation that needs help are:
the employee announcing her pregnancy followed by marginalisation, an airbrushing out of her role and the loss of prestigious responsibilities which are diverted to colleagues;
the pregnant employee is less likely to be considered a credible candidate for vacancies;
a reduction in inclusion and communication from managers and some colleagues;
less invitations to social events;
fewer consultative and informative emails in relation to business opportunities and almost no emails seeking input into future business plans;
attitudes towards the pregnant woman changing such that she feels like she is less valued and almost like a temporary worker or a secondee, akin to being in her notice period;
in some notable cases, women have organised their activities and handovers so that others can hold their place, or alternatively that the business can continue much as normal with her responsibilities spread amongst those with the right skillsets to take on parts of her work to be able to hand them back to her on her return;
upon notifying her return on a set date, hasty consultations take place whereby communications, largely absent during the previous 6 to 12 months, are condensed into two or three weeks with the ominous responses that the business has changed, the role has changed, and either it is an entirely different role, or it has disappeared (frequently, the employee is offered a role which is reduced in scope, status or pay and prospects); and
a redundancy situation affecting only her role.
It is worth bearing in mind that it is not only men, but also women that can be the perpetrators or collaborators of this discrimination. Women managers who have managed to climb the greasy pole can on occasion be notably willing to keep the pole very greasy below them or at best do not do enough to initiate positive change.
Another difficulty can be where colleagues who take up responsibilities from a pregnant employee as she commences her maternity leave, then fight to retain prestigious elements that they have inherited and divest themselves of their own less interesting responsibilities.
This kills two birds with one stone in that their own role becomes more interesting and enjoyable. They enhance their own skillset and by divesting themselves off less interesting and more mundane tasks, are perceived to have greater value to the organisation. However, this rear-guard action also damages not only the returning employee's career, but the greater cause of women's careers. Employers either unconsciously or uncaringly benefit from this form of divide and rule.
How can we reduce pregnancy and maternity discrimination?
Who should take responsibility for stopping the perpetuation of these damaging practices which have set back the careers of countless women, and how can we change this cycle?
Respectfully, we suggest that we all do. Employers should however consider the following:
Challenge stereotypes
Accept that stereotypical assumptions play an important part in this form of discrimination and resolve to challenge them.
For example in a recent case, pejorative language, i.e. "controlling" and "intrusive", was used to describe a woman who was ambitious. When a pregnant employee returned to the office to finish work after her waters broke, she was described as "obsessive about her work" and she was excluded from being considered for a promotion.
Her male colleague was the 'best candidate' for promotion. Different factors were considered for his candidacy: "a good communicator" and "away from the office politics". His lack of ambition made him "innocuous" but (case of Commerzbank v Rajput [2019]) there was never any suggestion the pregnant employee was not a good communicator.
Be aware of any change in treatment
Review appraisals, critically looking for how a woman is viewed prior to her pregnancy and after it is announced. Quite often, the language evidences a change in attitude towards a woman once she is known to be pregnant.
Cases have demonstrated that women who have been exceeding expectations prior to pregnancy suffer a decline in the grading immediately after. Upon returning from maternity leave, women are often sidelined and categorised as requiring rehabilitation or lacking in recent experience. Such gradings have a lasting impact on a woman's career and can put her behind the starting line when it comes to succeeding in competitive processes for promotion.
Do not wait until after a woman employee announces her pregnancy to tell her there are competence concerns. Honest appraisals throughout employment avoid this bear trap.
Be consistent
Ensure consistency of workplace consultation. When changes are happening there must be communication with those on maternity leave. Do not leave it until she is about to return to inform her of wholesale changes to her role or the business.
Keep in touch
Aim for active engagement and assistance with an employee on maternity leave to maintain her involvement, sense of self-worth and value to the organisation. Actively work to retain her interest and motivation and enthuse your valuable employee.
Avoid assumptions
When changing roles, carry out risk assessments rather than making stereotypical assumptions about what a pregnant employee can or should do and the same for new mothers.
Inform them of opportunities
Run fair processes for promotions. Inform women on maternity leave that vacancies have arisen or promotion possibilities exist and offer them assistance to be able to compete on the same terms as those that have remained in the workplace throughout the period when she/they have been absent.
Invite them to training
Introduce and normalise bespoke training for women who are on maternity leave or are returning. A failure to inform them or to consider them misses valuable opportunities of an employee being able to return and hit the ground running.
Communicate better
Just how many emails have been sent to an employee on maternity leave who has expressed a wish to be communicated with? Does the line manager even have her private contact details or asked her whether she wishes to receive communications? Have there been telephone calls, afforded them an opportunity of attending team events as a 'keeping in touch' (KIT) day?
KIT days
Use KIT days more effectively. Consult with the employee but be pro-active in considering opportunities for KIT days and suggest them to her, rather than awaiting her enquiry as to when she can return.
Celebrate the birth
It is a life changing event for the employee. Does it matter to the employer? At all?
Risks of pregnancy and maternity discrimination
If you are an employer or line manager who is too busy to speak to an employee who is a new mother when she calls in after several months of maternity leave, or fail to show some interest in her baby, you risk alienating forever that employee and others.
Remember the alternative to change is risking a claim for pregnancy and maternity discrimination, which can lead to high compensatory awards and can be a PR disaster for employers. Whenever you have concerns, and preferably at the earliest stage, seek legal advice.