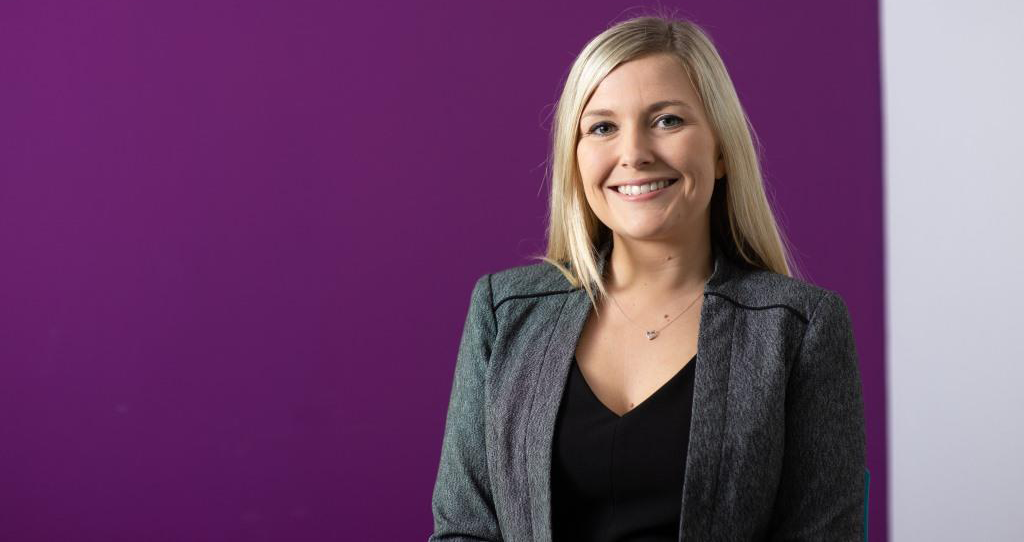 Who is Carrianne Matta and what drew her to become an employment lawyer?
In this series, we introduce some of the people that make up Stephens Scown. We learn about their expertise, what drew them to join the legal profession and find out a little bit about who they are outside of the workplace.
Here we introduce Carrianne Matta, one of our Employment solicitors, who returned to the Employment team from maternity leave in January 2022.
What does Carrianne do as an employment lawyer?
I qualified as a solicitor into the employment team in 2018 and as a newly qualified solicitor I have found that it is incredibly important to get experience in all areas of employment law to get the breadth of knowledge and experience to be able to advise both employee and employer clients. It makes the job really interesting and each day so different.
In the morning I may be negotiating an exit package for an employee and later that afternoon I am advising an employer on it's TUPE obligations on the sale of the business. I spend a lot of my time working on Employment Tribunal claims, both for employee and employer clients, which I really enjoy.
I also recently started working in the HRExpress team where we provide day to day employment support to our employer clients through an annual retainer. It is great to provide support to HR professionals and organisations as situations arise, helping them navigate through the issues in a really practical way.
What was Carrianne's journey into law and becoming an employer lawyer?
I finished my law degree just after the financial crash in 2011. So initially finding a training contract was a challenge, I moved to London and enjoyed living there for 18 months (the year of both the Olympics and Diamond Jubilee), before travelling around South East Asia for three months.
I was fortunate enough to land a job as a project manager for a software development company based in Lostwithiel, Cornwall that had the majority of its clients in London. I spent a few years splitting my time between Cornwall and London; getting the best of both worlds.
With some encouragement from my friends and family I decided to combine my project management skills with my law degree and moved to Birmingham for 6 months to do the accelerated Legal Practice Course. I was awarded a training contract with Stephens Scown that summer and after two years of training in property, corporate and employment law, I chose to qualify into employment because I found it so interesting, loved the clients and worked with a fantastic team.
What does Carrianne enjoy most about working in employment law?
I love the people side. Almost every matter I work on has a human element. I relish trying to get into the head of the person who has brough the claim or the mindset of the HR professional dealing with the complaint from the other side. I find people's behaviour fascinating and seeing how a matter unfolds.
How has Carrianne found the transition back to work?
Like with any big life change, it doesn't come without its challenges, but I am fortunate to be surrounded with very supportive colleagues, family and friends. I have adapted to my new normal. It involves a lot of to do lists and chocolate!
If Carrianne wasn't a lawyer, what else might she have been?
A detective and I think I would have been pretty good at it. I considered applying for the police after University but given my very poor attempts at running I wasn't sure about passing the fitness assessment. Fortunately being a lawyer doesn't require a bleep test!
How does Carrianne spend time doing outside of work?
As a new mum, I love spending time with our son, taking him to the beach or park or local soft play. I am also sun worshiper and keen explorer, so ideally I would love to travel somewhere abroad with my family. Otherwise, I enjoy catching up with my husband, family and friends, along with binge watching the latest Netflix series.
We asked Carrianne – what's it like to work for Stephens Scown?
My experience of working at Stephens Scown has been really rewarding. The firm invests a lot of time and energy into its people. Whether that is through the latest 'Giving Back' charitable initiative or employee engagement project. Being an 'employee owned' firm really helps and ensures that everyone is listened to and taken into account.
You can find out more about what type of work Carrianne Matta is involved in here.