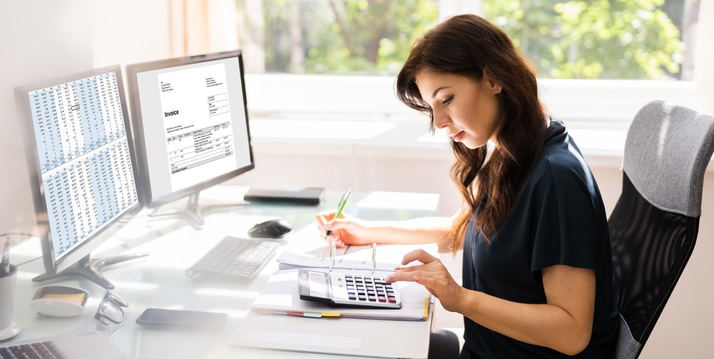 Employers should be aware of changes that take effect in April 2022 – increases to national minimum wage, plus statutory payments including maternity pay, paternity pay and statutory sick pay. Statutory redundancy payments have increased along with unfair dismissal claim limits and guidelines for discrimination awards having been revised upwards.
The risks of not making statutory payments correctly to your staff, such as the minimum wage, include claims from staff, paying arrears, significant penalties and damage to your reputation as an employer.
National Minimum Wage and Living Wage
From 1 April 2022 the following rates have changed: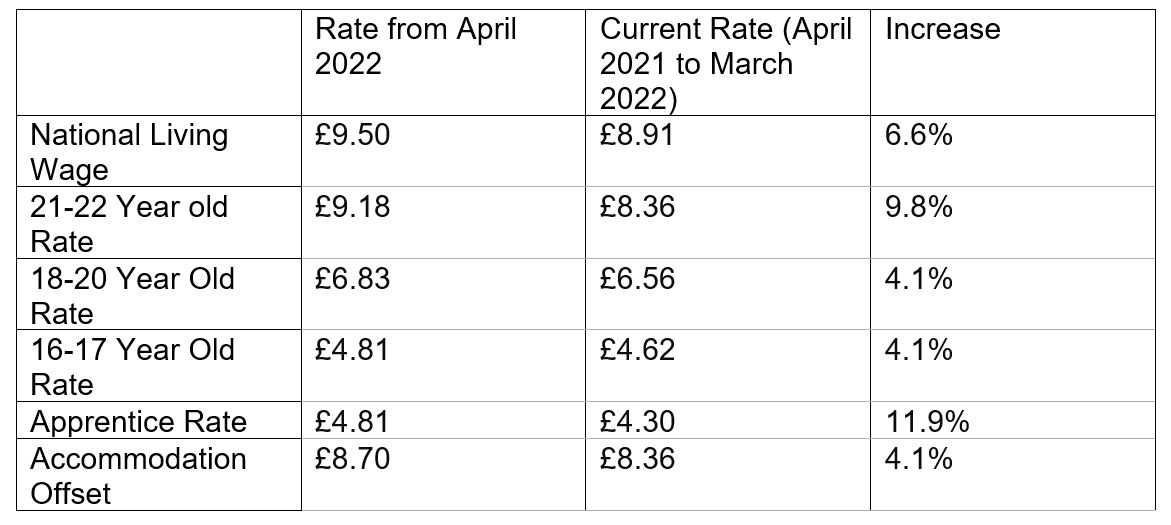 Complications with Pay
Getting pay right is incredibly important. On 9 December 2021 over 200 employers were named and shamed by the government for failing to pay staff the minimum wage. The employers ranged from multinational businesses and large high street names to SMEs and sole traders. These businesses have since reportedly had to pay back what they owe to staff and face significant financial penalties of up to 200% of what was owed, which are paid to the government.
Statutory Parental Payments
From 3 April 2022, the first six weeks of Statutory Maternity Pay and Statutory Adoption Pay remain the same, at 90% of the employee's average weekly earnings. The statutory weekly rate for the next 33 weeks is the lower of 90% of average weekly earnings or £156.66 (increasing from £151.97).
Statutory Paternity Pay (up to two weeks), Statutory Shared Parental Pay (up to 37 weeks) and Statutory Parental Bereavement Pay (up to two weeks) share the same weekly rate of £156.66 (increasing from £151.97) or 90% of average weekly earnings whichever is lower.
Statutory Sick Pay
From 6 April 2022, the weekly rate for Statutory Sick Pay is £99.35 increasing from £96.35.
Statutory Redundancy Payments and Unfair Dismissal Awards
A week's pay for calculating the basic award in an unfair dismissal claim and statutory redundancy payments has increased to £571 (from £544). There has also been an increase in the maximum compensation award in an unfair dismissal claim. This has increased to £93,878 (from £89,493). Both of these changes apply to dismissals occurring on or after 6 April 2022.
Increase to Vento bands
New Vento bands have come into force along with the other April 2022 changes. The Presidents of the Employment Tribunals in England and Wales and Scotland have issued guidance updating guidance on the sums of compensation awarded by tribunals for injury to feelings awards in discrimination cases. These bands are increased in line with inflation and case law.
The new Vento bands are as follows and apply to cases presented on or after 6 April 2022:
Lower band of £990 to £9,900 for less serious cases;
Middle band of £9,900 to £29,600 for cases that do not merit an award in upper band;
Upper band of £29,600 to £49,300 for the most serious cases such as where there has been a lengthy campaign of discriminatory harassment
With the most exceptional cases being capable of awards exceeding £49,300.
We are experienced in advising employers on the national minimum wage and other payments to staff, and advising employees on their rights. If you would like to discuss the increases to national minimum wage and any other payment, please get in touch with our Employment team.
[Rates correct as of 25 April 2022]