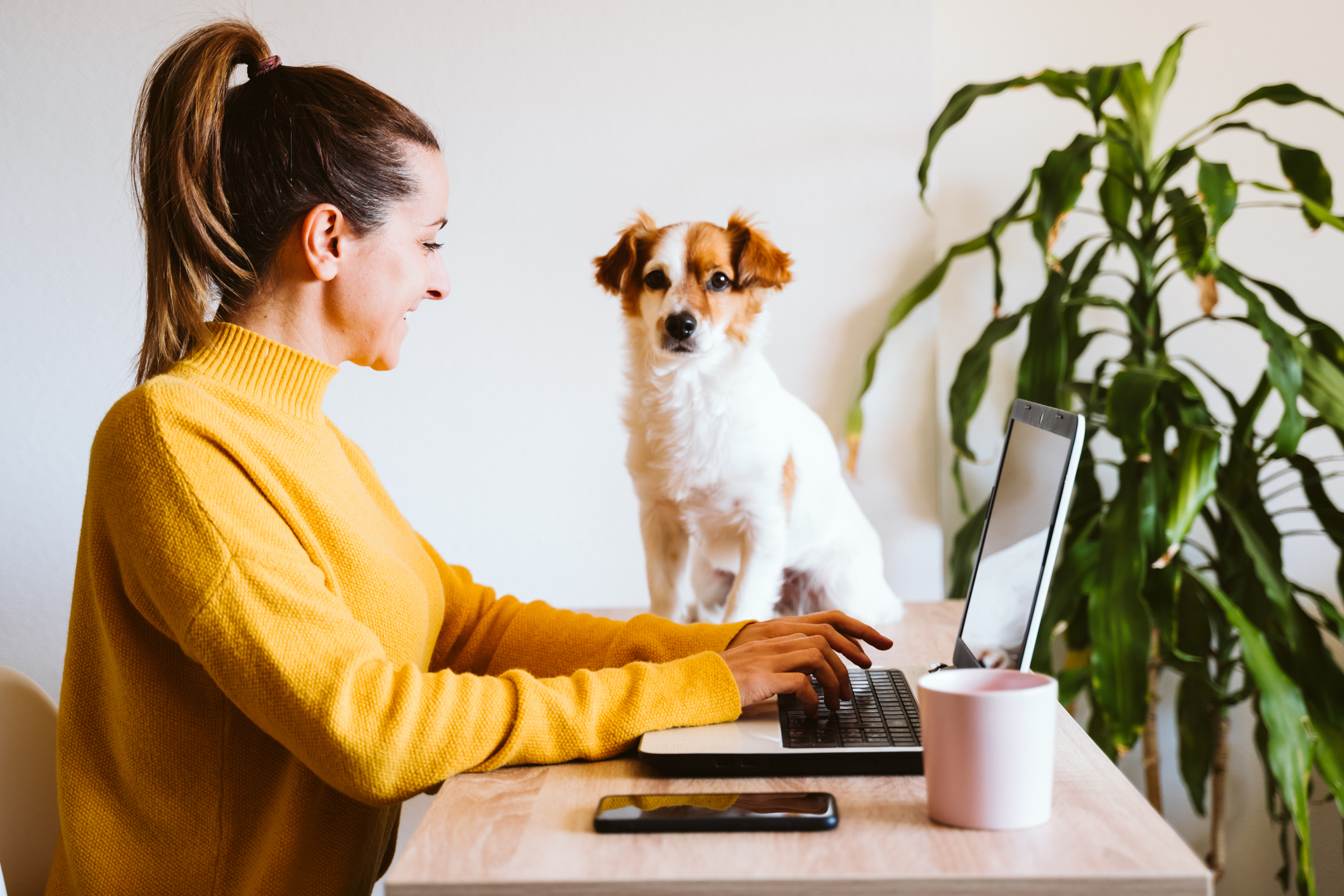 What does the future of work look like? Will businesses opt for a blended homeworking approach? What should employers be thinking about?
From Wuhan to Westminster, Covid-19 has upended the world. Business leaders have grappled with national lockdowns, new workplace practices, 'Covid safe' workplaces and other new concepts such as "furlough" and "shielding". Business leaders had to quickly learn what rules applied to what scenarios and how to implement and adjust to previously unheard-of concepts that soon became as familiar as the words "You're still on mute".
No one knows when normality will be restored. However, the world of work is unlikely to ever be the same again and those who can embrace that change will likely reap the benefits. Those who cannot, will likely be left behind. This much in business is unchanged.
An integral issue moving forward will be how businesses seek to balance the service they provide to their clients against protecting the work / life balance and general wellbeing of their staff.
Warren G Bennis said "In life, change is inevitable. In business, change is vital". These words have perhaps never been so fitting as they are in 2021 and beyond.
Homeworking and Productivity
Homeworking is not a new concept, although it may feel like it to many. In 1981, 1.5% of those in employment were said to be homeworking. This increased to 4.7% by 2019 and then to 36.5% in June 2020 .*
With the largest homeworking experiment in modern times underway, businesses must tap into what has been learned. Businesses large and small have found an unexpected boost to productivity through their new homeworking arrangements. Likewise, it has suited many employees too.
The internet service provider TalkTalk's study in August 2020 found 58% of workers surveyed reporting greater productivity while working from home. In that same study 30% of employers reported their teams had been more productive, while 35% reported they had been more collaborative.
Many businesses we speak to reflect this; and many employees cannot now imagine a move back to full office working. So, it seems that homeworking in some guise will be here to stay.
But has this increase in productivity just been due to homeworking? Are there other factors? Can it be maintained?
Reducing the commute, quieter home office spaces and more time for exercise and thinking certainly all help.
Is it possible though that the 'we're all in this together' spirit arising from the virus has led to business leaders and staff alike pulling out all the stops to maintain uninterrupted client service and productivity? People may have worked harder for fear of losing their jobs and also to make sure that their clients were looked after.
If so, is this sustainable / can it be replicated one, two or even five years down the line once hopefully we are back to normal? Even if it can, should this level of commitment be maintained or is it at a level that will drive burnout and, ultimately, be counterproductive? These are all issues that need to be carefully explored. Can we get the balance between productive homeworking, collaborative working and with client needs being met?
Can client relationships be forged, nurtured, and protected within a landscape of increased remote working? Could manning offices and other workplaces with a skeleton staff be the answer? Will clients be accepting of any friendly face when they walk into your business, or will they expect (possibly even demand) the friendly face of the person they usually deal with (and not via webcam)? Good scheduling and flexibility on where and when people work feels important to maintain, along with a framework of what level of service is expected to clients even when working in this way.
The right to disconnect
A potentially harmful by-product of increased homeworking is the apparent blurring of the line between home and work. The average working week of British workers has been stretched by an estimated 10 hours (25%) according to NordVPN Teams. This is not a wholly British issue; the European Parliament Employment Committee has issued a non-binding resolution to the effect that individuals have a "fundamental right to disconnect".
Across the English Channel, employers in France with 50 or more workers have since 2017 been required to negotiate agreements with unions to allow their workers to disconnect from work technology after hours. In the absence of agreement, those same employers must implement a policy dealing with the right to disconnect. Even though this law is said not to penalise non-compliant companies, a UK pest control company was ordered to pay €60,000 to a former direction of their French operations to compensate him for having to have his phone on around the clock whilst he was employed.
In Spain a similar law requires Spanish employers to implement policies setting out how their staff can exercise their right to disconnect, emphasising that remote workers are guaranteed this right.
It seems unlikely that the British government will implement a law providing workers with the right to disconnect, but there are already health and safety provisions that could be relevant to this. The decisions in Europe certainly show a growing trend to ensure workers are not required to work all hours, simply because they are not physically sitting in a workplace.
A more effective solution to address this issue is likely to be education and teamwork, as well as having good role models to set an example. Employers need to be clear with their staff about what their expectations are of them in working hours and outside of working hours – including the use of work technology like emails or instant messenger. If clients regularly need support out of hours, teams could also work out ways to cover this without everyone being always available.
Protecting home and remote workers
Prior to Covid-19 most people's "normal" working day would be neatly sandwiched between a commute – short or long – between home and the workplace, time that could be used to prepare for / "decompress" from the day. Since March 2020 it has become difficult for many to distinguish whether they are working where they live or living where they work.
In an environment of greater homeworking, businesses need to monitor not only the efficiency and productivity of their remote workers but also their mental health and general wellbeing. The importance of this is underlined by the ONS' Opinions and Lifestyle Survey, which shows the numbers of adults experiencing moderate to severe symptoms of depression had increased from 10% between June 2019 and March 2020 to 19% in June 2020.
Home environments ill-equipped for long periods of homeworking may well also create a whole host of bad back and other skeletal / muscular issues. Employers therefore need to think carefully about what equipment is provided to remote workers and how this is set up. The 'make do' approach that so understandably permeated the early days of the pandemic has now very much run its course.
Loneliness is another factor to contend with and so employers should ensure good communication with all staff and consider ways in which to maintain a high level of connectivity between workers.
The 48-hour work week
The impact of long working hours is always a topical issue. Workers in the UK have often been said to work longer hours than most of their European counterparts. Back in April 2019, the TUC cited the Eurostat Database in its report that a full-time UK worker was working as much as 2 and a half weeks more a year compared to the EU average .**
With the exception of a few specific categories of worker, most workers cannot be forced to work in excess of an average of 48 hours per week (averaged, by default, over a 17-week period), though it is open to workers to opt-out of this protection if they so choose.
The right for workers to opt out of the 48-hour rule has been somewhat controversially held onto by the UK government since the introduction of the Working Time Regulations 1998. The Financial Times has recently suggested that, now we have left the EU, the Government might be seeking to change protections for workers that were previously enshrined in EU law, including the 48-hour rule. The government has however denied this, stating that it has "absolutely no intention of lowering the standards of workers' rights".
So, why would the government want to remove the 48-hour rule? Perhaps to remove the admin burden since most employers ask staff to opt out as a matter of course?
However, whilst this might seem like a route to enable businesses to survive with fewer workers, working longer hours, unless health and safety rules are relaxed too, there will only be so far an employer can go with this. Further still, most businesses who try to go down that route are likely to see employees vote with their feet and leave a high staff turnover rate to contend with.
Childcare and homeworking
The national lockdowns in March 2020 and January 2021 came with the added complication of schools being closed to most students. This created a logistical nightmare for working parents, especially within family units where grandparents are perhaps shielding. This should not be a long-term issue for businesses going forward given the pressure that is mounting on the Government to re-open the schools.
Notwithstanding the (hopefully) short-lived nature of the current childcare issues up and down the country, it is not unheard of for workers to try and use remote working as a means of meeting their childcare needs, especially for young children. Inevitably, this is an impractical solution to a childcare issue because no worker can truly focus on their work commitments whilst also trying to meet the needs of a child / children. On a longer-term basis, workers will need to ensure that they have sufficient childcare in place irrespective of whether they are working in an office or from home. Furlough, flexible working (in the sense of days and hours worked), parental leave, time off for dependants, annual leave and unpaid leave are the appropriate mechanisms to be used by working parents.
A drive to extend family-friendly rights during the pandemic was largely rejected by the government. With the exception of the introduction of neonatal leave and pay (expected 2023) and other changes that might be included in the eagerly awaited Employment Bill, it seems unlikely more favourable family-friendly rights will be legislated for anytime soon.
Designing the new normal – flexible working and homeworking
Businesses should prepare for a potential influx of flexible working requests ('FWR') in the not too distant future as lockdown lifts.
As a minimum, this means having a clear and concise flexible working policy so that HR teams are not stuck answering the same questions day in and day out. Moreover, not all flexible working requests will be able to be accommodated and so businesses will need to have a good grasp on the prescribed statutory reasons for why a FWR can be refused.
Policies on the other family-friendly rights (as mentioned above) should also be in place and up to date.
It is also worth saying that businesses who intend to embrace homeworking over the longer-term should have a homeworking policy in place. This will help ensure that important issues such as how to apply for homeworking, equipment for homeworking and data security and confidentiality are all appropriately covered.
Meeting client demand
It is important for business leaders to remember that the shifting landscape of office-based work will not affect them alone. Their clients' workplaces will likely be changing too and, as such, communication with those clients about how their business needs are best met in that new environment will be an important first step. A mechanism for good client feedback is therefore recommended so that businesses can assess and, where necessary, adjust.
It seems inevitable that most workplaces will move to some form of blend of office and home working. Those choosing to work exclusively from home or exclusively from the office are likely to be in the minority.
Blending homeworking and office working
Is embracing this blended way of working in the right way an opportunity for businesses to empower their workforce? How important will a sense of autonomy be to a workforce? Is a workforce that feels supported and empowered more likely to embrace a culture of unrivalled client service? Most likely, if there is an appetite for blended working then it is in the interests of that workforce to ensure that client service does not suffer as a result.
Essentially, it is in the interests of the workforce itself to prove that they can make it work if they want a blended approach to become the new norm.
There will inevitably need to be certain ground rules / guiding principles set. For example, there may need to be a minimum number of staff in the workplace at any one time, there may need to be core hours within which all employees must be available but, provided there is good communication and clear expectations set, such ground rules should be accepted.
A fundamental of any blend of home and office working will be to avoid an 'us / them' environment creeping in. There will therefore need to be a focus on maintaining the ethos of still being one organisation and ensuring that rewards and promotions are not skewed in favour of more office-based workers.
What next?
New technology will need to be embraced to ensure smooth communications between staff irrespective of where they are working. Regular team meetings should be held to maintain integration and to help avoid the loss of learning through osmosis that naturally occurs in the workplace. Ensuring that those working from home are included not only in actual meetings themselves but also in any discussions around those meetings will be vital. Clearly, there are many other approaches that can, and should, be taken. These are to name but a few.
The benefits of an empowered workforce are nothing new; it is why so many businesses are moving to being employee-owned. It is important for businesses to support the very people who are providing great client service.
No service business can provide excellent client service whilst also running a high staff turnover rate and, unfortunately, where businesses are unwilling / unable to embrace the new ways of working in a post-Covid era, they are likely to see their best staff flocking to the businesses that will.
For more information on homeworking please see our previous articles:
* Felstead, A and Reuschke, D (2020) "Homeworking in the UK: before and during the 2020 lockdown" WISERD Report, Cardiff: Wales Institute of Social and Economic Research 
** https://www.tuc.org.uk/news/british-workers-putting-longest-hours-eu-tuc-analysis-finds