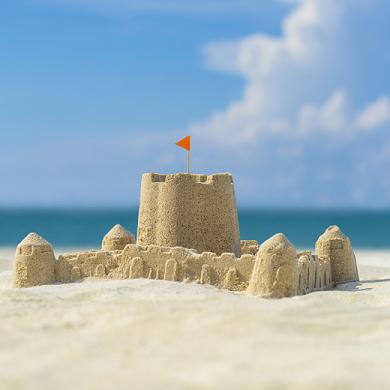 Here's our recap and practical steps on the issue of holiday pay.
Result Based Commission
The Employment Tribunal decision in Lock v British Gas effectively meant that results based commission needed to be included in holiday pay.  The Employment Appeal Tribunal had been asked by British Gas to overturn that decision on the basis that results based commission should not be treated in the same way as overtime.
The Employment Tribunal had followed a previous holiday pay case, Bear Scotland v Fulton (itself concerned with the question of overtime), which stated that domestic laws could be interpreted in order to ensure compliance with European Union law despite being contradictory . British Gas argued that Bear Scotland had been decided incorrectly and therefore, as the Employment Judge followed it in Lock in reaching their decision that result based commission needed to be included in holiday pay, that the decision was also wrong.
The EAT held that Bear Scotland had not been decided incorrectly and that there was no basis for them to depart from the decision. Their view was that Lock had been decided correctly and that result based commission should therefore rightly be included within holiday pay calculations.
The principle that the Tribunals in both cases were following was that workers on holiday should receive their "normal remuneration".  They should not receive reduced pay so that they are put off from taking their holiday.  This could happen where employees normally earn certain overtime and also commission when at work, but might not otherwise receive these payments when on holiday.
Just when you might have thought this would finally bring some certainty on the issue it is understood that British Gas are looking to appeal the decision to the Court of Appeal; so watch this space…….
Three month backstop
The case of Bear Scotland imposed a backstop limit of three months for claims relating to failure to pay the correct rate of holiday pay however this case is also currently being appealed.
This backstop is based on the fact that any claim to the employment tribunal needs to be registered with ACAS within three months from when the unlawful deduction (or underpayment of holiday pay) took place.
In order to make a claim for any further historical entitlement the gap between any previous holiday underpayments would need to be within three months. If the gap is within three months of the last underpayment then the claim will be considered to be continuous and historical claims can be made. The question of whether you need to go back further than three months will be case specific to each employee, and so, for example, if an employee has not suffered an underpayment of holiday in the last three months then their right to claim will have been extinguished.
In any event a claim for unlawful deductions from wages has a statutory backstop of two years.
Calculation guidance
Unfortunately there is still no clear practical guidance from the tribunal as to how holiday pay should be calculated and we therefore recommend that you seek formal legal advice if you have concerns regarding how you calculate holiday pay and what elements should be taken into account.
Practical tips
Until clear practical guidance is provided by the tribunal or the government we recommend the following steps:
Review the variable payments that you make to staff, e.g. compulsory overtime, non-guaranteed overtime, commission, shift allowances, travel allowances and other premiums in pay.  If someone is doing a lot of regular overtime, do you need to look at your staffing levels?
Carry out an audit of the workforce demographic and look at holiday patterns – this will help identify how long potential liabilities might go back for (but remember that Bear Scotland has probably limited exposure where more than three months has elapsed between deductions).
Where required by the new case law change your calculation of holiday pay to include non-guaranteed overtime and commission.  Consider including other variable payments such as voluntary overtime to avoid liability with developing case law.
Starting to pay statutory holiday pay at the correct rates will have the advantage of extinguishing historical claims once a period of three months has elapsed.
Consider if you are likely to face any new claims and, if so, do you want to try and negotiate your level of liability with your staff and settle the issue now?
Remember that paid holiday is important to staff. If you receive a grievance, deal with it appropriately. A grievance over something that seems simple can quickly erode a previously good relationship with an employee.
Seek legal advice if you have any concerns.  We can advise on any potential exposure and how to avoid any future liability.
Hazel Sanders is a paralegal and based in the employment team in Exeter. If you would like to contact Hazel, please call 01392 210700 or email employment@stephens-scown.co.uk.