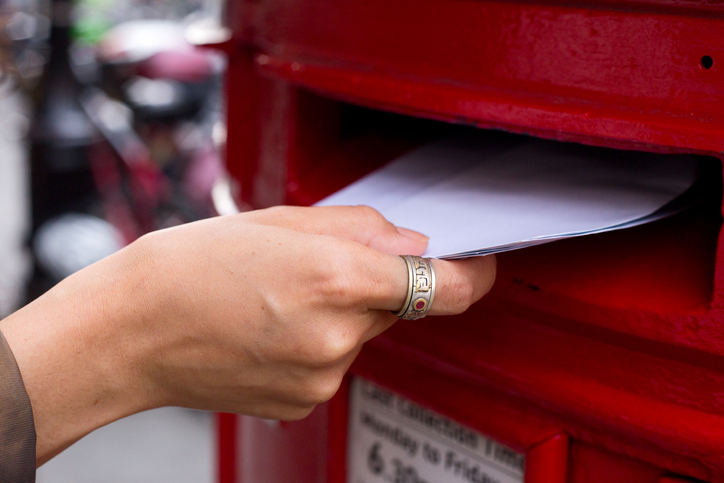 Sick leave performance review – can an employee claim they have been treated so badly that they can claim constructive unfair dismissal when their employer writes to them when they are on sickness absence?
How to handle performance or other concerns when an employee is on sick leave can pose real challenges for an employer, particularly where the absence is due to mental ill health. What steps is an employer entitled to take and how far is it able to go in progressing formal action? The decision of the Employment Appeal Tribunal (EAT) in Private Medicine Intermediaries v Hodkinsons gives some insight into how these questions might be approached by an employment tribunal.
Sick leave performance review – the facts
Miss Hodkinson, who is disabled, returned to work from a period of sickness absence. Following advice from its OH adviser, her employer implemented several adjustments to her working conditions, including reduced hours. However, it decided not to follow some of the OH recommendations such as carrying out a formal review following a GP review and holding weekly meetings between Miss Hodkinson and her line manager. Her employer wished to avoid such a formal approach.
Miss Hodkinson went off sick again, with work-related depression and anxiety, and claimed that she had been bullied and intimidated by her line manager and the managing director. Following receipt of a fit note that referred to bullying, the CEO wrote to Miss Hodkinson asking whether she wished to raise a grievance and meet to discuss the issues. Miss Hodkinson wrote back advising that she was too upset and unwell to communicate properly without breaking down and was distraught by the treatment she had received since her last absence. Two weeks later the CEO wrote to Miss Hodkinson again suggesting that they have a meeting before the end of the month, making her aware that in the meantime he had spoken to her line manager and the managing director to find out what had gone wrong. The letter also set out six areas of concern that he wanted to discuss with Miss Hodkinson.
Miss Hodkinson resigned due to a breakdown in trust and confidence. The crux of her claim was that the timing and nature of the issues raised in the November letter were intended to elicit her resignation. She brought claims for constructive unfair dismissal, discrimination arising from disability, harassment and failure to make reasonable adjustments.
Employment Appeal Tribunal decision
The EAT found in her favour that the November letter amounted to a breach of the implied term of mutual trust and confidence, entitling Miss Hodkinson to consider herself constructively unfairly dismissed.
It held that her employer should have known that the letter would cause Miss Hodkinson distress and she was therefore entitled to treat it as a repudiatory breach.
The November letter was written to an employee who was known to be very ill and raised a number of concerns that were not serious and did not need to be dealt with at that stage. Indeed, some of the issues raised had already been dealt with and were closed.
What does this mean for employers?
Employers should not feel that they cannot ever raise issues with employees who are absent on sick leave due to work related stress. Similarly, the comments of the Tribunal should not in any way be taken as suggesting that an employer should not remain in contact with an absent employee. They can and should do so, though in cases of mental ill health in particular may need to agree some parameters with the absent employee as to what level and type of contact they are comfortable with.
When it comes to raising performance or other concerns, however, employers should be extremely careful. Although the Tribunal found that Miss Hodkinson was oversensitive and had misinterpreted reasonable management action as bullying, the key fact was that she was genuinely very ill, and her employer should have known that she was not in a fit state to deal with the work related issues at that time.
She had also not been off sick for long, the issues raised in the letter were not urgent and did not need to be raised at that point in time. Employers who wish to raise issues when employees are off sick should consider the possible impact on the employee, given the nature of the illness, and whether the issues really do need to be dealt with urgently. Whilst performance or disciplinary concerns should generally be dealt with without delay, it remains a question of reasonableness and faced with an absent employee and concerns which are not time-sensitive, it will often be sensible for an employer to defer taking formal action.
Situations like this involve conflicting interests and it is all too easy for an employer to take a misstep in navigating their way through them. Our experienced team is on hand to give you guidance for how best to manage challenging situations like this and the steps you should take to ensure you meet your legal obligations, whilst also having the needs of your organisation in mind.