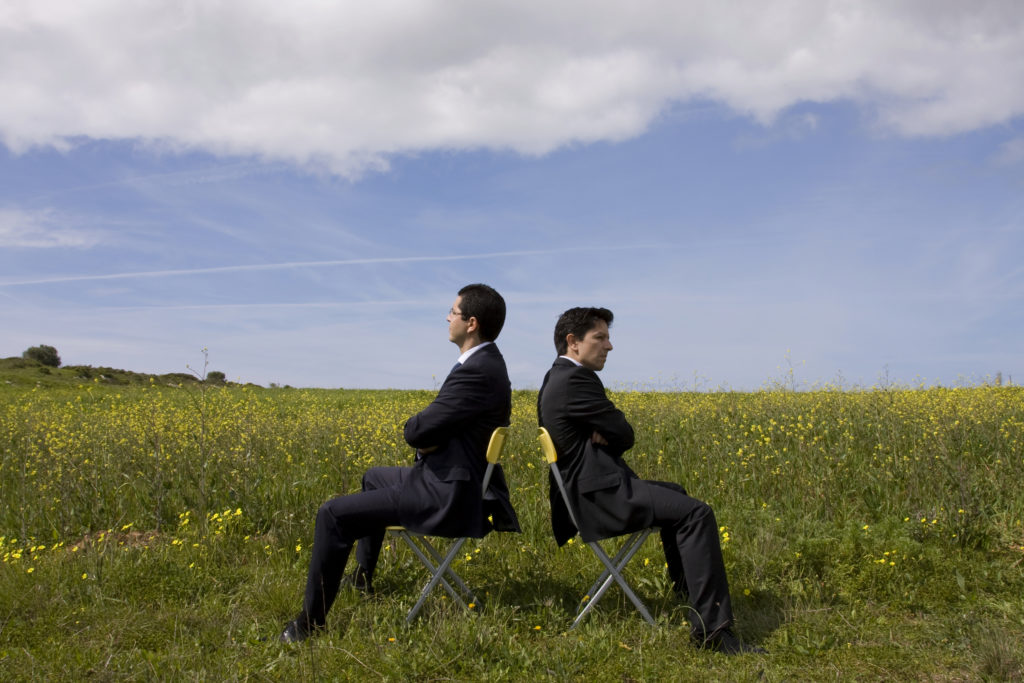 For any small to medium employer, dealing with a disciplinary and/or grievance can be time consuming and a massive distraction from your day to day role. With the removal of fees for making an Employment Tribunal claim, and the rise in claims by employees, it is also an increased financial risk.
If you are the one person who owns or leads a small business, it can be a challenge to show there has been a fair and independent internal process followed that would stand up at Tribunal. This is important as following the right process is factored in when a Tribunal considers if a claim should be successful.
Disciplinary
If you identify a possible misconduct allegation against an employee, a successful process will always start with reasonable investigations into what has happened, including gathering all the relevant evidence.
Tribunals are required to take the Acas Code of Practice  on Disciplinary and Grievance Procedures (http://www.acas.org.uk/media/pdf/f/m/Acas-Code-of-Practice-1-on-disciplinary-and-grievance-procedures.pdf) into account when considering relevant cases. They are able to adjust any compensatory awards by up to 25% for unreasonable failure to comply with the Code, so it is an important document.
To comply with the Code on these issues, someone must promptly look for evidence that supports an employee's case as well as evidence against, so as to establish as best as possible what the facts of the situation are. If you own and/or manage a small business or where it seems a 'cut and dried' case, it can be very difficult (when you are so close to the issue) to keep an open mind and remember to look for evidence that could also show the person's innocence. This is not always straightforward and like most things, the more times you do this, the easier it is. This is not always something that employers have built up experience of, particularly if they have had few staffing issues in the past.
The Code also says that in misconduct cases, where practicable, different people should carry out the investigation and any disciplinary hearing. An Employment Tribunal will take account that for the smallest employers this may not be practicable. However, it is better to separate the two roles if you can, as part of fair process.
A decision on the outcome must then be objectively fair and the sanction proportionate, especially where a dismissal could be the outcome.
Giving an opportunity to appeal against any disciplinary decision is essential. The Code says that an appeal should be dealt with impartially and wherever possible, by a manager who has not previously been involved in the case, and who is more senior. Our smaller clients have often found this is where they 'run out' of people to hear the case.
Grievance can happen in any workplace
Grievances can happen in any workplace. The challenge in a small business is that as the owner or manager, the grievance could be about you. If so, how do you run a grievance procedure fairly and without it being said to be biased?
Similarly, if a grievance is raised about you, but there is no-one else 'above' you in the business it is unlikely to be fair for you to rule on that grievance.
The same key principles that apply in a disciplinary apply too in a grievance: prompt and objective investigation, allowing the employee to be accompanied, an objectively fair decision, and giving the employee an opportunity to appeal against that decision.
Key points for employers
If nothing else, refer to the Acas Code before acting. A failure to follow it is likely to damage your case at a tribunal, perhaps fatally (or damage your negotiating position in any settlement negotiations).
Train any managers you have authorised to take disciplinary action or to deal with grievances.
Take advice at an early stage. Advice from a law firm enjoys legal privilege, i.e. protected confidentiality. This means that your reactions to any situation and the advice given do not have to be disclosed to an aggrieved employee or the tribunal judge. Other HR professionals or consultants don't have that luxury: we have seen many a defence unravel when those communications are laid bare.
In these situations, our experienced team of CIPD qualified HR Advisors can help bring peace of mind to smaller employers in particular by:
training your management team;
conducting an independent investigation to gather evidence and establish facts (in a disciplinary or grievance), including interviewing potential witnesses;
independently chairing a disciplinary or grievance hearing. You would instruct us to reach a decision on your behalf, as you would a manager within your own organisation. It would be for you as the employer to implement any recommendation or decision;
independently chairing an appeal hearing (including against a decision to dismiss);
being present at a hearing as an advisor to your own hearing Chair.
We offer fixed fees if you prefer price certainty for this support.
Mark Roby is a HR Adviser in our Employment team and an experienced HR Manager. To contact Mark, please call 01872 265100 or email employment@stephens-scown.co.uk